JOLED is shipping its first printed OLED displays for computer monitors
By Mike Wheatley
- 30 March 2021
JOLED, a joint venture between Sony, Panasonic and Japan Display, said this week that it has started shipping its first batch of high-end, printed OLED displays for high-end computer monitors.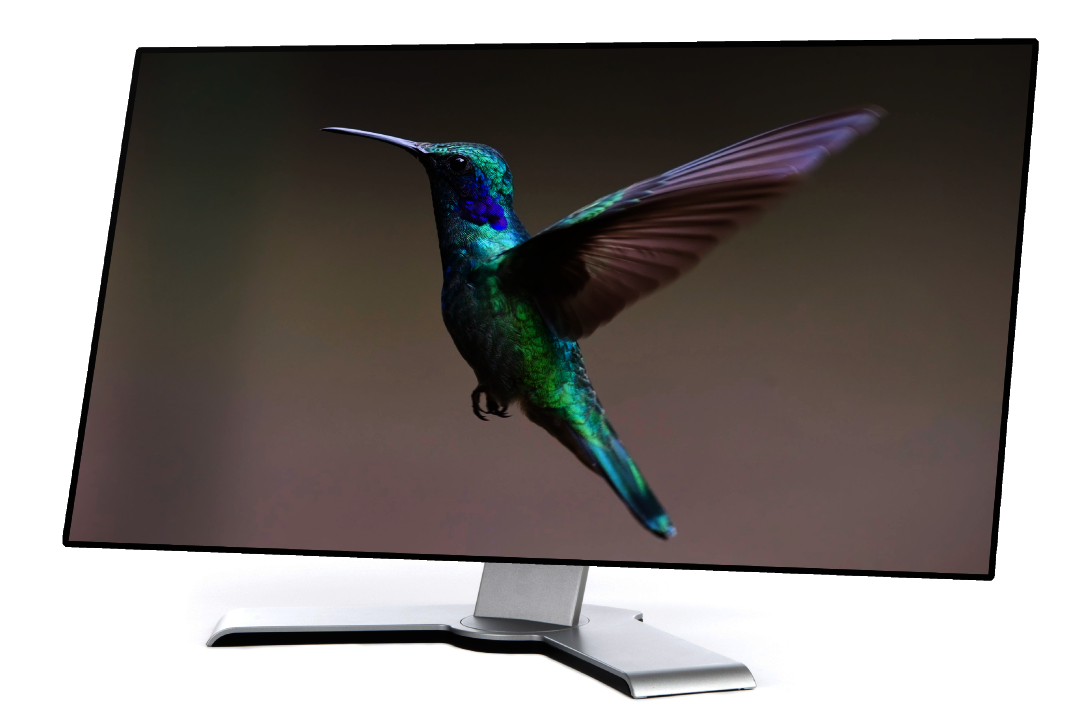 The company said in a release that its printed OLED displays, branded as "OLEDIO", will be available in sizes ranging from 10 inches to 32 inches and in 4K resolution, and will be offered to a number of companies that sell monitors, including LG Electronics. It doesn't sell any consumer products itself.
"It is the first mass production of OLED displays by the printing method, which is different from the conventional vapor deposition method," the company said in a statement.
JOLED is currently listing three OLED monitor panels on its website, including 22-inch, 27-inch and 32-inch models that sport 4K resolution, RGB OLED pixels and 1,000,000:1 contrast ratio with a peak brightness of 540 nits.
Besides computer monitors, JOLED's printed OLED panels are also suitable for automotive and medical displays, the company said.
JOLED has been pursuing the idea of inkjet printed OLED panels for some time. The company's proprietary TRIPRINT method is believed to have potential because it's said to produce much higher production yields than the traditional deposition process used by LG Display, meaning that the OLED panels can be produced more cheaply. However, JOLED hasn't listed any prices for its new panels so we can't be sure if those lower production costs will be passed on to end buyers.
JOLED first demonstrated its first prototype printed OLED panels at Finetech Japan 2018 and then began a trial production run the following year. In October 2019, the Japanese brand Eizo debuted a 22-inch, 4K professional OLED monitor that it said was the first in the world to be built using JOLED's printing tech.
Now, JOLED it says it's moving from trials to mass production with the aim of significantly expanding its sales. So we can expect to see a lot more JOLED-made printed OLED monitors soon.
Interestingly, JOLED is partnering with a company that might well end up being one of its most fierce competitors, if it ever decides to bring its OLED panels to the television market. LG Electronics, which uses OLED panels built by LG Display for it TVs, said it will launch its first 27-inch and 32-inch OLED monitors later this year, equipped with JOLED's panels.
It's not clear if JOLED will ever target TV manufacturers with its printed OLED panels. At present, the company said it remains focused on medium-sized panels, but it's worth noting that it has previously formed an alliance with TCL in order to develop larger QD-OLED panels that incorporate quantum dots, which would presumably be used for TV screens. But that effort is still believed to be at a very early stage and its not clear if it will result in any actual products.
For now, JOLED appears quite satisfied with just being able to ship its OLED monitor panels at long last.
"I am filled with deep emotion when I reflect upon our journey from the establishment as a R&D company to today, overcoming several challenges, and finally reaching mass production," said JOLED President Tadashi Ishibashi at a launch event this week. "We will produce high-performance and high-quality OLED displays using the groundbreaking printing method and will provide innovations to the medium-sized category in the world OLED market."