IFA 2021 to go ahead as a normal, in-person event
By Mike Wheatley
- 20 April 2021
The organisers of this year's Internationale Funkausstellung Berlin event say they're expecting a return to normality this year as they gear up for a "full-scale and real-life return to the exhibition halls".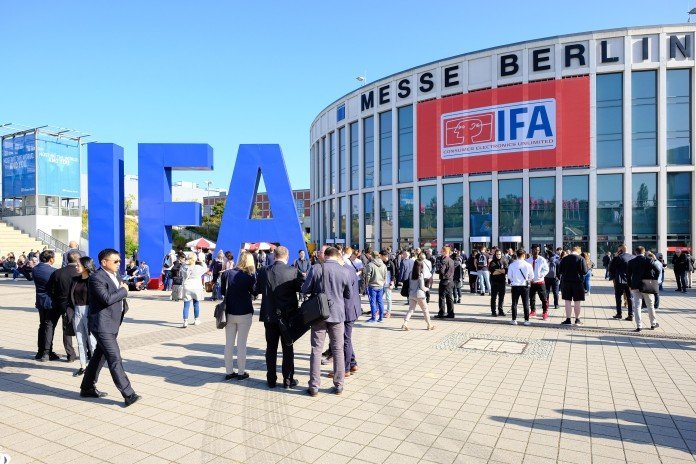 The announcement is a welcome sign that pre-pandemic life might be about to return as European nations embark on mass vaccination campaigns that aim to counter the spread of the COVID-19 virus.
IFA 2021 is the biggest annual consumer technology fair in Europe and an especially important event for TV enthusiasts as companies such as LG Electronics, Samsung Electronics, Panasonic, Sony, Philips and others showcase their latest big screen innovations.
The announcement that IFA 2021 will be a full-scale, in-person event wasn't totally unexpected. The organisers of IFA, unlike those of other shows, were somewhat stubborn last year and refused to go totally virtual like most other events, such as the 2021 Consumer Electronics Show, for example. IFA 2020 was more of a mixed event that saw some limited physical participation from a select number of journalists and company reps, with social distancing being a central theme for all involved. Of course, all of the product launches and demos were hosted online too.
Whether or not the IFA 2020 show was successful is a matter of debate though, as numerous big firms, including Philips and Samsung, recoiled in horror at the plans for in-person attendance and pulled out in favor of their own, virtual exhibitions. Still, the event did attract 145,900 visitors that attended either online or on-site.
It remains to be seen how companies will react to this year's plans, and no doubt many will wait to see just how well the vaccination programs in Europe proceed. But for now, the organisers of IFA 2021 say the plan for a physical event has "sparked huge interest" from most brands who're looking to exhibit, network and co-innovate at the show. Indeed, IFA claims that some of the exhibition sections are already 80% booked.
IFA Executive Director and Executive Vice President of Messe Berlin Jens Heithecker said that the top priority for this year's event will be to ensure the safety of all visitors and exhibitors.
"The global vaccination effort is gaining huge momentum, while tough lockdowns are finally beginning to pay off, which gives us confidence that we can invite the world to come to Berlin in September for IFA 2021," Heithecker said. "Of course, with all our precautions to ensure everybody's good health, we don't expect IFA Berlin 2021 to set new records. However, the trend is clear: IFA Berlin is set for a full-scale comeback, to lead our industry once more."
One of the key attractions of IFA has always been that members of the general public are admitted to the show following the official press and trade days, unlike other exhibitions that typically exclude them. It means that anyone who wants to can go and see the latest new products and innovations in person, rather than waiting for them to arrive in the shops.
IFA 2021 is scheduled to take place from September 3rd to September 7th, assuming the circumstances permit it to go ahead as planned.