Global chip shortage could affect TV production, Samsung warns
By Mike Wheatley
- 4 May 2021
Samsung Electronics has revealed that it's running low microchips for its Smart TVs, and that it could be forced to scale back its manufacturing operations if the problem isn't resolved soon.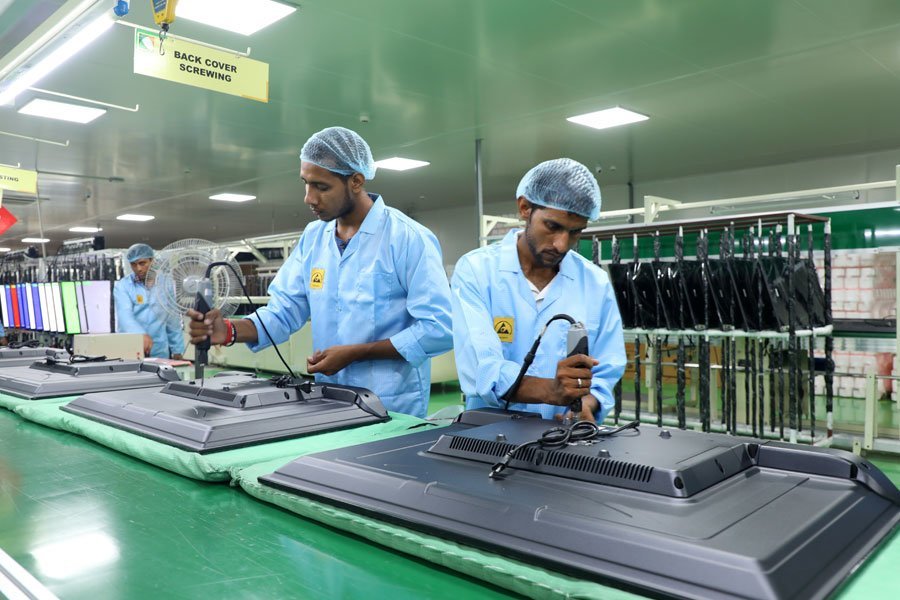 The South Korean firm's warning comes amid a global chip shortage that has been felt across multiple industries, most notably in car manufacturing, where a number of well-known automobile makers have already been forced to temporarily close down their factories. The chip crunch, which came about due to massive demand for products such as laptops for remote workers during the COVID-19 pandemic, has now spread to other industries.
The chip crunch is being blamed on a lot of problems, including the limited availability of the new PlayStation 5 and Xbox Series X consoles for example. Samsung said earlier this year that it will delay the launch of a new Galaxy Note phone until 2022 due to the chip shortage. Meanwhile the prices of computer graphics cards have risen by up to three or four times what they were a year ago, also due to the lack of chips.
The shortage has been made all the more acute in recent months due to temporary blockage of the Suez Canal in April, and also disasters such as a drought in Taiwan, where many computer chips are made, and a major fire at a production plant in the U.S.
Last week a Samsung executive publicly expressed concerns that the shortage is now expected to impact Samsung's TV production too. Han Jong-hee, who is the head of Samsung Electronics' Visual Display business, told Korean media that if the situation doesn't improve soon "it may not be possible" for the company to continue making TVs.
What with Samsung being the world's biggest TV producer by some distance, that could have a big impact on the availability and prices of new TVs, analysts have warned. It's not clear if the global chip shortage will affect other TV manufacturers, as Samsung is the first company to admit that it may face problems. But if Samsung is affected, then it's a safe bet that other companies will experience issues too.
Samsung is of course doing all that it can to remedy the problem. Reports say the company has met with Taiwanese chipmakers including MediaTek and NovaTek in an effort to secure more supplies that will enable it to maintain TV production levels. But Samsung sells around 430,000 TVs each day globally, so it clearly needs a huge number of chips to keep going.
"We are discussing with retailers and major channels about supply plans so that we are able to allocate the components to the products that have more urgency or higher priority in terms of supply," Samsung's head of investor relations Ben Suh told Korean media.
Samsung did not say which product lines it considers to be higher priority, but Han Jong-hee expressed confidence that the company should have enough supply for its TVs for this year at least. So any production slowdown would likely happen next year, if the shortage remains unaddressed.
Despite the shortage of chips, Han Jong-hee said that mass production of Samsung's new Micro LED TVs will be unaffected, at least. That's probably not a huge surprise though, as the company probably won't sell too many of them in any case considering their extremely high price tag.