Samsung named as the world's best selling TV brand again
By Mike Wheatley
- 25 February 2021
Samsung Electronics has held onto its crown as the world's most popular TV brand, selling more televisions than anyone else for the 15th year in a row.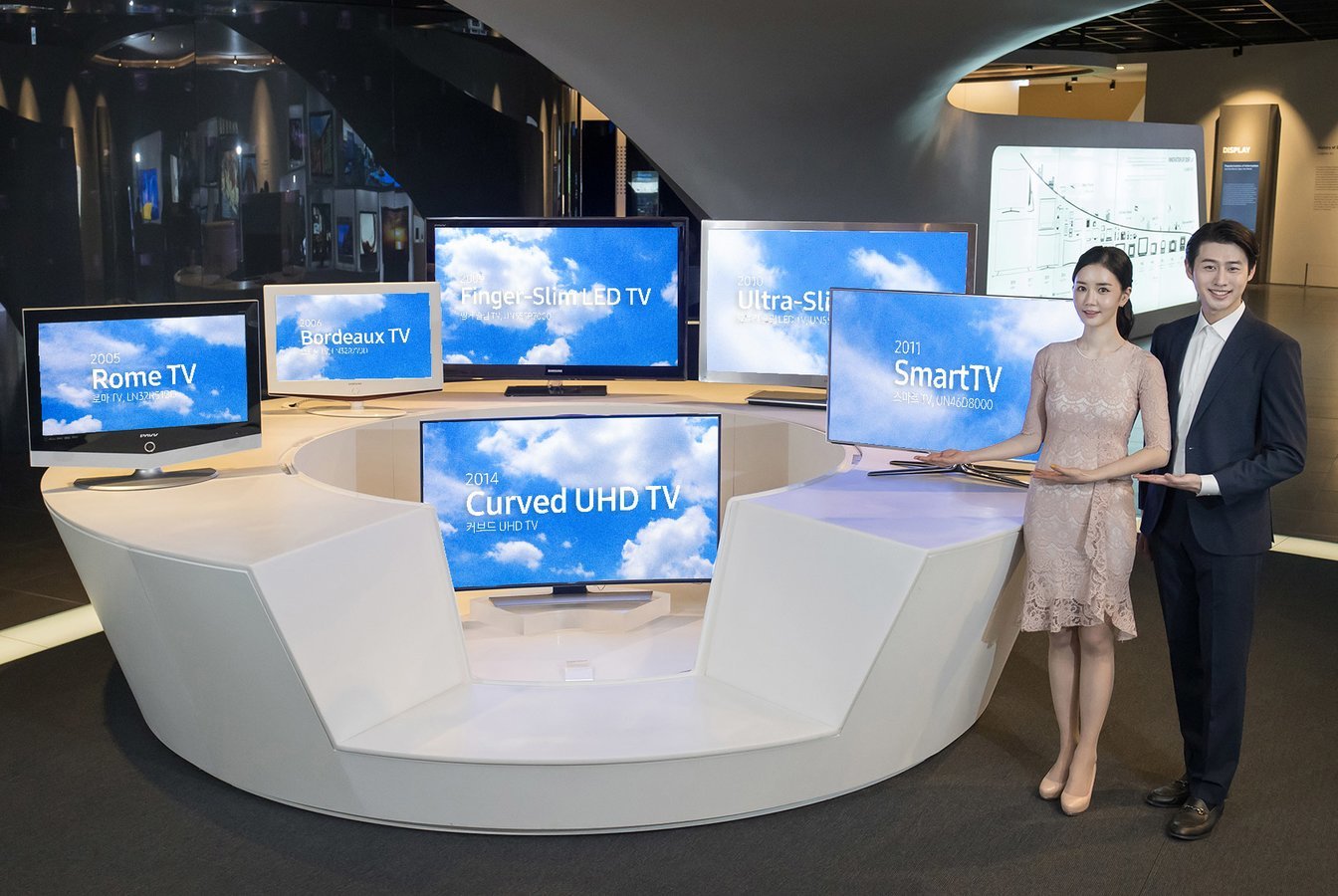 That's according to the research firm Omdia, which said Samsung had a commanding 31.9% share of the global TV market in terms of overall revenue last year, up from 30.9% in 2019. It didn't provide any figures on exact unit sales.
The Korean Herald reported that Samsung's market share was well ahead of its nearest rival, LG Electronics, which pulled in 16.5% of all TV sales revenues, followed by Japan's Sony Corp. with 9.1%. Omdia said that the two South Korean firms together captured almost 50% of all TV sales in the world last year.
Samsung has been the world's leading TV manufacturer ever since 2006, back when it first launched its "Bordeaux" style LCD TVs. Its success ever since then underlines how LCD display technology has become the most dominant in the market. Samsung, which made some big early investments in LCD and continues to be at the cutting edge of its development with new concepts such as Mini-LED, has clearly backed the winning horse, and can be excused for a few hiccups along the way, such as with its 3D and curved LCD TVs that never really caught on.
Omdia said that its research indicates that Samsung shipped 7.79 million QLED LCD TVs in the last year, whereas LG sold just 2.04 million of its premium OLED TVs. The QLED TV sales accounted for 35.5% of Samsung's overall TV revenue. As such, that means that the majority of its revenue actually came from lower-end LCD TVs. It was a similar story for LG, which sells both high-end and low-end LCD models in addition to its OLED TVs.
Still, Omdia said Samsung's showing in the premium TV segment was exceptionally strong too, as it commanded a 50.8% market share with regards to models of 80-inches and above.
Overall in 2020, Omdia said global TV shipments topped 225 million units.
"Consumers use screens every day to entertain, connect with loved ones, work, exercise from home and do much more. And we have seen how different lifestyles and routines have not only evolved, but converged," said Jong-hee Han, President of Visual Display Business at Samsung Electronics, in a statement. "We continue to be incredibly humbled by the trust placed in our vision and products; it is what drives our relentless pursuit to deliver cutting-edge innovation and a best-in-class screen experience that meets the needs of the modern-day consumer."