8K TV Association hits new milestone with 70+ models certified
By Mike Wheatley
- 2 August 2021
There are more 8K TV options than ever before this year according to the 8K Association, a body that claims to be dedicated to promoting and standardising on minimum specifications for the fancy devices. Indeed, it says it has now certified more than 70 8K TVs in total, with two-thirds of them being launched this year alone.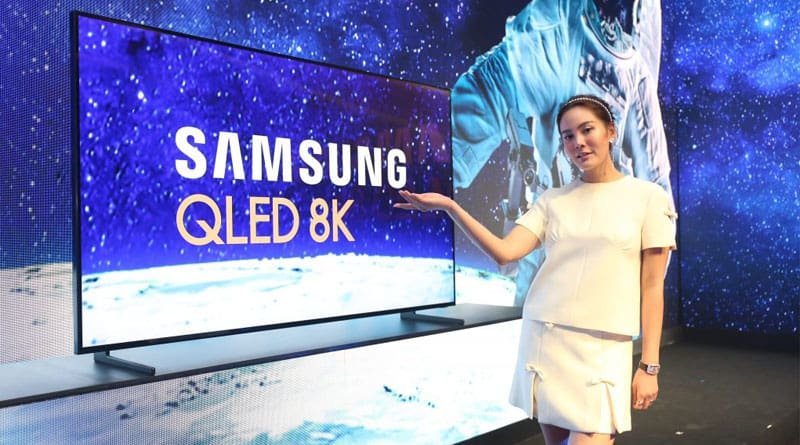 The news suggests 8K is really hitting prime time this year, with TV brands seemingly keener than ever to capitalise on what they insist is growing interest among consumers in the new technology.
The 8K Association states in its announcement that most of the new 8K TV growth came from three of the world's "top TV brands", which it names as Samsung Electronics, Hisense and TCL.
The announcement makes it clear consumers have a lot more choice if they're determined to get their hands on an 8K TV set, with models this year ranging from Samsung's QN900A flagship to Hisense's premium U80G ULED TV just a couple of the options to choose from.
The 8K Association says TVs that carry its certification will allow prospective buyers to relax in the knowledge the devices meets a minimum standard in terms of quality and hardware. In other words they won't have to worry they're wasting their hard-earned cash on an under-performing model.
The association's exact specs cover 8K input parameters such as bit depth, frame rate and chroma sub-sampling, and display performance indicators such as the resolution, peak brightness, back level, colour gamut and white point. The certification also ensures support for interface and media formats such as High Dynamic Range and the commonly used HEVC codec.
Proponents of the standards say they're important in order to set expectations for consumers. For sure some 8K TVs will offer a superior performance to others, but in any case it's good to have certain benchmarks in place, so buyers can be sure the 8K TV they're getting will achieve a certain level of performance. It should, presumably, minimise buyer's remorse after they pay through the nose for it.
That said, the 8K Association is not without its critics and it has yet to certify a single 8K TV made by LG Electronics or Sony, despite both being top-tier brands and having released several models already. Those companies' 8K TVs were instead some of the first to be certified by the Consumer Technology Association. The CTA 8K UHD certification notably uses a different standard that requires displays to meet "a minimum of 50% contrast modulation using a 1x1 grill pattern".
Contrast modulation is controversial as it measures the "visible resolution" of a display, or the number of pixels on screen that viewers can actually see, as opposed to how many are present. That's because some displays don't always visually reflect the high resolution they claim, according to the International Committee for Display Metrology, which created the standard.
The contrast modulation of a TV is rated as a percentage by comparing the luminance of purely black and white lines with the width of a single pixel. Higher luminance of white pixels and lower luminance of black pixels results in a better overall contrast modulation score. To meet the CTA's criteria, a TV needs to score at least 50%.
LG's and Sony's 8K TVs do meet this minimum score, yet funnily enough, Samsung's do not. As such, LG last year took the opportunity to market its 8K TV models as "Real 8K TVs", claiming that Samsung's were substandard in comparison.
Samsung's 8K credentials are all the more questionable as it's a founding member of the 8K Association and helped to create that organization's specifications.
Whether or not consumers actually care is another question. In reality, it's well established that a lot of people believe 8K resolution is hardly worthwhile, as it's necessary to have both a huge screen and sit very close to the TV to notice any appreciable difference.
The other issue is that 8K TVs remain very expensive. Prices are dropping, true enough, but the technology cannot really be considered affordable yet. TCL's new 6-Series 8K Mini-LED TV is said to be one of the most affordable such models launched this year, but its price tag of $2,200 (£1,596) still ensures it's beyond the reach of a good many consumers.