Sony's Master Series AG9 4K OLED TV to Hit UK Shops Next Month
By Mike Wheatley
- 30 April 2019
Sony's premium AG9 Bravia OLED Master Series TV will go on sale in the UK next month, priced at £2,999 for the smaller 55-inch version, and £3,999 for the 65-inch set, the company has announced.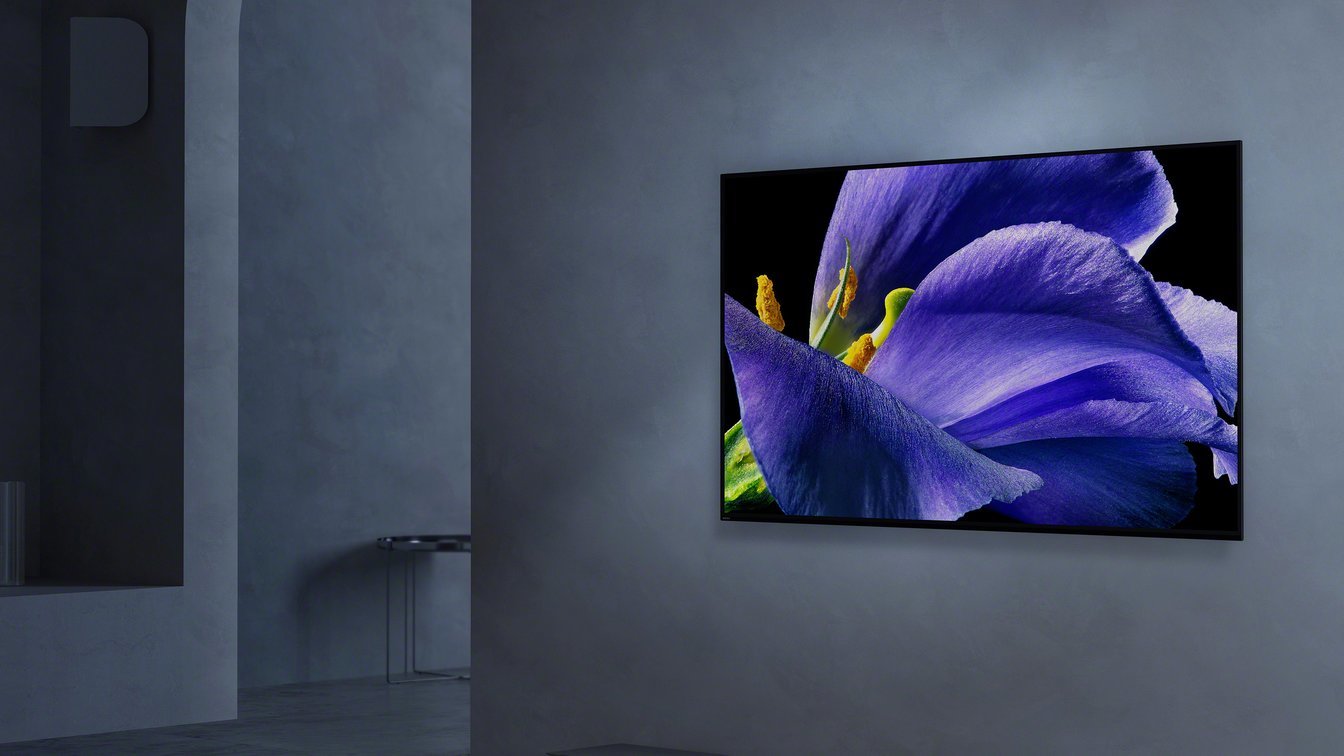 There's also a larger 77-inch version that's set to go on sale in the UK in June, though pricing for this model remains unannounced. All three can be pre-ordered online, however.
Sony's 4K resolution AG9 OLED TV is one of the most widely anticipated of its 2019 product lineup, featuring some of the Japanese firm's most advanced technology. The TV boasts more than 8 million pixels controlled by its newest Picture Processor X1 Ultimate chipset. The new chip is able to detect and analyse individual objects on the screen, and then adjust settings such as the colour, contrast and detail to try and make the images appear more lifelike. The processor is able to boost HD and SD content to something near to 4K resolution, the company said.
The AG9 also packs on board a Pixel Contrast Booster, which adds more colour and contrast to bright areas of the screen. Sony reckons that these two technologies add up to a picture quality that's close to that of a professional monitor. Images that truly appear as the creator intended, the company added.
The clarity of the AG9's 4K resolution is paired with the greater detail of high-dynamic range, which means areas of dark shadow or bright light show much more clarity and detail than before.
On the audio side, the AG9 features Acoustic Surface Audio+ technology that makes sound emanate from the screen itself, providing a more immersive listening experience. The TV also supports Dolby Vision, Dolby Atmos 5, IMAX Enhanced 4 and Netflix Calibrated Mode.
Other tech includes built-in Google Assistant for voice controls, and support for Apple's wireless streaming technology AirPlay 2.
The UK launch of the Sony AG9 comes a week after the company stuck a $70,000 (£53,800) price tag on its 98-inch Sony Z9G 8K QLED TV, which may appeal to those with far bigger budgets to burn.