Sony's Full 2020 TV Lineup Leaked Ahead Of CES
By Mike Wheatley
- 3 January 2020
Sony has accidentally leaked details of its 2020 TV lineup ahead of the Consumer Electronics Show in Las Vegas next week, when the range is expected to be officially unveiled.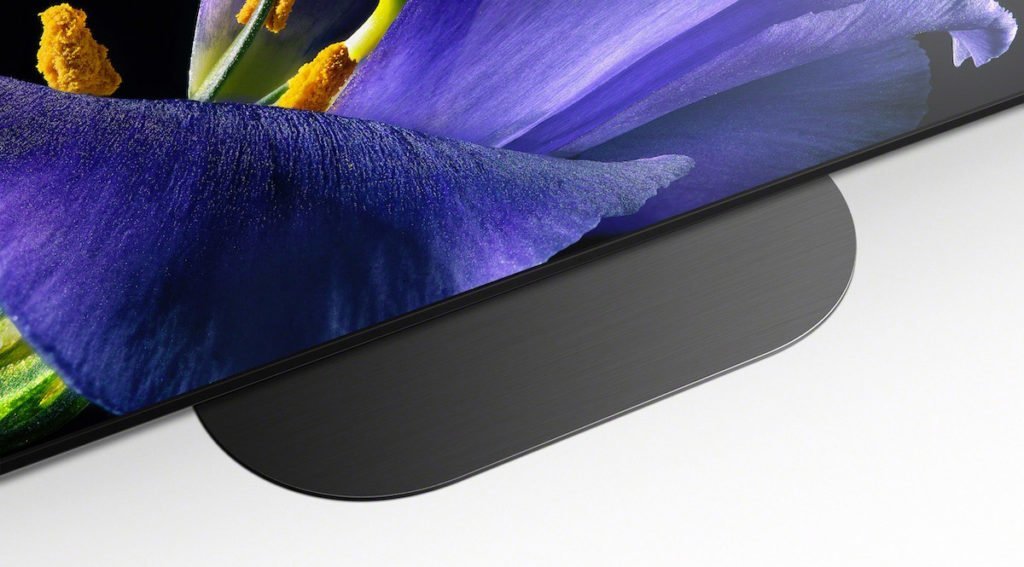 The leak on Sony's own website was spotted by German website 4K Filme, though the details have now been taken offline.
Still, there would seem to be no reason to doubt 4K Filme's claims as the model numbers are in line with Sony's established naming convention. This year the company has moved to 'H' model names, following from 'G' last year (for example the KD-49XG9505) and 'F' in 2018 (such as the KD-49XF9005).
Two of the stars of the show in this year's Sony lineup should be its two OLED TVs, the A8H and the A9H, which are expected to be direct replacements for 2019's AG8 and AG9 OLED models. The leaked documents shows U.S. model numbers rather than European, so these new TVs will likely be designated as the Sony AH8 and Sony AH9 once they arrive in the U.K.
Both of the new OLED models will be available in 55-inch and 65-inch sizes, but there's no mention of anything larger.
As usual Sony will also sell a whole host of 4K LCD models, including the X800H, X900H and X950H, which will likely be known as the XH80, XH90 and XH95 in Europe. The entry level XH80 will be sold in sizes ranging from 43-inches right up to 85-inches, while the XH90 will go from 55-inches to 85-inches, and the XH95 from 49-inches to 85-inches.
The final television in Sony's lineup is expected to be the Z8H or ZH8 model. This is an 8K television but it's not expected to replace Sony's existing ZG9, but instead sit below it as a smaller and more affordable option. That's because the smallest ZG9 comes in at 85-inches, whereas the new ZH8 will be available in 75-inches and 85-inches.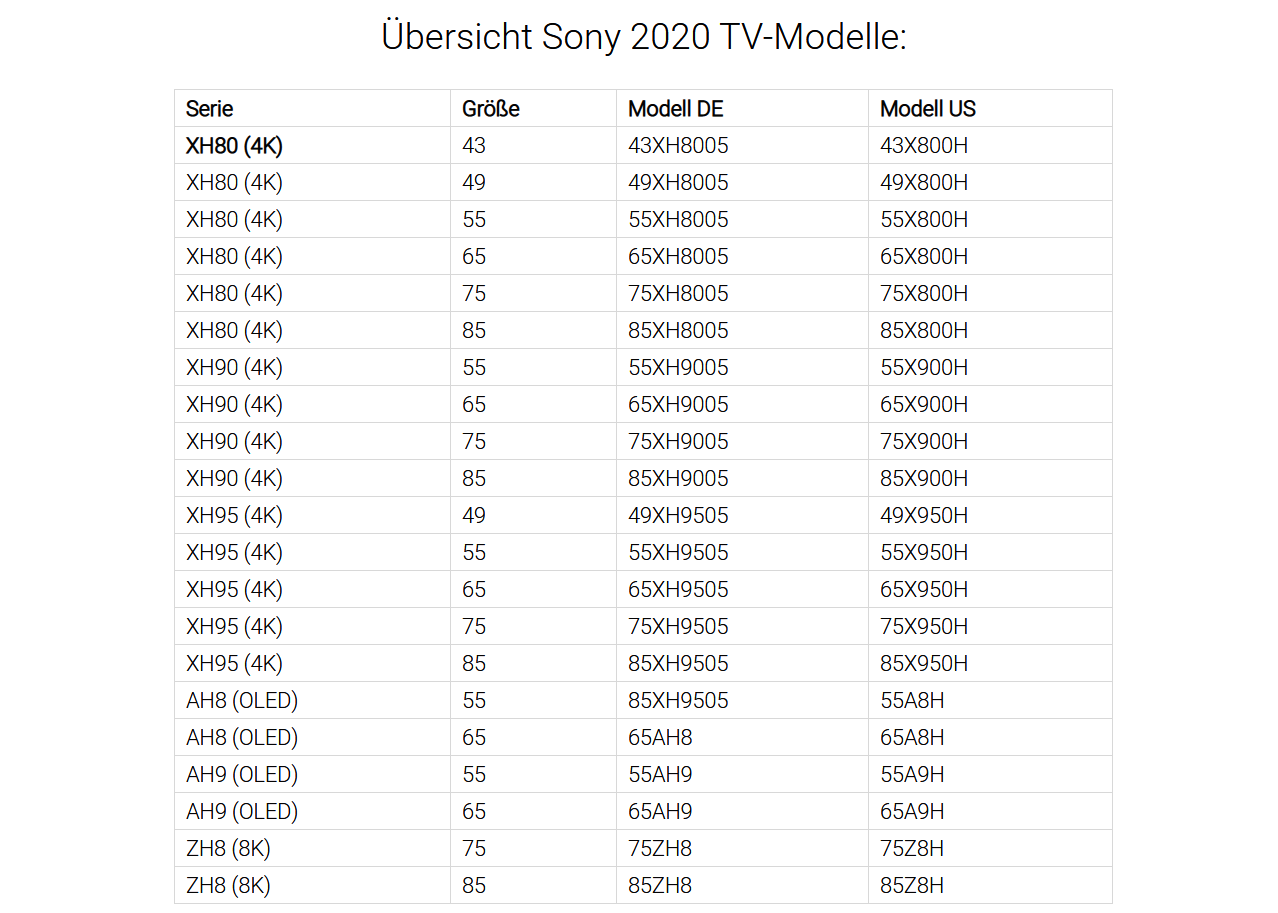 Besides the list of model names no actual specifications for the TVs were leaked, so we can only speculate as to what Sony might come up with. No doubt, the company will be sticking with the Android TV platform and continue to support Dolby Vision. It may also add support for HDR10+ this year, as well as full support for HDMI 2.1. It's also not clear yet which model will be Sony's "Master Series", or its flagship model.
These questions and more are likely to be answered early next week as Sony is due to host a press conference on January 6th, just before CES kicks off.