Sony's AG9 and AG8 OLED TVs Now Shipping to the UK
By Mike Wheatley
- 12 June 2019
Sony says it's ready to ship its new AG8 and AG9 4K OLED TVs that were first debuted at the Consumer Electronics Show in Las Vegas earlier this year.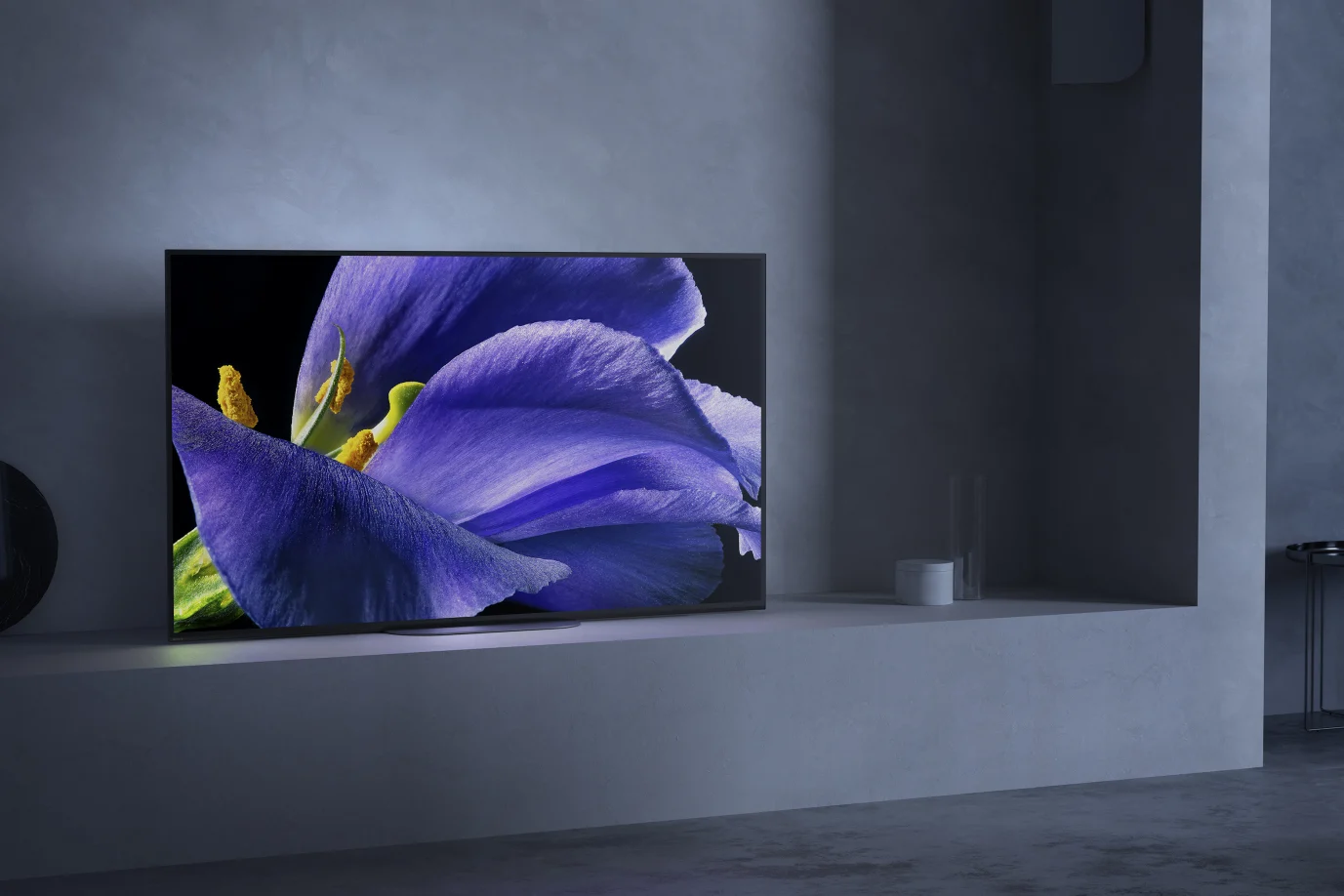 The higher-end Sony AG9 OLED TV has actually been available in some regions for a couple of weeks, but is now being shipped out across Europe (including the UK) along with the cheaper AG8. The TVs are an upgrade on last year's Sony AF8 and AF9 models, the company said.
The AG9 is availble in three sizes; 55-inches, 65- inches and 77-inches. The bigger model returns after being omitted in last year's AF9, which was only available in the two smaller sizes.
The AG9 starts at £2,999 for the smaller 55-inch model, with the 65-inch version priced at £3,999, and the larger 77-incher retailing at £7,999. As for the AG8, this starts at £2,299 for the smaller version and £3,199 for the bigger screen.
The AG8 is not much different from last year's AF8, but the flagship AG9 comes with some significant enhancements. For example it's powered by Sony's new X1 Ultimate video processor and also comes with HDMI eARC. It will also get support for Dolby Atmos, Apple AirPlay 2 and Apple HomeKit in a firmware update, Sony said.
Another new feature seen on both models is Sony's Acoustic Surface speaker technology, which uses actuators to transform the OLED panel into a speaker system. The AG9 comes with a more advanced version that includes two subwoofers as well.
The models will compete with OLED TVs from the likes of LG, Panasonic and Philips. LG is probably Sony's bigger rival, and its OLED TVs have an advantage in that they come equipped with full HDMI 2.1 ports and features. Sony's 4K OLEDs still aren't equipped with these, which is a bit odd as the company recently announced details of its next-generation PlayStation 5 console, which will support 4K gaming but requires HDMI 2.1 in order for that to work. Still, the PS5 won't arrive until the second half of next year, by which time Sony will have refreshed its OLED TV lineup.
One differentiator Sony's OLEDs do have is their Nextflix calibrated mode and IMAX Enhanced. In addition, Sony's TVs are powered by Android TV, which means users have access to all of the apps found in Google Play. Chromecast is built-in as well.
Sony said the AG9 and AG8 are shipping in Europe now, and that they should be widely available in stores within the coming weeks.