Sony brings Perfect for PS5 update to its 2021 TVs
By Mike Wheatley
- 5 November 2021
Sony has said that its "Perfect for PS5" update is available now on its top 2021 TV models. The hugely anticipated update brings two unique PlayStation 5-related features to Sony's televisions – Auto HDR Tone Mapping and Auto Genre Picture Mode – both of which promise to enable a more satisfying, next-generation gaming experience, the company promised.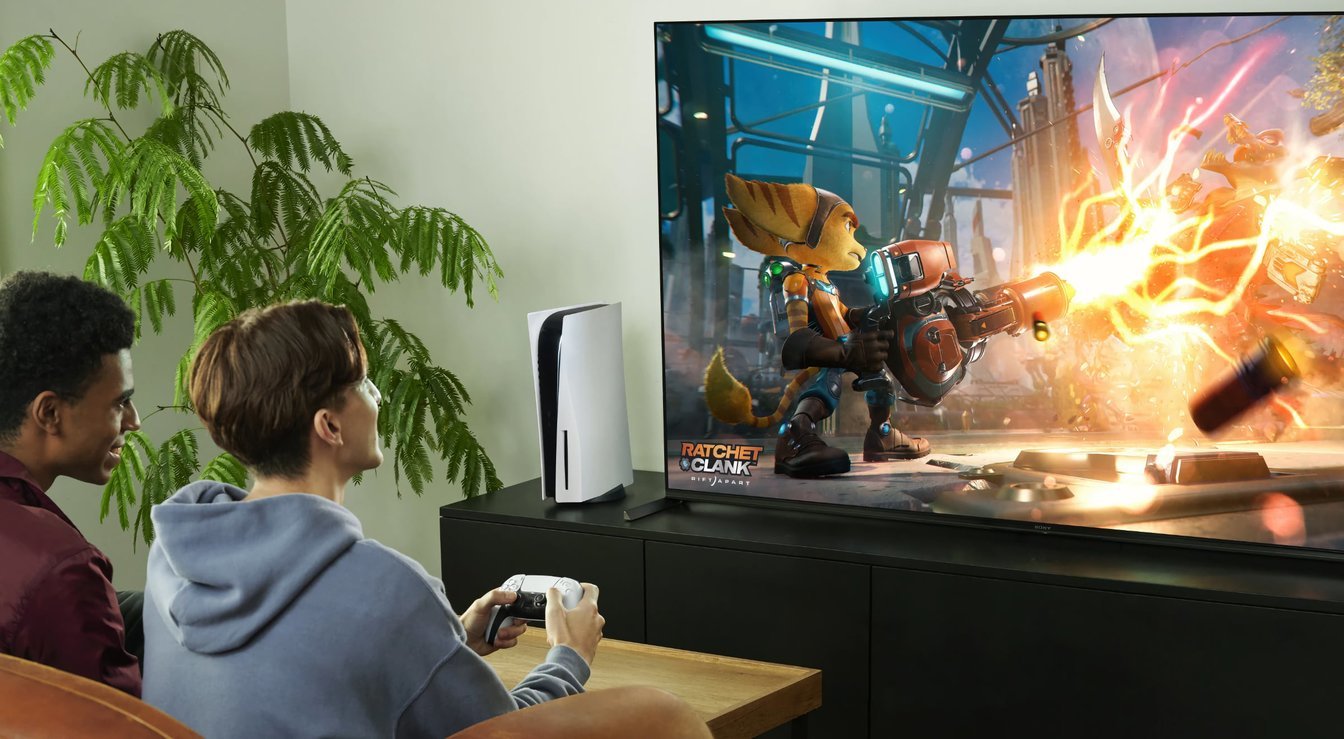 Unfortunately, with the exception of the Sony X85J, the update doesn't bring the long awaited support for variable refresh rate, or VRR, despite that feature having already been enabled on Sony's 2020 TVs earlier in the year.
Sony first revealed the coming update last month, where it explained that Auto HDR Tone Mapping will help to automate the HDR settings during the initial PS5 setup, selecting the best HDR setting for each specific display. The company explained that the settings will be precisely mapped to the TV's display specifications, ensuring more detail can be seen in light or dark areas of the picture. That should eliminate over-exposed bright highlights and avoid any overly dark bits removing any detail.
It's actually possible to get the same result via the PS5's Adjust HDR feature, though this involves manually adjusting the HDR output, which is something that many people might consider a bit too fiddly to do by themselves. By automating things, Sony removes a fair bit of hassle.
That said, HDTVTest reviewer Vincent Teoh noted in this video that Auto HDR Tone Mapping does not always achieve the desired results, due to some questionable presets. He warned that in some games the images can appear "washed out with reduced image depth". There is, however, a quick and easy fix users can implement, as Teoh explains in the video below.
As for Auto Genre Picture Mode, this is really just Auto Low Latency Mode by another name. What it does is it automatically detects when the user is playing a PS5 game and switches to the corresponding mode. With Gaming mode, some image processing is switched off to reduce lag and make sure the screen is more responsive. With Standard Mode, the image processing will be turned back on to ensure higher quality pictures.
That's exactly the same as ALLM, so it seems Sony has simply given a generic feature a branded name to try and make its Bravia TVs stand out.
A third feature in the update for most Sony 2021 TVs, with the exception of the X80J and X85J, is a bit more niche. It enables "360 Spatial Sound Personalizer" to provide a more immersive sound experience, though it only works with Sony's SRS-NS7 neckband speaker.
Interestingly, Teoh revealed in his video the firmware update also brings two more "secret" improvements that were not mentioned by Sony in its press release, perhaps because they're really just fixes to issues that were identified earlier in the year.
The first secret improvement is native gradation in 4K 120Hz HDR mode. According to Teoh, this helps to eliminate visible posterisation that affected all Sony 2021 models when the mode was switched on. Second, the update now enables correct mapping of BT.2020 content in the pre-installed YouTube app on all Sony 2021 TVs. Previously, HDR videos on YouTube with BT.2020 colour space would be wrongly mapped, resulting in colours sometimes looking a bit de-saturated, but that is now no longer a problem.
Firmware update v6.4284 is rolling out now for the Sony Z9J, A90J, A80J, X95J and X90J in ll regions, the company said. For those users who don't see a prompt to update their TV yet, it should be possible to manually download and install it via USB from this link (Europe only).