Skyworth showcases luxury W81 OLED TV with second screen at CES 2021
By Mike Wheatley
- 14 January 2021
China's Skyworth is trying to muscle in on the U.S. premium television market with a couple of high-end OLED and 8K models announced at the 2021 Consumer Electronics Show.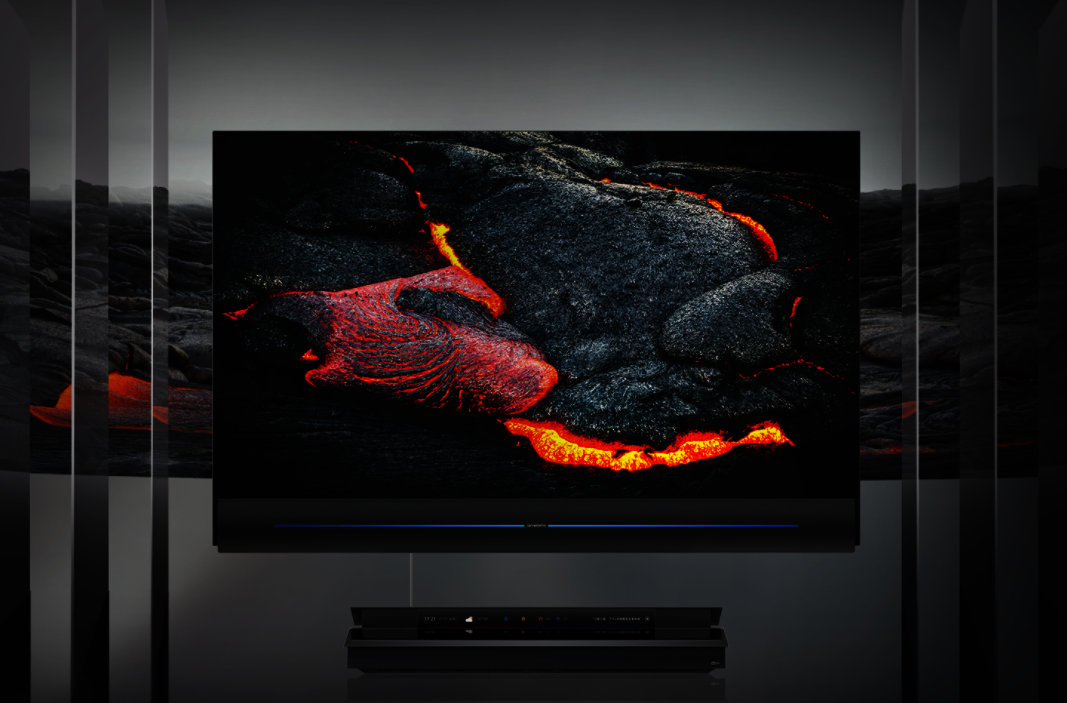 Skyworth is best known in the U.S. for its affordable LCD TVs, but the company is a big name in China, which has been the primary market for its high-end televisions to date.
But that will change with the launch of the Skyworth W81 OLED wallpaper TV (pictured, above) that's similar to LG's W9 OLED TV. It comes with an incredibly thin display that measures just 4.6mm thick at its slimmest point, and attaches to the wall using a "powerful magnetic fixture" and what the company says is an "invisible wall mount". It also has a sliding 12 megapixel camera built in for video chats and other interactive activities, the company said.
Skyworth said it's using OLED panel designs supplied by LG Display, but interestingly it says it will make them itself so it can control the whole process from design to manufacturing.
A second unique feature is a secondary 21-inch display that pops out from under the main power bar, which is where you'll find the HDMI 2.1 ports and other inputs. According to Skyworth, this display is meant to work together with the main screen and shows information such as the time and date, the weather, internet of things device updates, memos and so on. It's an interesting touch that we haven't really seen elsewhere. The only similar concept is found on LG's incredibly expensive rollable Signature OLED R TV, when just a small section of the screen is displayed showing a few different apps, but it's not the same as it's only used when the TV isn't being used.
Skyworth said the W81 TVs will be available in a choice of a standard 65-inch edition, plus 65-inch and 77-inch Pro versions. It's only the Pro versions that get the second screen.
The Skyworth W81 also comes with upward-facing speakers that take advantage of Dolby Atmos. It also supports Dolby Vision and HDR10.
The Skyworth Q91 (below) meanwhile is the company's first ever 8K resolution TV. It's a high-end LCD model that comes in a single, 75-inch size with a blue and bronze colour scheme that helps set it apart from other 8K models. It also comes with a pop-up camera built in, a Dolby Atmos soundbar with upward-firing speakers, and supports Dolby Vision and HDR10.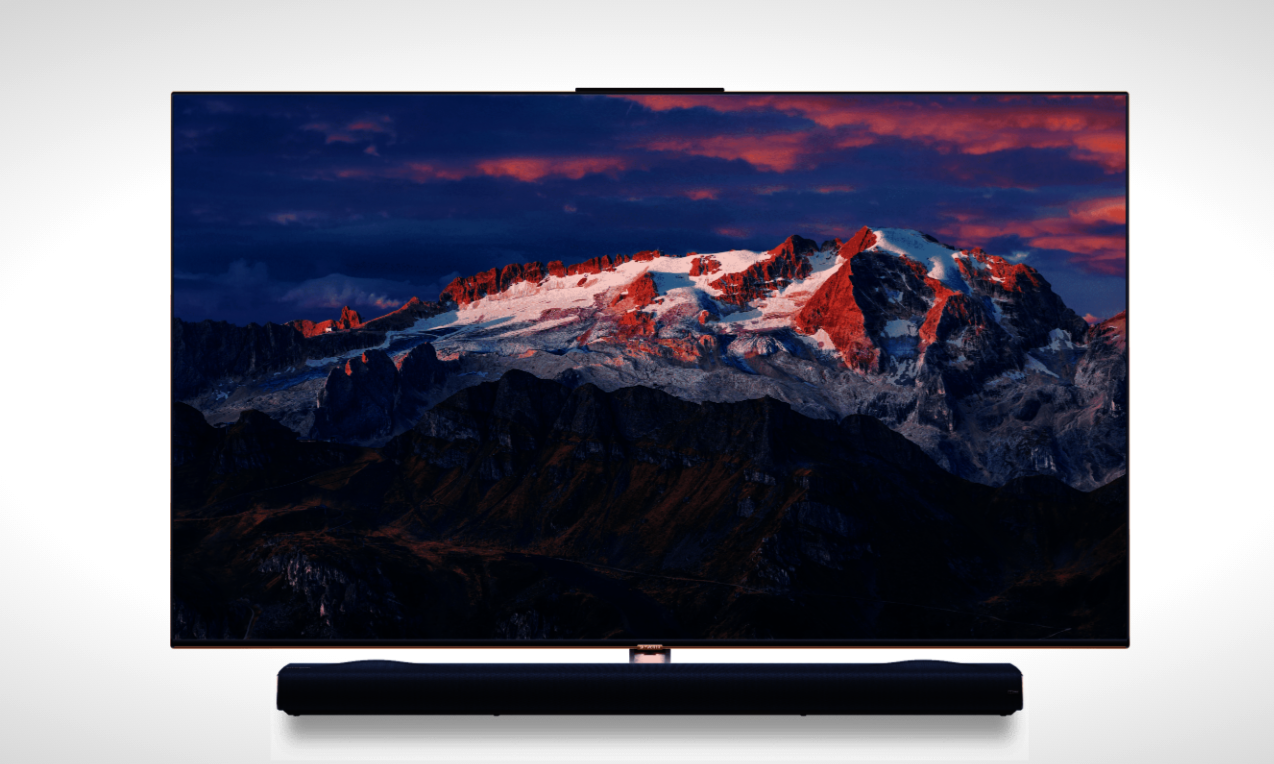 Other tidbits include 576 local dimming zones for improved contrast and picture clarity, an AI Image Processing Engine and a content upscaling engine that converts incoming video to 120 fps at 8K.
Skyworth said both of the TVs will ship to the U.S. in June.