Samsung Display to ship its first QD-OLED TV prototypes in June
By Mike Wheatley
- 2 April 2021
Samsung Display has reportedly built its first QD-OLED TV prototype that combines its quantum dot technology with organic light emitting diode panels, and is planning to ship them out to customers in June.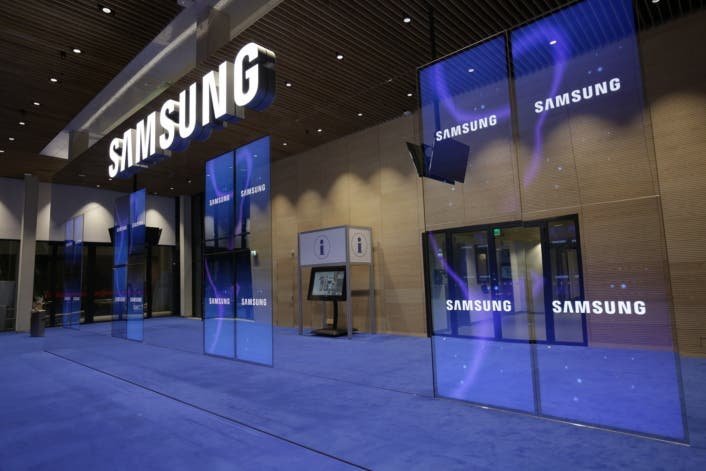 It has also built a prototype QD-OLED monitor, according to reports. The idea is to send these samples to potential customers such as Samsung Electronics, Sony and various Chinese consumer electronics brands to carry out a market response survey that should be completed by September.
QD-OLED is a new type of display technology created by Samsung Display that's said to have the potential to surpass both QLED and OLED TVs in terms of picture quality, as it merges the brightness of the former with the deep blacks of the latter. That should result in more saturated colours, deeper blacks and higher contrast, some experts say. The main difference between QD-OLED and the regular OLED technology built by LG is that the former uses blue OLEDs in combination with quantum dots, while LG uses white OLEDs only.
The Elec, which first reported the news, said the new prototypes will be built at Samsung's dedicated Q1 QD-OLED production line. The results of the survey will help to inform Samsung Display's overall strategy around QD-OLED and help it decide how much it needs to budget for its manufacturing operations.
Assuming the TVs and monitors gain the approval of customers, Samsung Display will begin commercial production of the displays later this year.
Samsung Display had previously sent prototypes to Samsung Electronics and other customers, but The Elec said they were in panel form, rather than complete TV sets.
Samsung Display announced back in October 2019 that it was planning to invest 13.1 trillion won (around £8.84 billion) in order to upgrade some of its existing LCD display production lines to QD-OLED. It said at the time that the investment would be rolled out over five years, until 2025.
The company said at the time it was investing in QD-OLED because LCD was no longer profitable enough, due to competition from Chinese manufacturers that can produce the displays more cheaply.
But last year, Samsung Electronics stunned Samsung Display when it said that it was not impressed with the quality of QD-OLED and that it wasn't planning to offer any TV sets based on the new technology. Among its criticisms, Samsung Electronics said the prototype panels it has seen weren't bright enough and could also suffer from burn-in, which is a problem that has dogged its main rival LG Electronics' traditional OLED technology.
Samsung Electronics has since reversed its stance, albeit with some tough conditions being imposed on Samsung Display. According to The Elec, Samsung Display must significantly increase the yield rate and production capacity for its QD-OLED panels.
At present, the production yield of QD-OLED panels is too low, with Samsung Display only capable of producing 30,000 substrates per month at its Q1 production line. The Elec says that isn't nearly enough to satisfy Samsung Electronics, which needs a much larger supply to satisfy its premium TV segment. The Elec notes that in comparison, LG Display has the capacity to create 140,000 OLED substrates per month, almost five times the capacity of the Q1 line.
Samsung Display is now reported to be "focusing all of its efforts" on increasing its QD-OLED production yield, The Elec said.