Realme to debut its first ever streaming stick with Google TV
By Mike Wheatley
- 12 October 2021
Options to get the new Google TV interface have been pretty limited up until now. Either buy the Chromecast with Google TV dongle or invest in a new TV that comes with the platform built-in. Otherwise, Android TV it is.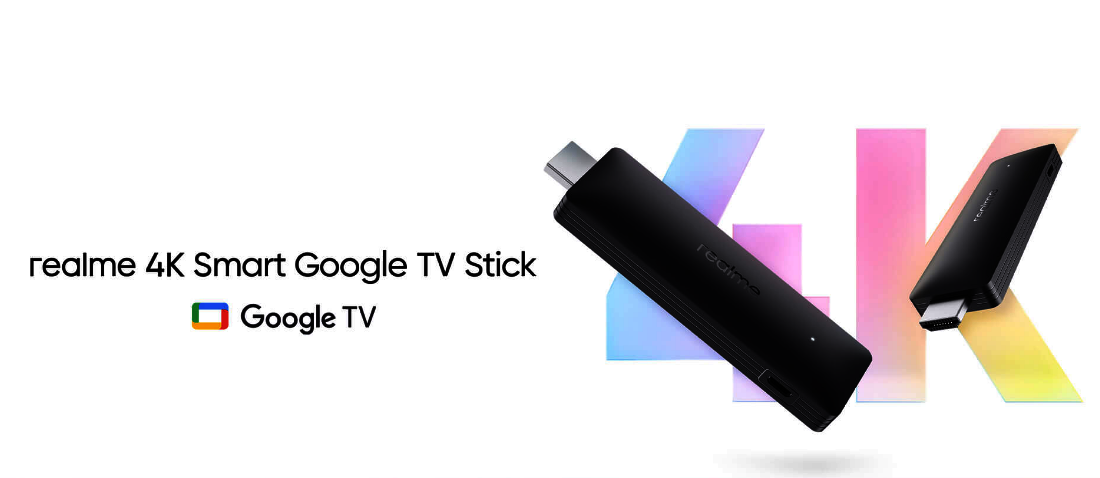 However that could soon change as the Chinese smartphone maker Realme is all set to launch a third option with the new Realme 4K Smart Google TV Stick.
Realme said its new streaming stick with Google TV will launch in India on October 13.
The company's product page indicates it's a fairly capable device, with support for 4K resolution at 60 Hz, HDMI 2.1 and HDR10+ all onboard. The page also mentions a few apps that will be built into the stick, including Netflix, Amazon Prime Video, YouTube and Google Play Games. Voice controls via Google Assistant are also supported.
While the page doesn't says so, we can assume (but not guarantee) that additional apps such as Disney+, Spotify and HBO Max may also be present, given that those are all available on alternative Google TV hardware.
On the downside, the Realme streaming stick doesn't appear to support Dolby Vision, which is by far the most popular HDR format.
There is no shortage of means to access Android TV, which powers dozens of different streaming sticks, set-top boxes and televisions, but the more user-friendly Google TV platform has so far been exclusive to just a few platforms. As well as the latest Chromecast, the platform is also available on select 2021 TVs from Sony and TCL. So it's great to see another option for the new UI, which is more responsive and easier to use than Android TV.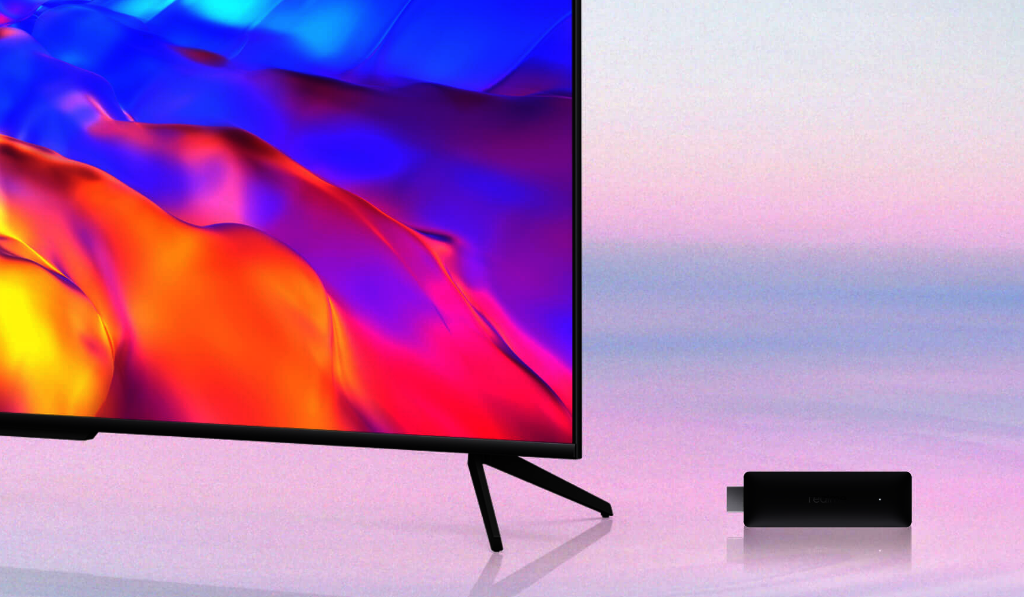 What is unusual is that the Google TV platform is coming to a device built by Realme, which is better known for its mid-range smartphones. The Realme 4K Smart Google TV Stick is believed to be the company's first ever TV product, so buyers may want to exercise some caution, though its smartphones are generally seen as being quite capable, with relatively high specs at an affordable price point.
While Realme hasn't yet published any prices, we're hopeful that will also be the case with the Realme 4K Smart Google TV Stick – so long as the price is right, it could well be a great option for anyone looking for an affordable way to upgrade to Google TV.
That said, it remains to be seen if the stick will actually go on sale in the U.K., or indeed, any other country besides India. But if not, the fact Google appears willing to allow a rival in the streaming stick space to use its newest platform suggests it will only be a matter of time before more Google TV dongles land on the market.