Philips Announces New OLED & LCD TVs For Europe
By Mike Wheatley
- 22 January 2020
TP Vision has launched the first of its new Philips OLED and LCD TVs for Europe in 2020, with features including a new "AI" video processor on the former models, a new remote control and enhanced audio systems.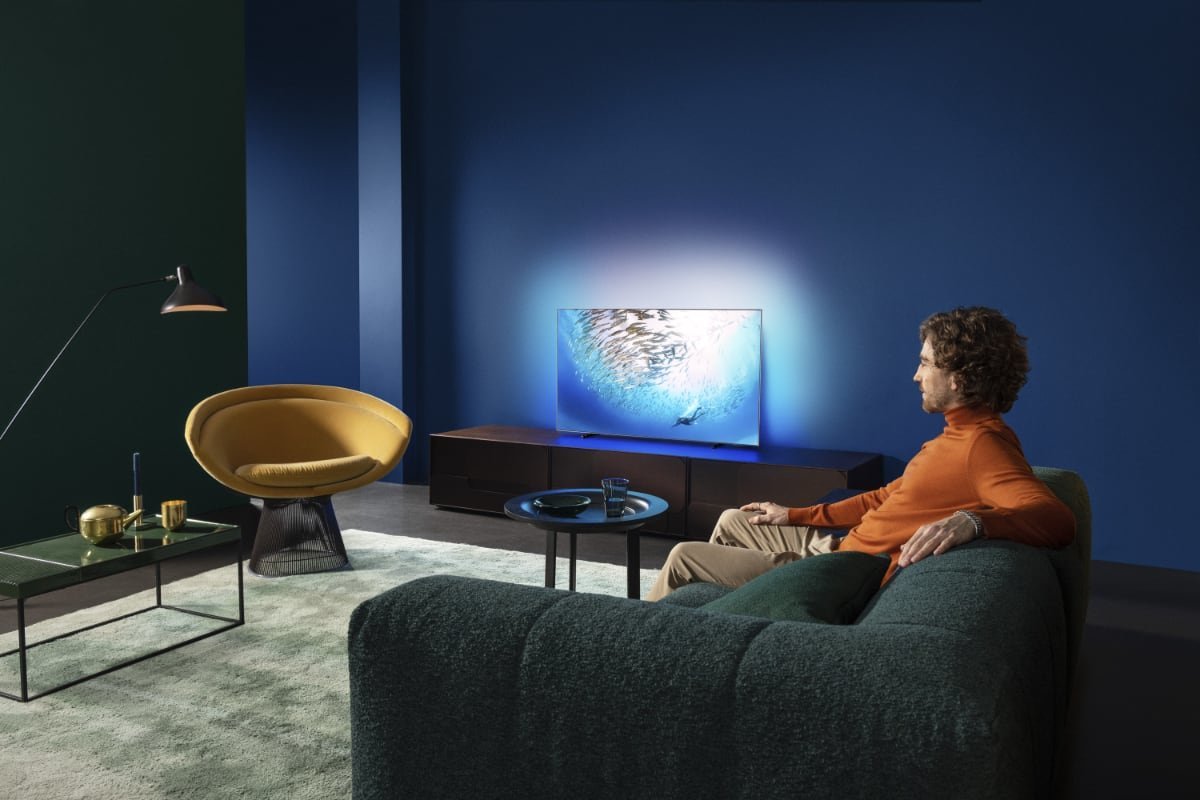 TP Vision, which controls the Philips TV brand in European markets, said it will be releasing two new OLED TVs, the OLED805 and the OLED855, which will be available in 55- and 65-inch sizes. In addition, it also announced new 8 and 9 series 4K LCD TVs, with screen sizes ranging from 43-inches to 65-inches.
All of the models will feature Philips' signature Ambilight technology, which is a mood lighting system that throws up colourful lighting effects around the screen and looks especially cool in darker rooms. TP Vision also continues to embrace Google, as it said all of the new TVs will be powered by the Android TV operating system, which means they'll have features including built in Chromecast and Google Assistant, and tons of applications available from the Google Play Store.
The key feature in the case of Philips' new OLED TVs however is the company's new, fourth generation P5 video processor, which apparently uses machine learning to enhance on-screen images, the company said. Philips said the "AI processor" is able to analyze the picture based on factors including its source, colour, contrast, motion and sharpness, and apply adjustments to optimise it according to the content type.
"The in-house developed 4th Gen P5's AI Functionality uses neural networks and machine learning to analyse millions of PQ test clips from a unique database created inhouse by the Philips TV, and now TP Vision, development team over the past 30 years," the company said. "TP Vision's PQ experts define the system's overall parameters which the AI software then uses to divide content into five categories: Landscape/nature, skin tone, sports/motion, black/contrast and animation. The AI function selects the correct category and analyses all five PQ pillars, to adjust the balance between them."
Other features to look out for including support for multiple HDR formats, including Dolby Vision, HDR10+, HDR10 and HLG. The TVs will also support Dolby Atmos surround sound from sources including Netflix.
On the audio front, the new 9435 LCD TVs pack a speaker system developed in collaboration with Philips' long-time partner Bowers & Wilkins that incorporates up-firing units. The other TVs, including the OLED models, lack the up-firing speakers but feature four passive base units and front-firing tweeters that should help to distribute clearer sound.
Philips also teased a new "backlit remote control" with a leather finish, though it didn't have any images to share at this time.
The company failed to mention anything about supporting the new Filmmaker Mode that several other TV brands have already incorporated into their 2020 TVs, even though Philips is an official partner.
The Philips OLED TVs will be available in May 2020, Philips said. There was no mention of a release date for the LCD TVs.