Netflix could partner with Sony on video game streaming
By Mike Wheatley
- 19 July 2021
Reports in the last week have emerged that lend yet more weight to the theory that Netflix is planning to launch a video game streaming service.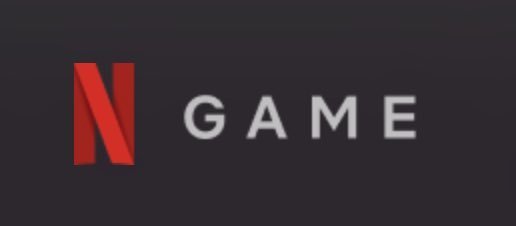 The company, which is already the king of movie and TV show streaming with more than 200 million subscribers globally, is looking to expand into the highly profitable video games business, reports say.
Although Netflix has said nothing officially on the matter, it was widely reported in May that the company was looking for a new executive to head up its push into the games streaming industry. Anonymous sources later told Axiom that the service would likely be a small Apple Arcade-style bundle, with a number of titles developed by itself and others from indie games developers.
But the company could have much bigger ambitions than that, according to more recent reports.
First was Bloomberg, which said last week that Netflix has hired Mike Verdu as its new vice president of game development and tasked him with forming its game streaming effort. Bloomberg's report said that video games will appear as a "new genre" on its platform within the next year, and that there won't be any additional cost to play them.
Verdu has a solid pedigree in the gaming world, having previously served as vice president of content at Facebook Reality Labs, where he oversaw the development of the social media giant's virtual reality offerings, including some games. Before that, he served as senior vice president of mobile at the iconic games developer Electronic Arts.
Bloomberg's report was followed by a story in GameRant by the dataminer Steve Moser, who claimed that a discovery within the Netflix iOS app suggests the company could well be planning to partner with Sony's PlayStation on its game streaming plans.
That could be monumental, potentially giving Netflix access to some of the world's biggest games titles and immediately making it one of the world's biggest games streaming platforms.
It's only speculation at the moment though. Moser's discovery relates to images from PlayStation products that he claims were found within the Netflix iOS app's code base. The images include a render of two DualSense PlayStation controllers, artwork from Ghost of Tsushima, one of the top titles on the new PS5 console, a logo for "N Games" and a shark icon.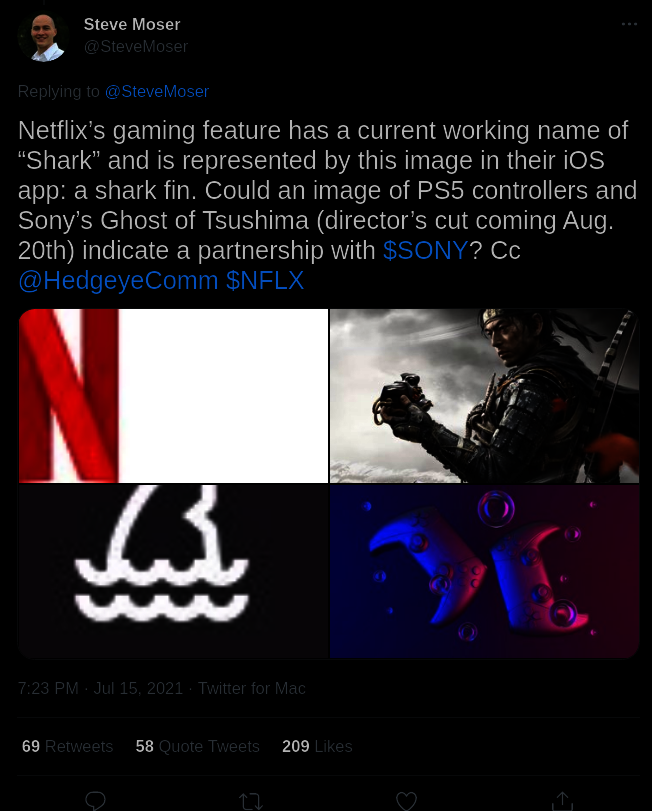 Moser said "Shark" is the current code name that's being used internally to describe the upcoming game streaming capability. The presence of the PlayStation imagery could indicate a partnership with Sony that will see PS games offered through Netflix in some way.
What isn't clear is how the service would work. But the companies do have some previous form when it comes to business. Last month Netflix signed a deal that will see new movies from Sony Pictures Entertainment come to its streaming platform first, following their theatrical and home releases.
From Sony's perspective, any partnership with Netflix would enable it to get its PlayStation games in front of a much larger audience. The company already operates its PlayStation Now service that enables subscribers to play a selection of PS2, PS3 and PS4 games via a stream. It also allows games to download some PS2 and PS4 games from a library.
As for Netflix the main temptation would appear to be bigger profits. Unlike other video streaming providers such as Disney and Comcast's NBCUniversal, which make money by selling toys for example and Jurassic Park theme park rides, Netflix only has a single revenue stream in the form of its subscription fees. Experts have long warned that Netflix will need to do something to increase its profitability to support its original content production, but the company has always resisted traditional advertising.
Video games are a multi-million pound industry and would be an easy way to generate more revenue.
It's far from certain if Netflix really is partnering with Sony PlayStation on games steaming, but if an announcement does happen it would be a major development. The moment such a service launches, if it does, it could instantly become the largest of its kind in the world. That wouldn't automatically make it a success, but it would much harder for Netflix to fail to achieve its rumoured goal of becoming "the Netflix of games".