Netflix Announces its 'Recommended TVs' for 2019 but LG goes Missing
By Mike Wheatley
- 20 June 2019
Netflix has revealed its list of recommended TVs for 2019, which it says are the screens that provide the best possible experience for watching its exhaustive list of content. And this year's list might prove to be a bit controversial, for Samsung features prominently, while its rival LG has completely missed the boat.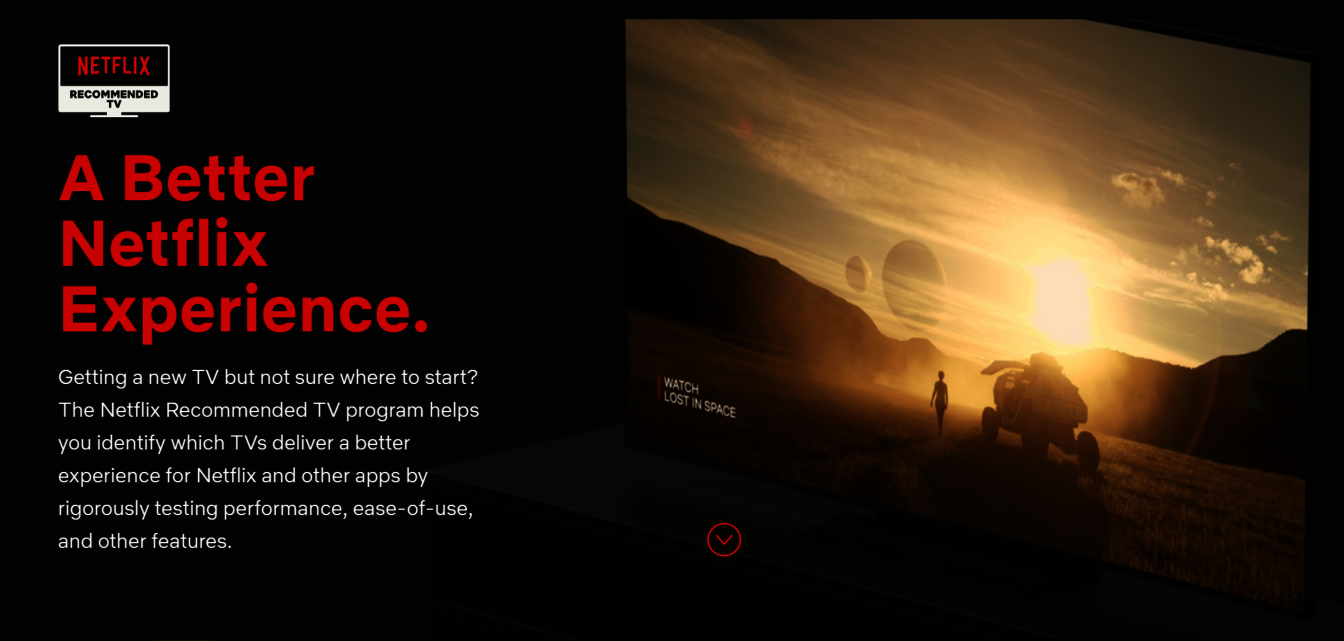 Netflix's Recommended TV program was established in 2013, and is updated every year so that its most serious binge-watchers can always get the most out of its video streaming services.
In order to make the cut, and with it bear a nice little logo, TVs need to meet at least five out of seven criteria Netflix has set. These include a "fast app launch" capability and easy access from the TVs home screen, plus the ability to wake up from standby mode and immediately pick up where you left off. Other criteria include a Netflix shortcut button on the remote, a high-resolution interface and being installed with the most recent version of its app.
There's also a brand new criteria called "Always Fresh", which demands that TVs are constantly updating Netflix's titles in the background while the TV is asleep.
The 2019 list includes a whole host of Samsung's TVs, such as its 4K Q series, its RU8000 and its luxury The Serif and The Frame models. Sony's Bravia X85G, X90G and A9G models also make the cut, as does Panasonic's Viera GX series.
The list is rather short, and notably omits all of LG's 2019 TVs, including its most recent OLED models which have only started shipping in recent months.
Netflix didn't say why LG's TVs failed to make the grade, but one reason could be that they're not "Always Ready", which means they're primed and ready to go with instant playback.
Netflix did however say that it could update its list later on if any devices receive updates that enable them to meet its criteria.
Netflix insists that its list is entirely neutral and that it doesn't accept any money from TV companies to ensure they make the grade. And whether you agree with the criteria or not, it could be argued that it does at least motivate some TV makers to ensure they provide the best possible experience for viewers of what is the most popular TV content platform in the world. Except for LG, anyway.