LG Rules Europe, Samsung Leads North America in Premium TV Sales
By Mike Wheatley
- 26 June 2019
LG and Samsung are continuing to slug it out in their battle for dominance in the premium TV market, with the former leading in Europe thanks to its OLED TVs, and the latter said to hold away in North America due to the popularity of its QLED models.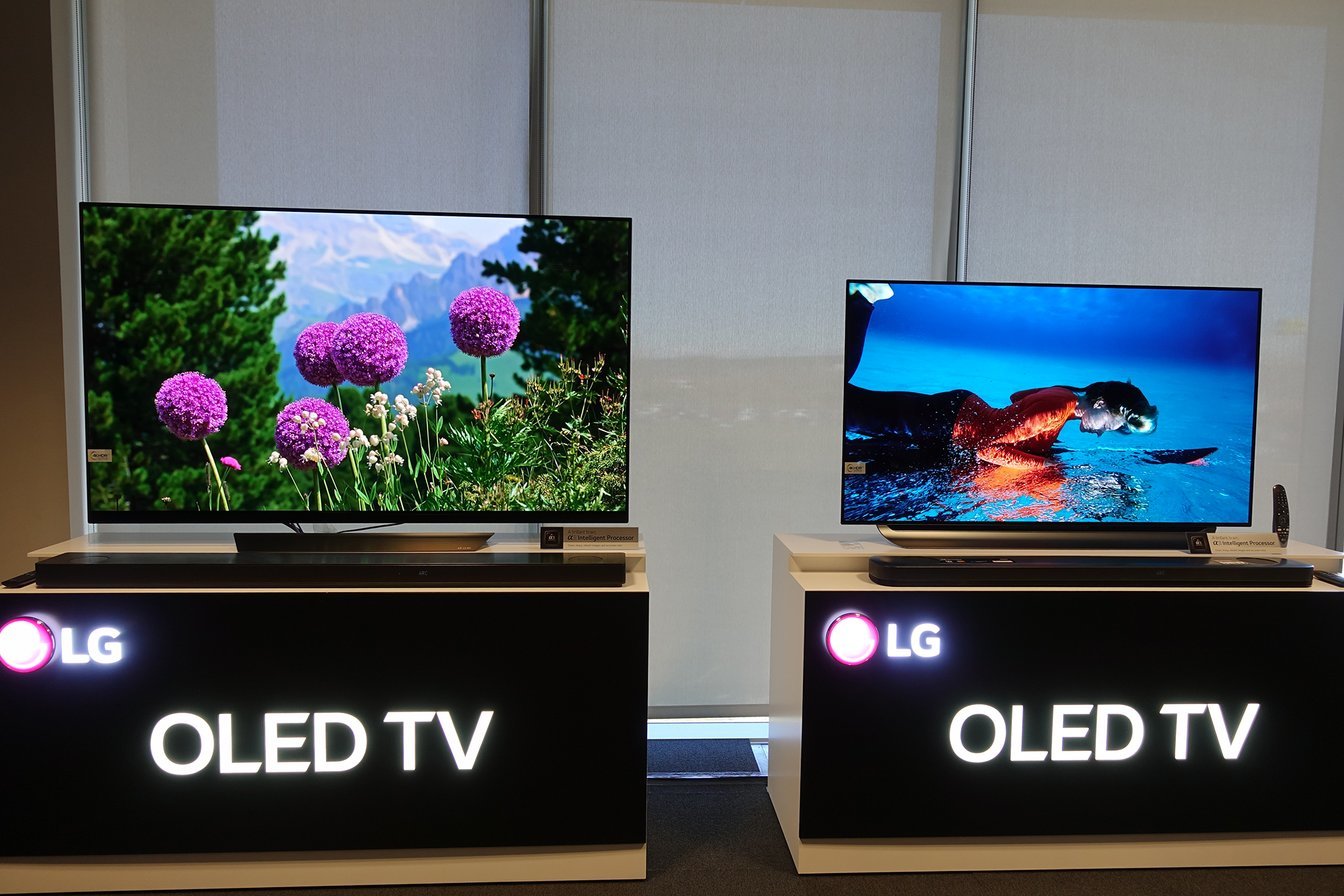 Business Korea said the South Korean firms dominate the premium TV segment ahead of rivals such as Japan's Sony and Panasonic, and Chinese firms such as TCL. It noted that IHS Markit, which provided the most recent analysis, defines premium TVs as those that cost upwards of $2,500.
IHS Markit's data shows that Europeans have a strong preference for OLED displays when they decided to shell out that kind of cash, as they account for 65.1% of all premium TV sales. In the U.S. however, LCD displays sell much better, commanding a 63.8% market share.
In Europe, consumers generally prefer to buy mid-sized TVs, while U.S. buyers tend to go all out, snapping up TVs of 70-inches and bigger. Samsung is helped in the U.S. market by the fact that the costs of large-size LCD panels have fallen noticeably in the past few years, whereas OLED TV panels remain fairly expensive.
Business Korea quoted an industry analyst as saying that OLED is more popular in Europe because buyers there are more amenable to medium-sized TVs and generally adopt new technologies faster than their American counterparts.
"In the U.S., the majority of homes are large and so consumers usually choose LCD TVs 70 inches or bigger," the analyst said.
LG isn't the only OLED player in town but it is the biggest. In Europe, it sold 56% of all OLED TVs in the last year, whereas Sony came in second with 20.9% of sales. In recent months, LG seemed to widen its lead in the market, possibly because it's the world's only supplier of OLED panels which means it can keep the latest features for its own models.
Samsung's lead in North America is more commanding though. It currently accounts for 82.6% of all premium LCD TV sales there, with LG's LCD TVs coming in second with a 10.6% share of the market.
Worldwide, Samsung remains the leader in the premium TV segment with 29.4% of all sales, compared to LG's 16.5% market share.