LG Display sees losses grow due to Coronavirus outbreak
By Mike Wheatley
- 27 April 2020
South Korean display panel giant LG Display posted an operating loss in the first quarter due to production disruption caused by the COVID-19 outbreak and low seasonality, it said last week.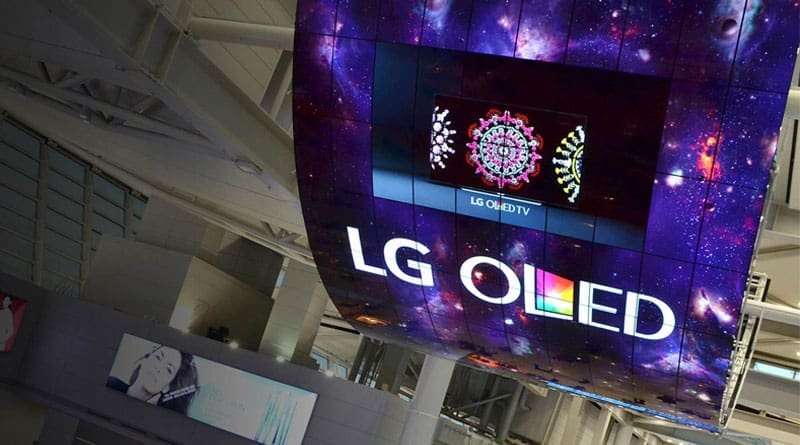 The flatscreen panel maker reported an operating loss for the January-March quarter of 361.9 billion won (£236.71 million), growing from the 132 billion won loss it reported in the same period a year ago.
The company's revenue meanwhile fell by more than 20% year over year to just 4.7 trillion won (£3.06 billion).
LG Display said low seasonality meant there was less demand for products with a high average sales price per square metre, such as its OLED displays, during the quarter. The company was also hit by factory closures as a result of the COVID-19 outbreak, which led to reducing production of its liquid crystal display panels.
Offsetting those factors were a favourable foreign exchange rate, a boost in LCD panel prices and efforts by the company to minimize its production costs, including the cost of raw materials, officials said.
"We expect volatility in demand to increase down the road, as industry sectors are impacted by the COVID-19 outbreak," Suh Dong-hee, senior vice president of LG Display, said in a statement. "The difficult situation will inevitably linger, although it is expected that demand in IT products will grow due to stay-at-home orders and consequent surge in online activities."
LG Display also provided an update on the status of its new Guangzhou OLED TV factory in China, saying it will start mass production in the second quarter. However, it said the fab will operate at full production capacity "subject to the market situation", which suggests it may not be running at 100% when it does begin operations. LG Display had originally planned for the facility to come online in October 2019, only to delay production until May 2020 due to technical issues.
The delay in getting LG Display's new OLED fab up and running, combined with the problems caused by the COVID-19 outbreak, mean that analysts are cutting their original forecasts for OLED TV sales this year.
Research firm CLSA recently said it expects LG Display to ship around 4.5 million OLED TV panels this year, which is a lot lower than the South Korean firm's own forecast of 6.5 million panels. Earlier this month, another research firm, Omdia, said it expects just 3.5 million OLED TVs to be shipped this year.