LG Display To Halve LCD Panel Production Next Year
By Mike Wheatley
- 3 December 2019
LG Display will cut its LCD TV panel production by around half in 2020 as it moves ahead with its plans to focus on the more lucrative OLED market.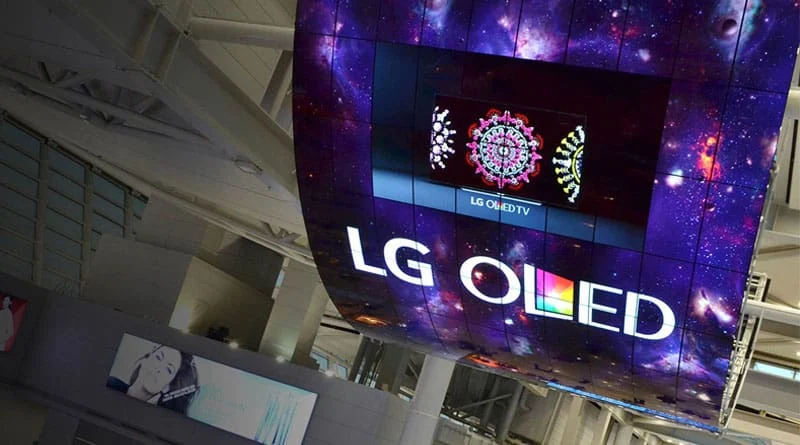 The company is currently the world's second largest producer of LCD panels for TVs, behind China's BOE Technology Group Co., Ltd. However the decision to scale back its operations will see it fall to fifth place, behind BOE, CSOT, Innolux and HKC, by the end of 2020, according to South Korean news source The Elec.
LG Display's chief financial officer Seo Dong-hee confirmed during the company's third quarter earnings call last month that it was planning to downsize production its Gen-P7 and Gen-P8 LCD plants. Production at the latter plant, located in Paju, South Korea, is now expected to be halted completely, The Elec reported.
"LG Display is estimated to ship up to 48.6 million LCD panels for TV this year, but this figure is to fall to 27 million in 2020 to show a 44% fall," research firm IHS Markit said in a recent report.
Overall, South Korean display panel makers, including Samsung Display, will cut up to 36 million LCD panels next year, IHS Markit said.
The main reason why LG, and to a lesser extent Samsung, are moving away from LCD production is due to the increased competition they face from Chinese firms. Over the past 18 months, Chinese display makers have ramped up their LCD production significantly, leading to a 30% decline in 55-inch panel prices between January and October 2019. As such, the sector just isn't profitable enough any more.
LG's response has been to focus more on OLED, a market it currently dominates as the world's sole supplier of large-sized panels for televisions. The company has been researching ways to lower OLED production prices, and recently opened a major new manufacturing facility in Guangzhou, China, that should allow it to double its production output.
"With the Guangzhou plant, our annual OLED panel production capacity for TVs will go up to 4 million units this year, then to 7 million in 2020 and 10 million in 2021," Yoon Soo-young, head of LG Display's Display Research Center, said earlier this year.
Those numbers tally somewhat with IHS Markit's forecasts. The research firm estimates total worldwide OLED shipments to reach 3.25 million units this year, growing to 5.5 million in 2020 and 7.1 million by 2021.
LG expects OLED sales to account for 60% of its overall TV panel sales in 2020. That's a sharp difference from this year, with LCD panels generating approximately three times the revenue of OLED.