LG Display Shows Off Premium OLED TVs at Harrods
By Mike Wheatley
- 31 July 2019
LG Display is teaming up with some of the world's biggest TV brands in order to showcase its OLED display technology at Harrods department store in London.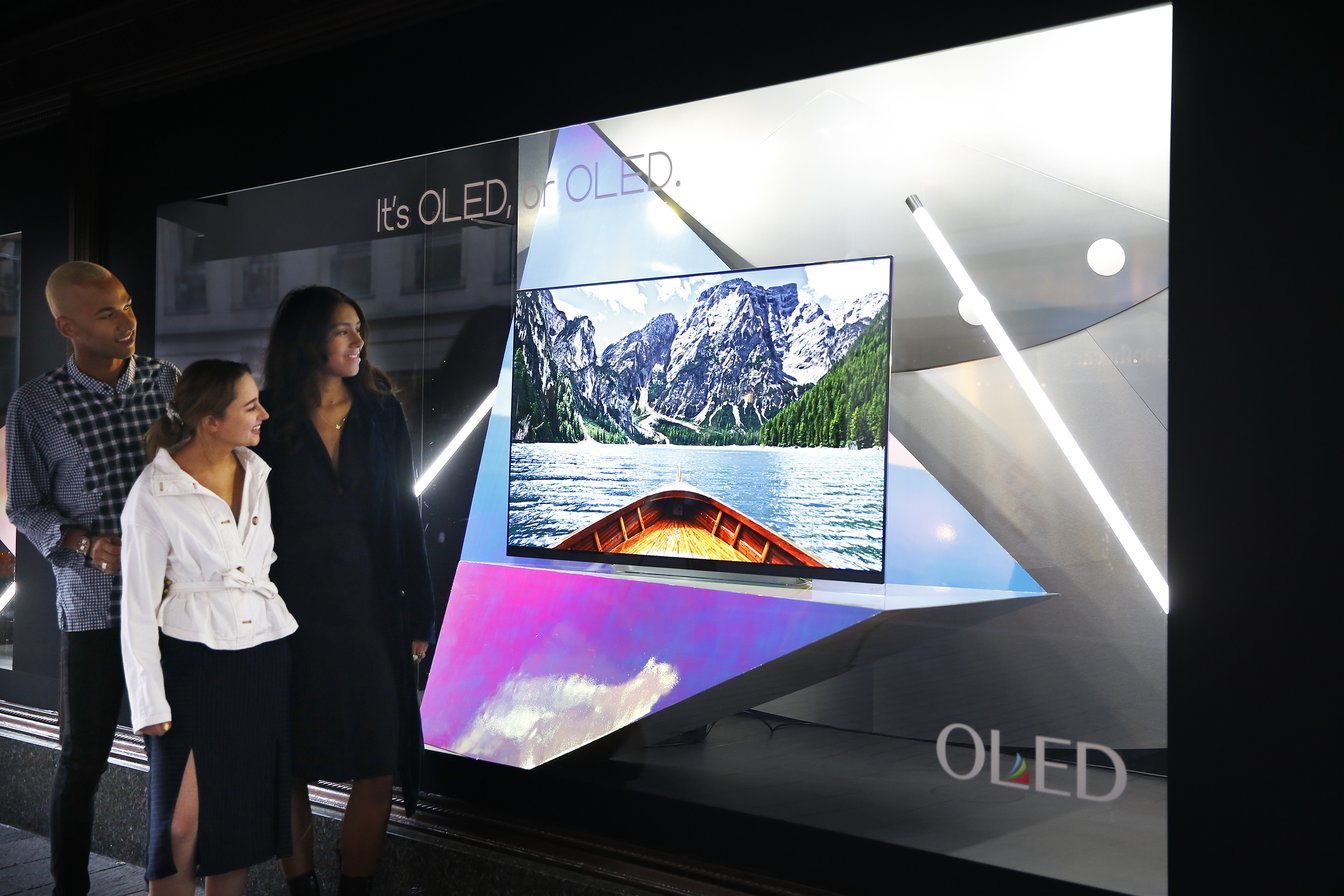 The move is said to be an attempt to expand the reach of OLED technology in Europe, which is an important market for the company as it historically tends to be one of the world's first regions to adopt new technologies. Indeed, Europe already buys the lion's share of the world's OLED TVs, accounting for 51.7% of all global sales in the first quarter of this year, according to data from IHS Markit.
The initiative will see LG Display show off premium OLED TVs from brands including its sister company LG Electronics, plus Panasonic, Philips and Bang & Olufsen, which buy their OLED panels from the Korean firm. The TVs will be on display from July 29th to September 1st in 10 show windows on the first floor of the 170-year old department store, which is known for its luxury products.
In addition to the first floor exhibition, LG Display is also going to install what it calls an "OLED zone" on the fifth floor of Harrods. This special zone will display yet more OLED TVs from a variety of brands in a way that will allow consumers to "experience the products more vividly," the company said. LG Display's marketing message at the zone will emphasise what the company says are the most important characteristics of OLED, namely their authentic emissive colour; a "thinnovative (thin and innovative)" design; "everywhere view", and an "ocular guard," which means the displays are easy on the eyes.
Proof of that last claim comes from TÜV Rheinland, an independent testing organization based in Germany, which recently awarded LG Display's OLED technology an "Eye Comfort Display" certification for its low blue-light emittance.
As part of the promotion, LG Display is also planning to hold a donation campaign in partnership with Harrods. The company said it will donate up to £100,000 to protect children's eye health through a British charity organization, the National Organization for the Prevention of Child Abuse.
"We are proud to partner with Harrods, the world's most recognized luxury department store, and we are delighted that OLED technology has been chosen as the face of its legendary show windows, an unprecedented move. This recognition has brought OLED to the next level and firmly cemented its reputation for superior quality and pioneering innovation," said KJ Kim, Vice President and Head of Global Promotion, LG Display, in a statement.