Hisense Brings Roku TV Platform To The UK
By Mike Wheatley
- 9 September 2019
Roku is planning an assault on Europe starting with the U.K. and it's teaming up with Hisense to do it.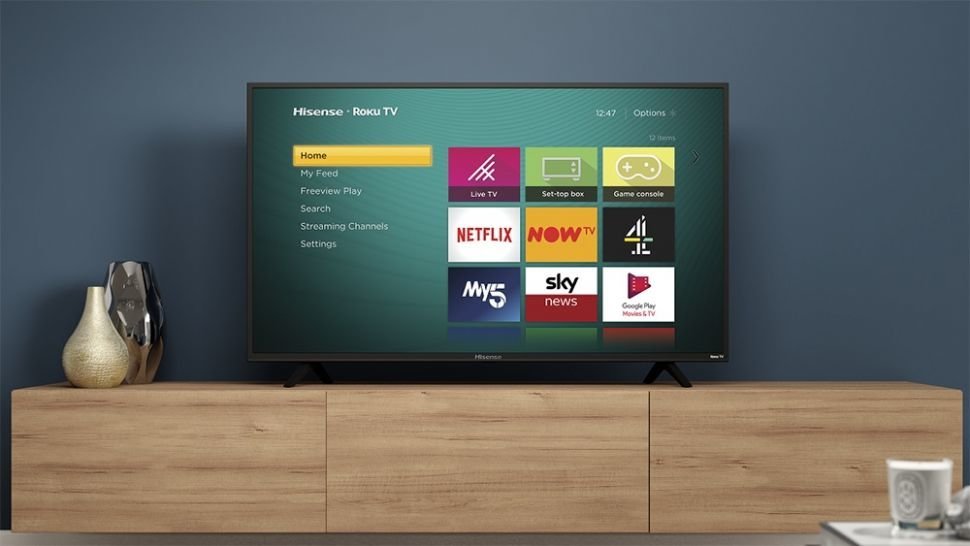 Hisense is already a big partner of Roku's, one of a dozen or so manufacturers that sell televisions in the U.S. running the Roku TV operating system. Now, on its 50th anniversary, Hisense will launch the first Roku TVs in the U.K. before the end of the year.
Roku is one of the biggest TV platforms in the U.S. but its presence in Europe is minuscule. But at IFA 2019, Roku's chief executive officer Anthony Wood said the company is aiming to expand all over the continent, with the U.K. the first market in its sights.
Hisense didn't reveal much about the Roku TVs it's planning, other than to say they'll all be 4K models in a range of sizes up to 65-inches. The company plans to announce further details closer to launch.
"We are pleased to bring the Roku TV licensing program to Europe and look forward to the first Hisense Roku TVs in market this year," Wood said in a press briefing at IFA.
For those unfamiliar with Roku, the platform enables access to a number of popular subscription services including Netflix, Amazon Prime Video and YouTube. It also has its very own, ad supported streaming service, called the Roku Channel.
Roku faces some tough competition in Europe though as it's going up against rivals including Google's Android TV, Apple's tvOS, Samsung's Tizen, and LG's WebOS.
It will also face competition from Amazon, which said at IFA last week that it's expanding its own FireTV platform into Europe, starting with Austria, Germany and the U.K.
Still, Roku is hoping to win over many more TV makers besides Hisense. At IFA, CEO Wood made the prediction that "purpose built operating systems" such as Roku's will likely come out on top, just as they did on smartphones and PCs.
"While consumers love Roku TV's simplicity and advanced features, TV manufacturers benefit from the low cost of manufacturing, a variety of technology options, and support from Roku," Wood said. "The ability to quickly bring to market a leading smart TV experience that is regularly updated by Roku and is packed with entertainment gives TV manufacturers an edge in the competitive TV business."