Freeview Brings its Services to the iPhone with New Mobile App
By Mike Wheatley
- 22 January 2019
Free television service Freeview has launched a new mobile app for iOS devices that allows them to stream live content from some of the UK's biggest broadcasters, including the BBC, Channel 4 and ITV.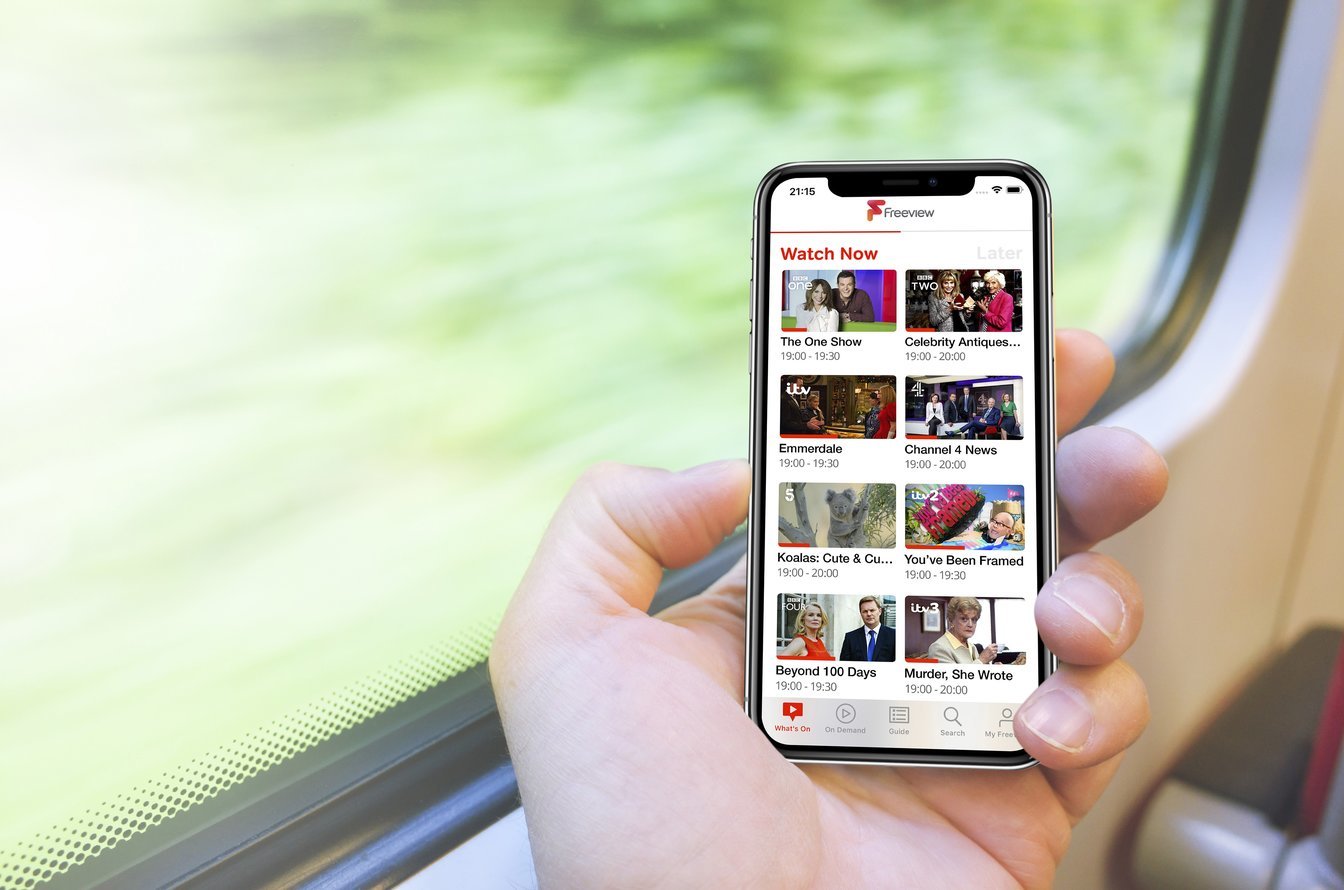 The app, which is set to land on Android devices later in the year, can also show on-demand content from services including BBC iPlayer, ITV Hub, All 4, My5 and UKTV Play, the company said in its announcement. Freeview says it's the only app of its kind that enables viewers to watch content from all of the UK's public service broadcasters on the mobile platform.
Some features of the app include curated, on-demand recommendations, a 15-day TV guide that includes access to the previous seven days worth of content plus a preview of the week ahead, and a search feature to find additional programmes. The app also lets viewers set reminders and favourite TV channels, the company said.
Most of the content available on Freeview's app is already available through each of the broadcasters' own mobile apps. However, Freeview's app is the first to curate it all from one place.
In order to do this, Freeview's app needs to be linked to each of those existing apps. As such, anyone using it will need to install the relevant catch up players for each service on their phones. Luckily, Freeview's app can do this automatically via an integrated download wizard.
Freeview said it will also add more content from non-public service broadcasters in the future.
"Having live content from the BBC, ITV, and Channel 4 is just the starting point," a spokersperson for Freeview told Digital TV Europe. "We definitely want to be able to add more live and catch up content from other channels in the future."
Freeview added that it's also planning to allow the app to communicate with other devices such as set top boxes and smart TVs, which should enable features such as remote recording at a later date.
Freeview's app is available to download from Apple's App Store for free.
"Our viewers will love the freedom that this new offering gives them," said Freeview Marketing Director Owen Jenkinson. "Whether you want to watch Freeview in bed, in the park, or on your way to work, it's all possible now."
Freeview's services have already proven themselves to be extremely popular with UK viewers, with the company recently announcing that sales of its Freeview Play devices in the country have topped five million.