Freeview Play Device Sales Top 5 Million
By Mike Wheatley
- 20 December 2018
Freeview and Digital UK say that sales of their popular Freeview Play devices in the UK have topped five million.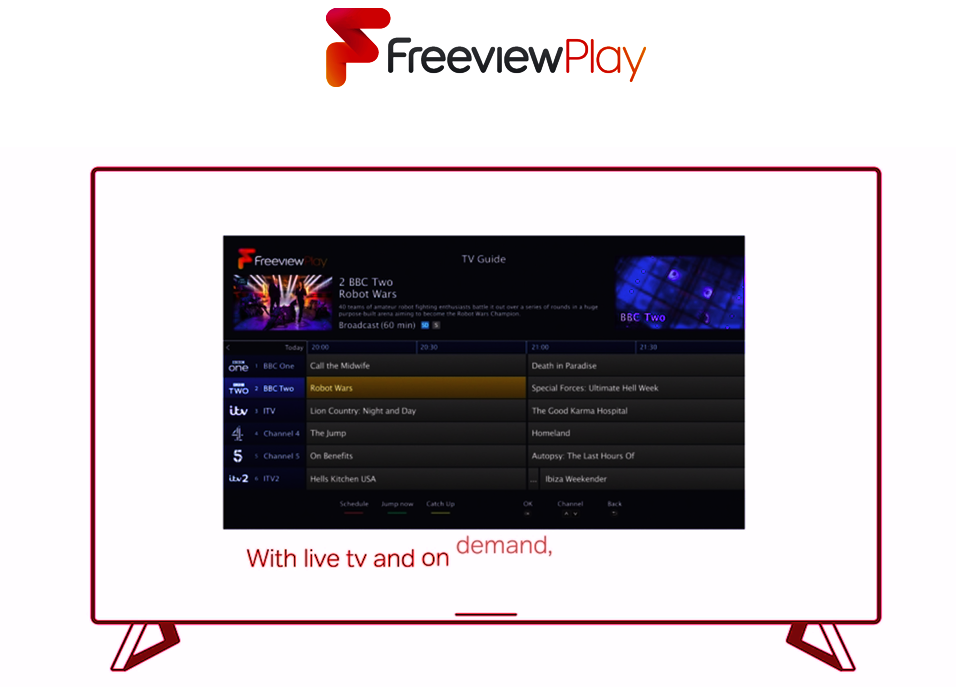 Underlining the popularity of the service, the companies said that over three million of those devices are currently "active users", which means they've been used by their owners to access on-demand content within the previous six months.
Freeview Play is a service that's enabled by a small, set-top-box-like devices sold by companies including Humax and Panasonic that were launched in 2015. It that adds Internet connectivity to Freeview's services and combines catch-up TV from BBC iPlayer, ITV Hub, All 4, My5 and UKTV Play with on-demand and live television. The idea is to give TV viewers an easy way to access on-demand content from all of the above services via a single TV guide, without needing to navigate through separate apps to find it.
Freeview Play is also accessible by compatible TVs from LG, Panasonic, Sony, JVC, Hisense, Hitachi, Bush, Sharp, Toshiba and Philips, where everything is built-in and ready to go out of the box.
Freeview and Digital UK said they're expecting its number of active users to continue growing and will hit four million by the third quarter of 2019. If that holds true, Freeview Play would become the UK's fastest-growing TV platform, the two companies said.
"Three million active users in three years demonstrates that collaboration can work for industry and viewers," said Digital UK Chief Executive Jonathan Thompson in a statement.
The companies noted some developments that may have helped to boost sales of the Freeview Play devices this year. This month for example, Freeview Play became the first service of its kind in the UK to add catch-up and on-demand content from the CBS UK Channel Portfolio. Freeview is also set to launch a new mobile app next month that will provide its catch-up and live TV content to viewers on the go.
"With the launch of our Mobile App, new device and content partners, it's looking like a very promising 2019," Thompson said.