Freeview Adds My5 to Offer Over 20,000 Hours of Free Content
By Mike Wheatley
- 9 July 2019
The UK's Freeview Play service has hit a new milestone, now offering over 20,000 hours of free on-demand content thanks to the addition of new programming from Channel 5's video streaming service My5.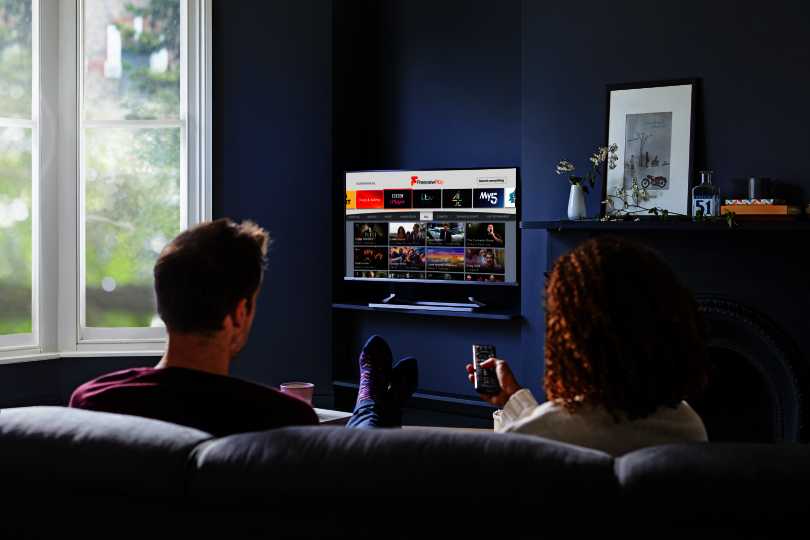 Freeview was already the most popular free streaming platform in the UK even before partnering with My5, offering content from the BBC iPlayer, ITV hub, All 4, UKTV Play, CBS Catchup Channels UK and Horror Bites. The addition of My5 means it now carries content from all of the UK's major free-to-air broadcasters.
The popularity of Freeview Play is reflected in the platform's rapid growth. Since its launch in 2015, more than 7 million Freeview Play devices have been sold in the UK, while the service counts more than 4 million total viewers. Freeview, which allows users to search across the above supported channels or peruse through recommended content, can also be used to access paid services such as Amazon Prime, which itself offers 22,600 hours of programmes and movies.
"To put 20,000 hours in perspective, that's over two years of solidly watching TV, day and night," said Freeview's managing director Owen Jenkinson in a statement. "We're not sure anyone would want to do that, and while we don't advise it, isn't it great to have the option?"
Earlier this year, Freeview rolled out a mobile application for iOS and Android, enabling users to view its content on their mobile devices while they're out and about, helping to extend its reach even further.
Freeview says its growth not only highlights the rising popularity of video streaming in general, but also the trend towards "cord-cutting", in which consumers are increasingly ditching their pay TV packages for free streaming services. Freeview points to recent research that shows 424,000 UK households dropped their paid services in the last year. Moreover, the same research notes how UK viewers are switching to free services such as Freeview faster than any other country in Europe. No doubt, the sheer amount of free content available to UK viewers is helping to drive this trend.
Of course, paid streaming services such as Netflix are also said to be growing at the expense of pay TV channels too, but perhaps not as fast as it would like – after all, Netflix increased its premium subscription price by 20% earlier this year, which suggests that company may find it easier to squeeze more money out of its existing users rather than acquire new ones.