Bang & Olufsen launches 2nd Gen BeoVision Eclipse
By Mike Wheatley
- 4 November 2020
Danish TV and audio equipment maker Bang & Olufsen has announced an upgraded version of its popular Beovision Eclipse OLED television. The new model is based on LG Electronics' 2020 GX OLED TV model and comes with HDMI 2.1 connectivity that enables advanced gaming features for the next-generation PlayStation 5 and Xbox Series X consoles, and the latest webOS platform.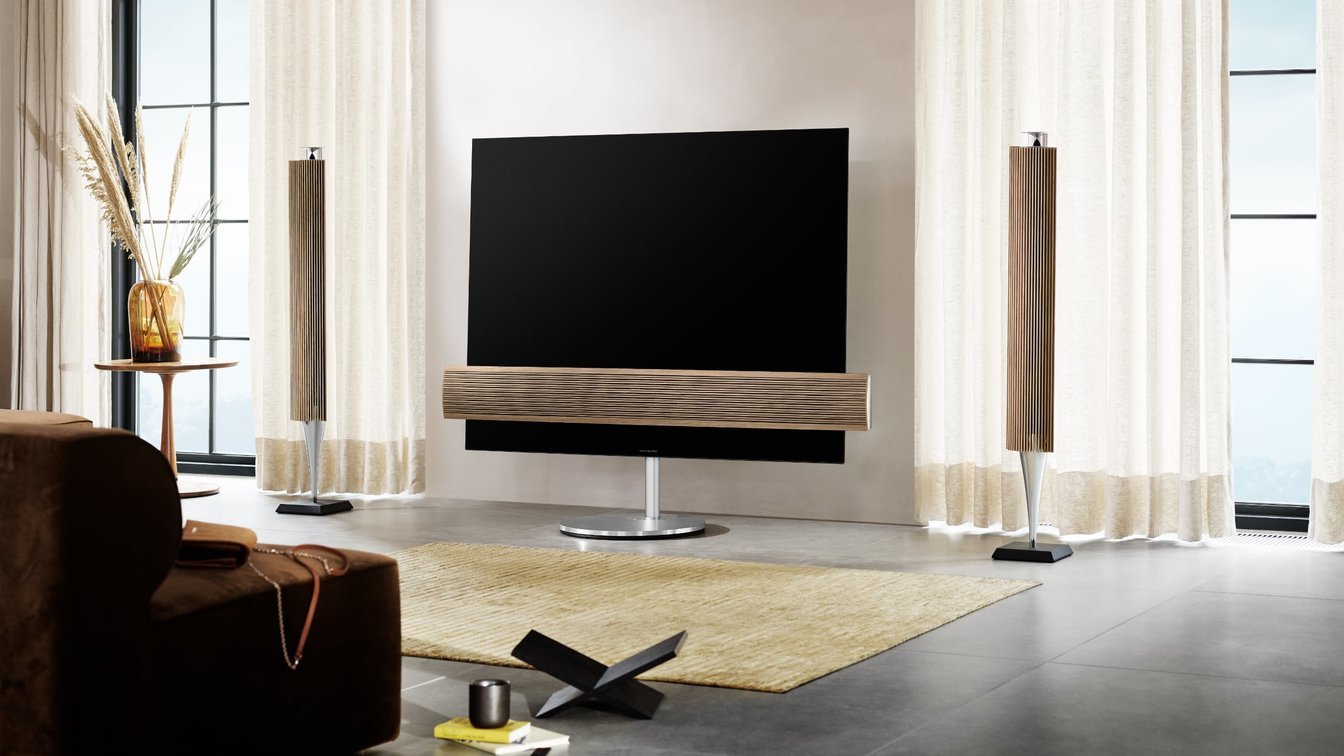 The company launched the original Beovision Eclipse back in 2017 in partnership with LG Electronics. That model was essentially just an enhanced LG C7 OLED TV, with the panel, picture processing technology and operating system all provided by LG, and B&O taking care of the design, acoustics and craftsmanship to produce a more luxurious final product.
FlatPanels HD said the new BeoVision Eclipse 2nd Gen follows the same format as it has once again been produced in partnership with LG, only this time it's based on the new LG GX OLED TV that was launched earlier this year. That does mean some technical improvements though, as the GX is powered by LG's newest Alpha 9-3 video processor, comes with HDMI 2.1 ports and runs the latest webOS 5.0 platform. The HDMI 2.1 connectivity is important because it means the TV supports new features such as 4K streaming at 120 frames per second, Variable Refresh Rate, Auto Low Latency Mode and enhanced Audio Return Channel.
VRR is essential if you want new PS5 and Xbox Series X games to look their best on a TV display. Those consoles' games tend to be rendered at different frame rates depending on how complex the action on-screen is at any moment. This becomes problematic if the TV or monitor cannot adapt its refresh rate to stay in sync with the game, resulting in screen tearing, which is a jarring visual effect that can make some games almost unplayable.
Support for VRR means B&O's new BeoVision Eclipse 2nd Gen can read the changes in frame rate and adapt their refresh rates on the fly to compensate. This eliminates the tearing effect and results in much smoother graphics no matter how intense the gameplay becomes.
As for B&O, it has made far fewer improvements on its side. The new Beovision Eclipse comes with what appears to be much the same soundbar, though it does add support for link systems such as WiSA, which enables the wireless delivery of 24-bit, 48kHz/96kHz digital audio to compatible third-party speakers. The actual body of the TV seems to be more or less the same too, though that's not to say it isn't beautiful
The B&O Beovision Eclipse 2nd Gen becomes the company's third OLED TV, following the launch of its BeoVision Harmony model in 2019. The BeoVision Harmony is a rebranded version of LG's C9 OLED model, with the standout feature being its aesthetics – with the sound system housed in stylish 'wings' that fold out much like a butterfly when the TV is switched on. The company also sells branded accessories including a TV stand, speakers, soundbars and a remote control.
B&O said the Beovision Eclipse 2nd Gen is currently available in 55-inches, priced at around €9,000 (around £8,070). The company is also planning to launch a 65-inch version later.
Here's a closer look at the original BeoVision Eclipse: