New WiSA SoundSend box sends wireless audio from any Smart TV
By Mike Wheatley
- 8 October 2020
The Wireless Speaker and Audio Association announced this week its new SoundSend box that makes it possible for televisions to transmit audio wirelessly to compatible speakers sold by companies including Bang & Olufsen, Harman Kardon, Klipsch and other top brands.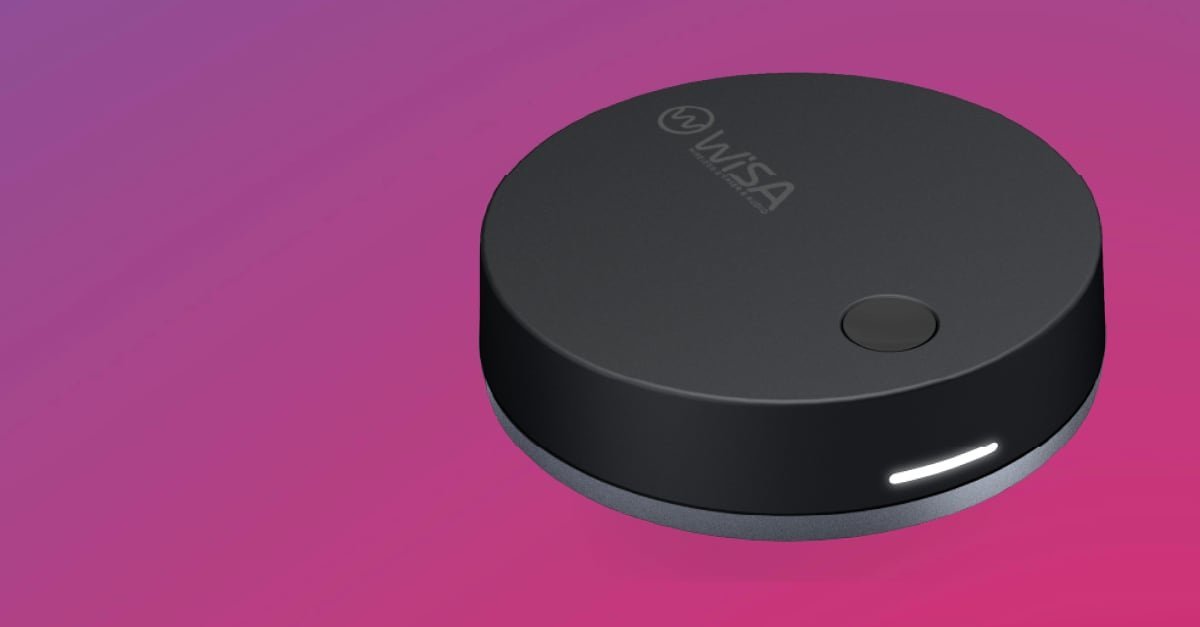 WiSA is an industry organisation that has developed a specification for hardware and software that enables the wireless delivery of 24-bit, 48kHz/96kHz digital audio with support for up to 8 channels, including Dolby Atmos and DTS:X.
The WiSA standard was first announced way back during the 2013 Consumer Electronic Show show, but the technology has taken its time to reach the masses. In recent years though, TV brands including LG Electronics and TCL have announced support for WiSA, which means some of their TVs, when connected to a USB dongle, can transmit audio wirelessly to WiSA-compatible surround speakers.
The new WiSA SoundSend box receives audio from any TV via HDMI ARC of the optical port, though the latter option has limitations. The audio can then be passed wirelessly to third-party speakers.
The WiSA standard is supported by speakers from Bang & Olufsen, Harman, Klipsch, Savant, Dynaudio, and Enclave Audio. A full list of supported products is available here on WiSA's website.
One advantage of WiSA is that it runs on its own dedicated frequency band, so Wi-Fi is not required to set it up.
"My Zone, one of SoundSend's features, perfects the system by easily calibrating each speaker to the listener's location to create a sweet spot for the best possible entertainment experience," WiSA said in a statement. "The WiSA SoundSend brings true cinema sound to any home, making immersive audio available for everyone with a smart TV."
WiSA is rivaled by proprietary wireless protocols such as Apple's AirPlay, which supports audio from Apple TV and other devices, and DTS Play-Fi, which currently only works with Philips smart TVs.
WiSA said its SoundSend box will go on sale in November priced at $179 (around £138).