BOE to enter OLED TV market with 95-inch 8K display panel
By Mike Wheatley
- 1 June 2022
LG Display is facing the prospect of having another competitor attempt to muscle in on its dominance of the OLED TV display market.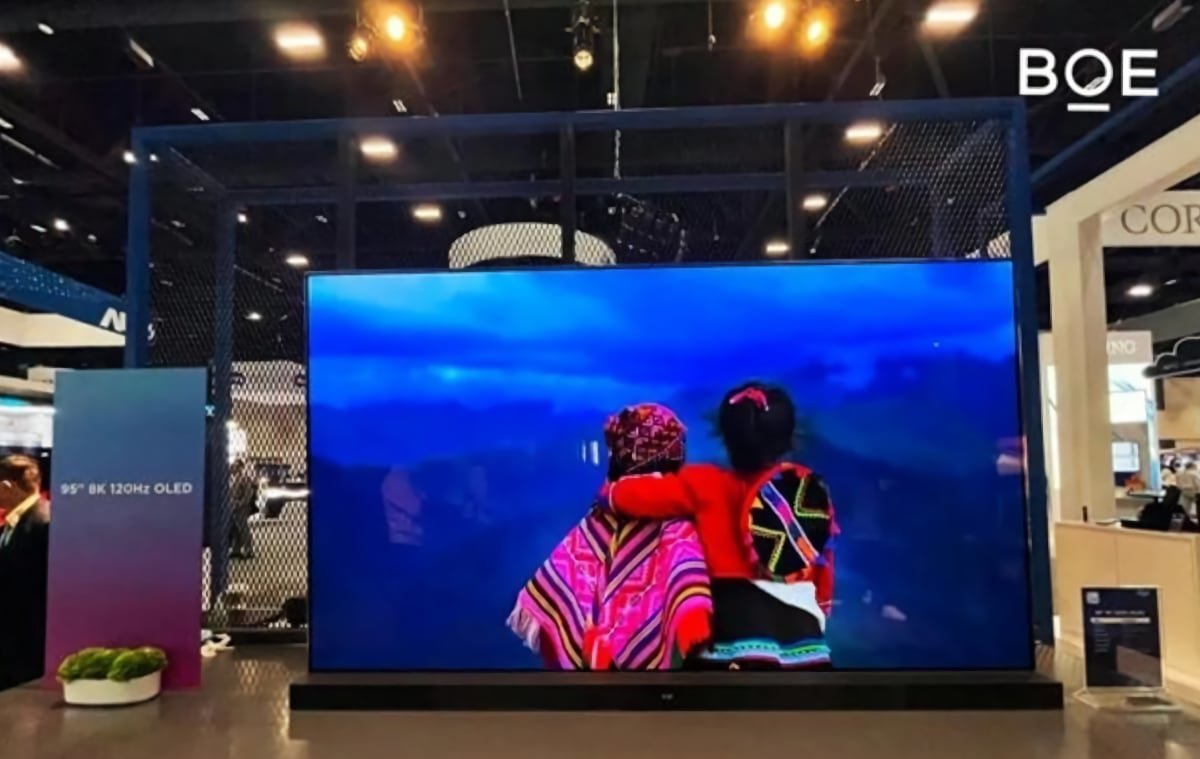 A report by the market research firm DSCC conclusively states that China's BOE is about to enter the market, commercializing a massive 95-inch White OLED (WOLED) panel that will be offered to various TV brands.
The display was apparently showcased at the SID Display Week event last month, alongside a prototype of the company's first 8K resolution "True QLED" display.
In its report, an unnamed DSCC analyst said that while he had heard rumors of the news during Display Week, he did not believe them at the time. However, DSCC's sources in China have now apparently confirmed BOE's intention to commercialize what would be its first large-sized OLED panel.
BOE's OLED panel is said to be an 8K resolution display that can hit a maximum 800 nits peak brightness and 150 nits fullscreen brightness. It boasts a 120Hz refresh rate and 99% coverage of the DCI-P3 colour gamut - all similar specifications to LG Display's WOLED panels.
DSCC's report states that BOE will manufacture the panel at its B5 WOLED R&D line, which apparently only has limited capacity. However, the report says that because initial volumes are likely to be quite low, that R&D capacity should be enough to meet the demand. "Our source indicated that BOE's yield on the product is 'not that bad'," DSCC added.
While it may seem somewhat ludicrous for BOE to kick off its first foray into OLED with such an incredibly large panel, it's worth pointing out that consumers are showing a growing desire for bigger screen sizes. Moreover, LG Electronics is set to launch a larger 97-inch 4K LG G2 OLED later this year, which carries a price tag of 25,000 euros.
BOE's entrance into the OLED market will therefore place more pressure on LG Display, which has already had to come to terms with the renowned competition from arch-rival Samsung Display, which launched its first QD-OLED displays earlier this year.