BOE unveils world's first 8K resolution "true QLED" TV
By Mike Wheatley
- 20 May 2022
Chinese display making giant BOE has shown off what it says is the world's first "true QLED" display with 8K resolution at SID Display Week 2022.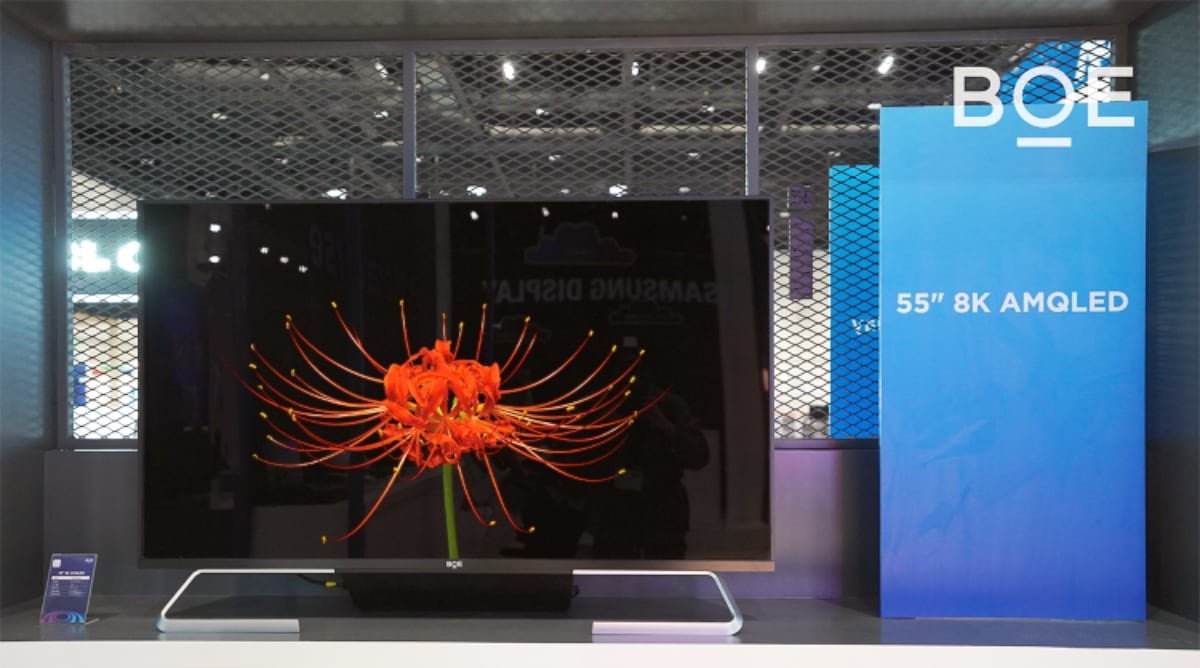 It explained that the 55-inch display was manufactured using the inkjet printing technique and relies on "electroluminescent quantum dot technology, combining with the oxide TFT driving and inkjet printing process for all functional layers (except cathode), which made it the real 'active self-emitting quantum dot display',"
In other words, the display is a genuine QLED TV, as opposed to models such as Samsung Electronics' Neo QLED TVs, where the "QLED" is actually just a marketing term. Those TVs are in fact just LCD TVs combined with a quantum dot film that sits between the LED backlight and the LCD panel.
In contrast, BOE's TV is an active matrix quantum dot light-emitting diode, or AMQLED, display. It's self-emissive, with the electroluminescent quantum dots acting as individual pixels. It's an entirely new technology that was first showcased in 4K format two years ago, but at present there are no "true QLED" TVs available commercially.
The company reckons that because AMQLED doesn't require a backlight, and because the quantum dots are laminated by injected current, the display offers a wider colour gamut and has a longer lifespan than traditional QLED TVs. The TV, it proclaims, is therefore the future direction of quantum dot display technology.
BOE explained that the AMQLED technology is still under development, but has attracted "R&D attention" from both academia and some of the "major players" in the display industry.
In future then, we could perhaps, one day, see AMQLED arrive as a serious competitor to existing technologies such as OLED and MicroLED.