Philips launches its first 4K Mini-LED gaming TVs
By Mike Wheatley
- 28 July 2021
Philips has announced the European launch of its first ever Mini-LED gaming TVs that come equipped with HDMI 2.1 ports to support features like 4K at 120 frames per second.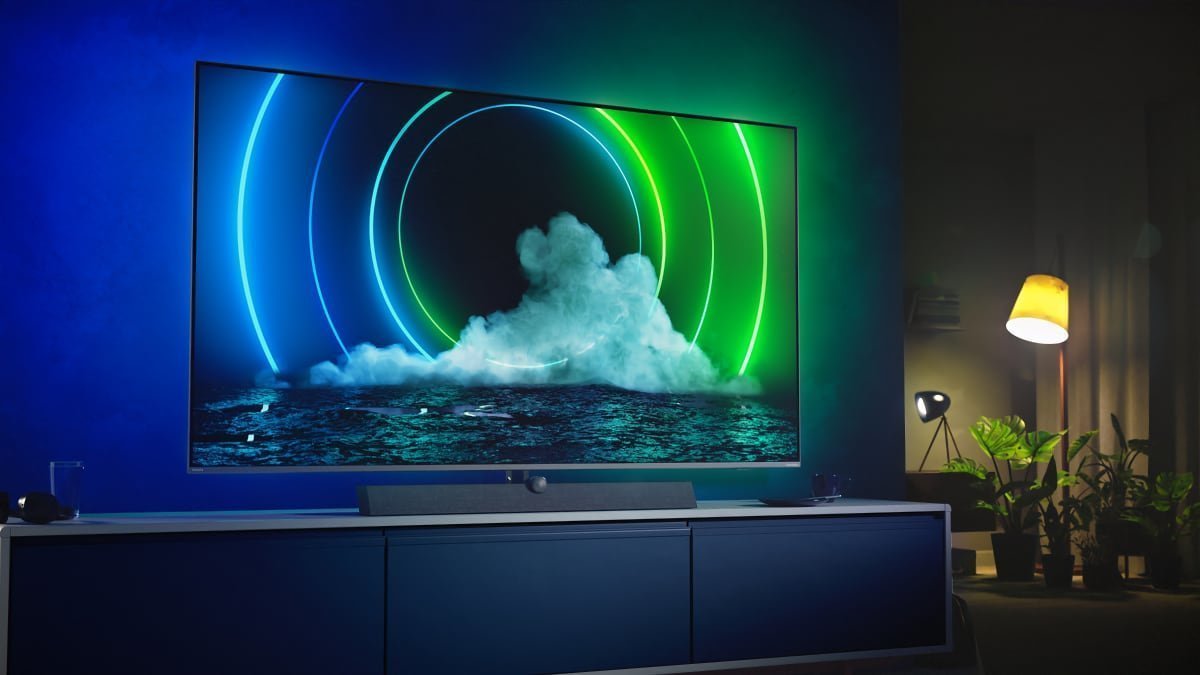 The new Philip 9636 (pictured) and 9506 Mini-LED TVs are part of the company's premium 4K LCD TV lineup for this year, and sit above a range of more affordable offerings.
We first saw the Philips Mini-LED TVs, the first its ever built, at the Consumer Electronics Show in January, so it's been a fair old wait for them to arrive. But it may well have been worth it for anyone looking for a competitively priced TV that can get the very best out of their PlayStation 5 or Xbox Series X consoles.
Full pricing details have not yet been published, but a report in FlatPanels HD suggests the 75-inch 9506 Mini-LED TV will go on sale for around £2,599, with its 65-inch cousin carrying a friendlier £2,099 price tag. Prices for the Philips 9636 are not yet available.
Feature-wise, the two Android-powered Mini-LED TVs appear to be more or less the same, with the only real difference being the Philips 9636's built-in Bowers & Wilkins soundbar. The Philips 9506 comes with more traditional built-in speakers.
Mini-LED is the main allure though. The new display tech uses miniaturised LEDs that mean it's possible to squeeze thousands more onto the screen. The result is much more precise local dimming and brightness control, which means more vivid colours and generally sharper images overall. The TVs have approximately 1,000 local dimming zones, Philips said.
The HDMI 2.1 ports meanwhile allow for advanced gaming features such as 4K at 120Hz, variable refresh rates and auto low-latency mode that promise to enable slicker graphics without any judder or tear during fast-paced games. The HDMI 2.1 ports also support enhanced Audio Return Channel that improves audio quality, Philips said.
Other features include four-sided Ambilight, which surrounds the TV with colourful, mood-altering lights, support for both Dolby Vision and HDR10+, as well as the new HDR10+ Adaptive capability that combines ambient light information with HDR10+ to further optimise screen brightness scene-by-scene. Google Assistant is built-in, and the TVs are also compatible with DTS Play-Fi multi-room.
Moving on, the Philips 9206 and 8506 Performance Series DLED TVs look to be a couple of fairly high-end direct lit LCD TVs that might be an interesting option for people with lower budgets. Those models are available in a much wider selection of sizes, with 43-, 50-, 58-, 65-, 70- and 75-inch options to choose from. The Philips 9206, which costs £1,199 for the 55-inch version, is the only one to carry HDMI 2.1 ports though.
Both are said to run Android TV 10, as the Mini-LED models do, with 9206 offering 4-sided Ambilight, whereas the 8506 comes with three-sided Ambilight. Support for Dolby Vision and HDR10+ is also present.
More affordable sets exist in the new Philips 7906, which is a 4K edge lit Android TV with three-sided Ambilight, and the Philips 7506, which is a direct lit model that runs the company's own Saphi OS rather than Android. Both models are said to support Dolby Vision.
Philips said the new Mini-LED and LCD TVs will go on sale between now and September.