Funai To Launch Philips 804 Series OLED TV In USA
By Mike Wheatley
- 14 January 2020
Unlike here in Europe, American consumers have a fairly limited choice when it comes to OLED TVs, with LG Electronics and Sony the only notable brands to sell such models in that country. However, the U.S. OLED TV market is likely to get more competitive with brands including Vizio, Hisense, Konka and now, Philips, all set to debut their first models in the country later this year.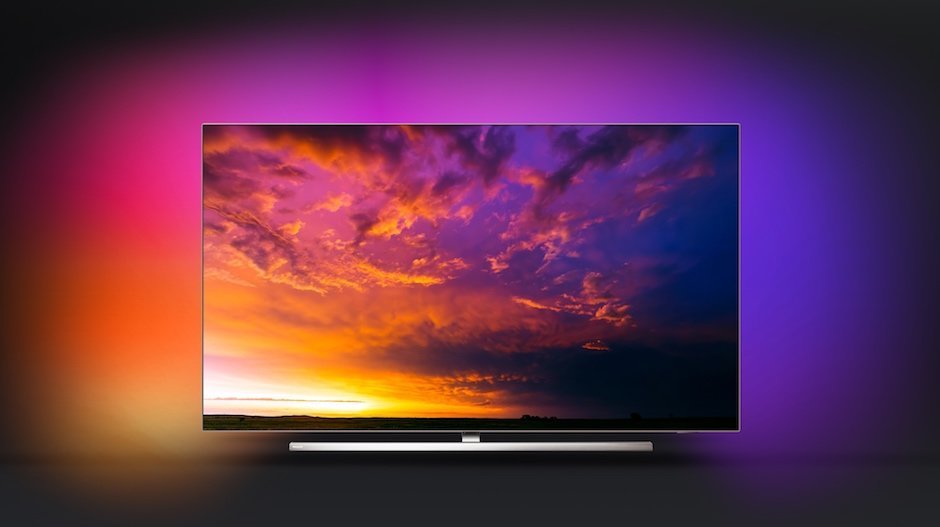 For Philips, it won't be a new model per se, but rather its excellent 804 Series OLED TV, which is set to go on sale sometime in 2020, Funai, the company that licenses the Philips brand in the U.S., has announced.
This is great news for U.S. consumers for two reasons. First, they have another established brand to choose from rather than a cheap and cheerful Chinese model. Second, and most importantly, the Philips 804 Series OLED has a few features that help set it apart from LG's and Sony's OLED TVs.
These include the Philips' Ambilight technology, which uses strings of LEDs mounted on three sides at the back of the TV to bounce an infinite array of colours onto the wall behind it. The colours can be chosen to match the content on-screen, which gives the effect of enlarging that image. The Ambilight can also be set to a neutral white colour for those who're looking for a more professional bias lighting effect.
Philips' 804 OLED is also notable for its support for all major High Dynamic Range formats, including Dolby Vision, HDR10 and HDR10+. In comparison neither LG nor Sony supports all three.
Other advantages include built-in microphones for use with voice features such as Google Assistant, and a unique double-sided remote control that has a full QWERTY keyboard on the back.
Funai hasn't said exactly when it intends to release the Philips 804 Series OLED TV in the U.S., nor has it mentioned any prices, but it does look as though it will be more affordable than LG's and Sony's models.
"With these Philips TVs, Funai is really taking OLED image technology, design flair, and connectivity integration to the next level — and all at an affordable new price point," said Peter Swinkels, director of product planning for Funai.