Konka Shows Off First OLED TV At CES 2020
By Mike Wheatley
- 6 January 2020
Chinese brand Konka said at the Consumer Electronics Show in Las Vegas that it's going to attempt to "conquer" the U.S. market following its re-entry there with a new batch of LCD TVs and its first ever OLED model.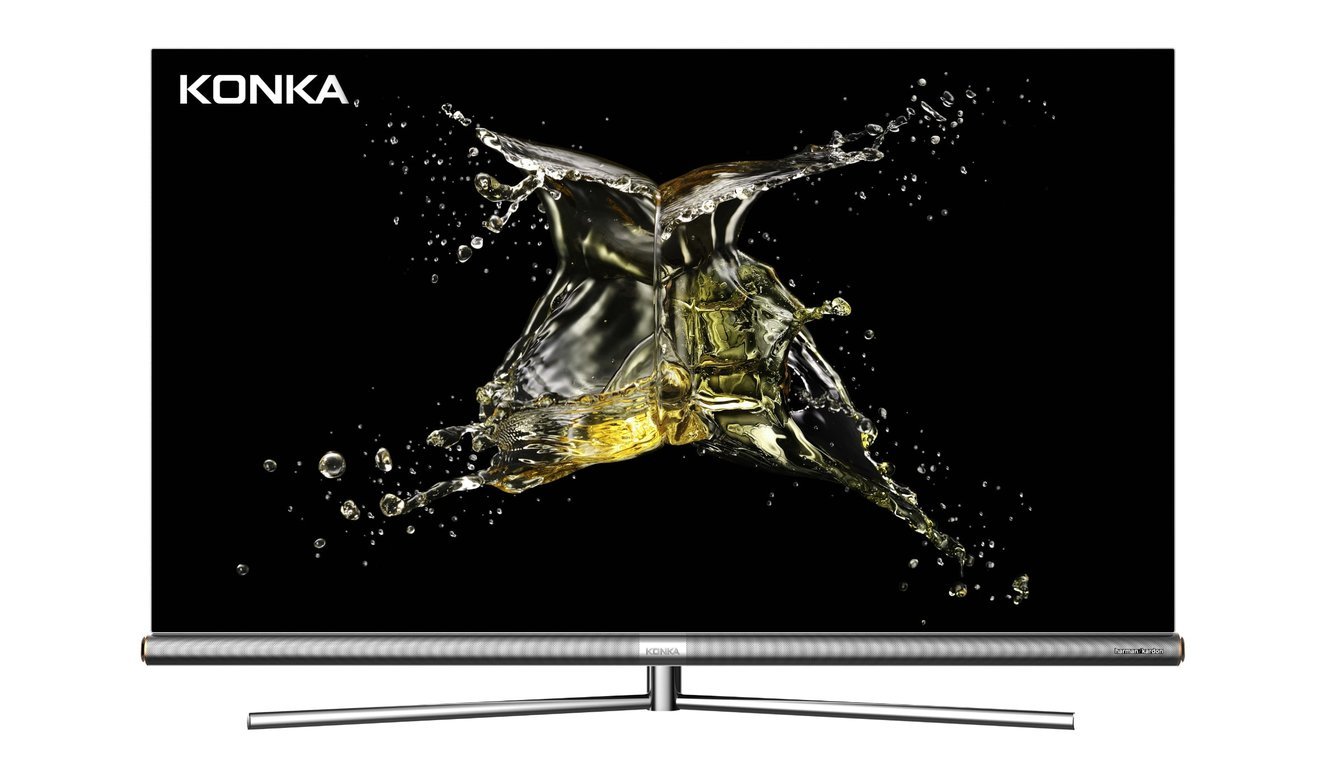 Like most Chinese brands, Konka has big ambitions to expand outside of its home nation, and North America is the first target in its cross-hairs.
"We are very excited to launch three key display technologies, all offering unique consumer advantages and high value," Scott Ramirez, Konka North America's senior vice president of sales and marketing, said in a statement to FlatPanelsHD. "In keeping with Konka's mission to provide the best possible combination of quality, technology and value, Konka is providing an incredible line-up of smart TV products that are also a smart choice for both retailers and consumers."
Konka's three new LCD TV ranges include the H3 Series and U5 Series LCD TVs, and the Q7 Series QLED TV. Available in 4K resolution, the entry level H3 Series is offered in 32-inch and 40-inch sizes and runs the Android TV platform. The mid-range U5 Series meanwhile is available in 43, 50, 55, 65 and 75-inch sizes. The Q7 QLED TV comes in 50, 55, 65 and 75-inch sizes, Konka said.
More interesting is Konka's X11 Series OLED TV, available in 55 and 65-inch sizes, which the company says offers an "unmatched combination of quality and value". The introduction of the Konka OLED TV is great news for consumers in the U.S., who have had far fewer OLED TVs to choose from than their counterparts in Europe, where OLED TVs from Panasonic, Philips, Loewe, B&O and others are available. Konka isn't alone in launching its first OLED TVs in the U.S. - another brand, Vizio, has just done the same, and both companies are likely to sell their TVs at lower price points in an effort to entice buyers. Of course, neither company has mentioned prices just yet.
Konka's OLED panel has most likely been sourced from LG Display. The company said the X11 Series TVs offer 4K resolution, a built in soundbar, and feature a "ZeroBezel Ultra Design", and will go on sale in the spring.
Konka also exhibited at CES a prototype 88-inch 8K OLED TV, as well as two 8K MicroLED walls at 118 inches and 236 inches, respectively.