Freeview Play is coming to new Amazon Fire TV Edition TVs
By Mike Wheatley
- 12 October 2020
Freeview Play is getting another outlet with the service set to launch on select Fire TVs sold by Amazon.com.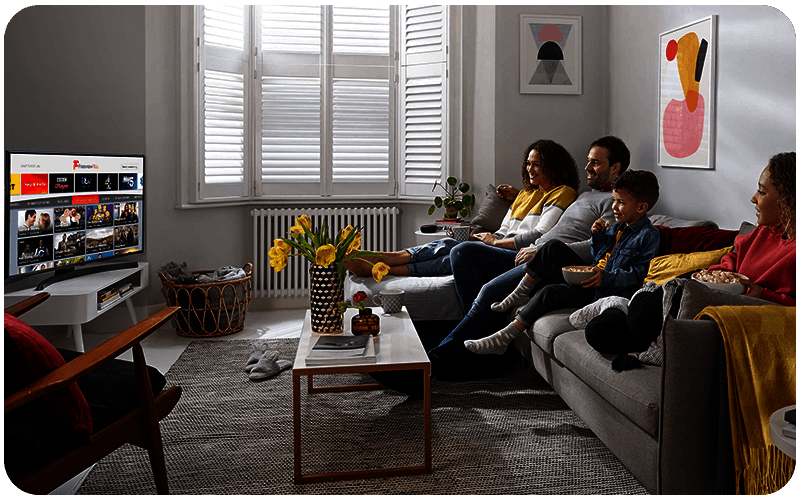 The agreement between Digital UK, which operates Freeview Play, and Amazon, will see the service launch on new Fire TV Edition TVs sold by Toshiba and Insignia that are set to go on sale later this year, the companies said.
Freeview Play is a rebranding of the old "Freeview" service that was delivered via set top boxes in the U.K. It's a fast-growing, subscription-free platform that's watched in more than 17 million homes in the country. It provides free access to streaming services including BBC iPlayer, ITV Hub, All 4, My5, UKTV Play, CBS Catchup Channels UK and Horror Bites, allowing viewers to watch any of their supported content at the click of a button.
Altogether, Freeview Play boasts more than 20,000 hours of on-demand TV content, including over 750 box sets. In addition, the service is a great choice for music lovers. With Freeview Play's recent addition of the BBC Sounds app, users now have thousands of hours of podcasts and music mixes created by experts, artists and special guests to listen to, as well as more than 50 BBC radio stations.
"Public-service television has certainly proved its worth to viewers during the past year with trusted news, extraordinary drama and entertainment," said Jonathan Thompson, CEO of Digital UK. "We are delighted that with Freeview Play, Fire TV Edition customers will have access to all of that, when they want and for free."
Digital UK said the new Amazon Fire TV Edition models will come with a remote control that features a dedicated Freeview Play button. Simply click that button and the Freeview Play app will immediately fire up, and then users will be able to watch thousands of hours of free content, in genres ranging from comedy and drama to sports and kids TV.
"I'm excited that our customers will be able to choose how they discover content from some of the top providers in the UK," said Head of Fire TV Europe Emma Gilmartin. "Freeview Play brings together the best of live and on-demand TV from UK broadcasters, and we are thrilled that our customers will be able to access it on selected Fire TV Edition TVs."
Earlier this year Freeview Play was added to select Android TV from Philips, Sharp and TCL.