WiFi 7 will be 'true Ethernet replacement' with 40Gbps speeds, MediaTek claims
By Mike Wheatley
- 25 January 2022
MediaTek says the next-generation WiFi 7 standard will be a "true Ethernet replacement", capable of reaching speeds of 40 gigabytes per second when the first products hit the market in 2023 or 2024.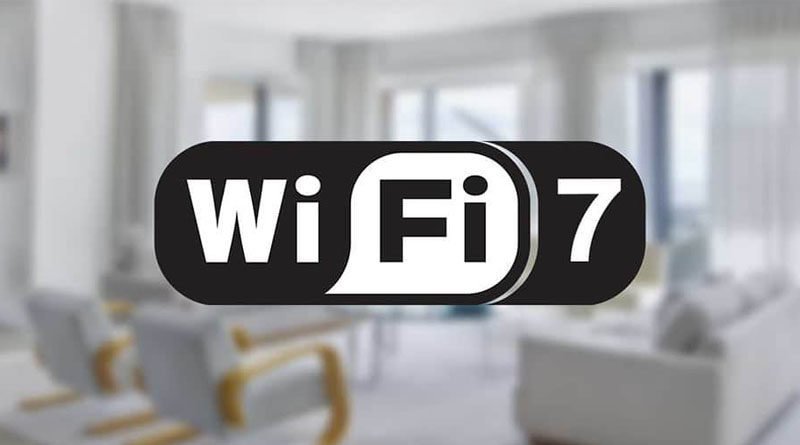 WiFi 7, also known as IEEE 802.11be, is the next-generation of the WiFi standard after WiFi 6 or WiFi 6E. The Wi-Fi Alliance says it will be backwards compatible and work fine with all devices using the 2.4GHz, 5GHz and 6GHz bands, supporting "at least 30 Gbps of maximum throughput, depending on the device. Meanwhile the IEEE association reckons it will enable data rates of up to 40 Gbps, while Intel claims the true limit will be 46 Gbps.
"Wi-Fi 7 focuses on physical (PHY) and medium access control (MAC) improvements capable of supporting a maximum throughput of at least 30 Gbps to increase performance, enable Wi-Fi innovations, and expand use cases," the Wi-Fi Alliance said in an update provided to FlatPanels HD. "Additional Wi-Fi 7 enhancements will support reduced latency and jitter for time sensitive networking applications including AR/VR, 4K and 8K video streaming, automotive, cloud computing, gaming and video applications."
Reduced latency is apparently achieved using new Multi-Link Operation technology and will enable greater stability for cloud gaming, among other uses. The MLO tech can also increase the reliability of 4K and 8K video streams and enable augmented reality and virtual reality wirelessly, the Wi-Fi Alliance said. MLO works by aggregating multiple channels on different frequency bands to provide continual data slow even if the network is congested or facing interference. The Wi-Fi Alliance said this ensures real-time throughput will be constant and sustained at all times.
Low latency of under 5 milliseconds should be achievable, the IEEE added, though the exact number may depend on user's home networks. One problem is that cloud gaming, for example, will still have to traverse the public internet, which could add around 100ms of latency.
In a world-first demonstration this week, the semiconductor firm MediaTek showed how WiFi 7 can deliver 2.4-times faster speeds than WiFi 6, at up to 9.6 Gbps, using the same number of antennas.
"The rollout of Wi-Fi 7 will mark the first time that Wi-Fi can be a true wireline/Ethernet replacement for super high-bandwidth applications," said Alan Hsu, CVP and GM of Intelligent Connectivity at MediaTek. "MediaTek's Wi-Fi 7 technology will be the backbone of home, office and industrial networks and provide seamless connectivity for everything from multi-player AR/VR applications to cloud gaming and 4K calls to 8K streaming and beyond."
MediaTek has been one of the major players in the development of the WiFi 7 standard and has promised to be one of its first adopters. That's noteworthy because MediaTek's processors power more than two billion TVs worldwide, including some of the top sets sold by the likes of Samsung Electronics, Sony, Panasonic, Philips and Xiaomi. Its chips also support a range of streaming devices, including some sold by Amazon and Roku.
The chipmaker has yet to announce its first WiFi 7 chip, however. Its current most advanced chip will find its way into some 8K TVs this year and will support WiFi 6E. While the company didn't comment specifically on its TV plans, it said the first products with WiFi 7 will ship in 2023, though most consumers probably won't see them until 2024.
A new router and also a supported TV will be required to benefit from WiFi 7's faster throughput and lower latency.