Vizio enables AMD FreeSync on its 2021 M-Series & P-Series Quantum TVs
By Mike Wheatley
- 29 October 2020
Vizio has some great news for video games enthusiasts who're looking for an affordable TV that can get the very best performance out of the next-generation PlayStation 5 and Xbox Series X consoles that are coming out soon.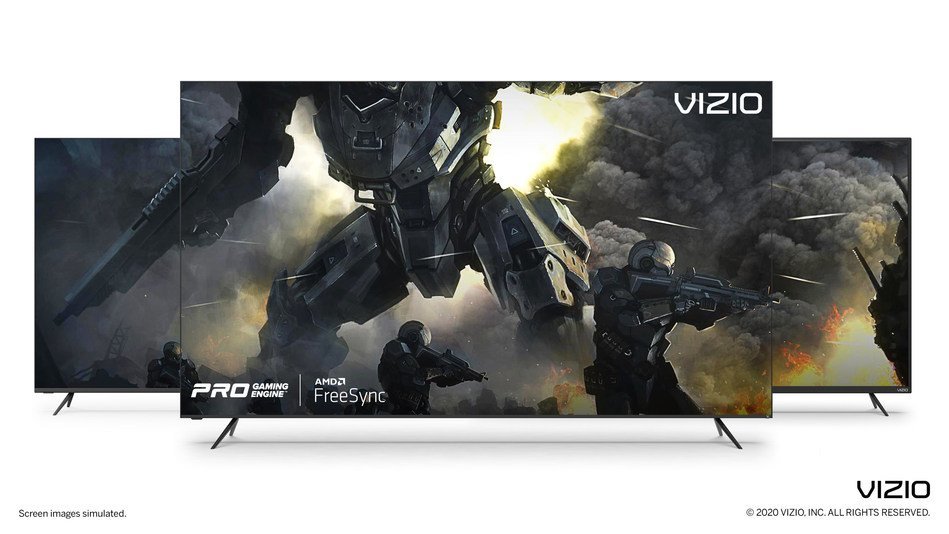 It's just announced a firmware update for the ProGaming Engine on its 2021 Quantum LCD TV models that will ensure compatibility with AMD's FreeSync variable refresh rate implementation that will deliver a much smoother and more vivid graphics performance.
The PS5 and Xbox Series X both use graphics cards made by AMD, and so having a TV with FreeSync compatibility is an absolute must for anyone who wants the very best experience.
"Today's games are more demanding than ever, and so are today's gamers," said Vizio Chief Technology Officer Bill Baxter in a statement. "We worked side by side with AMD to ensure AMD FreeSync technology would be available on our 2021 Collection, in turn giving our users a smooth, high refresh rate gaming experience."
Vizio said its flagship P-Series Quantum X model, the P-Series Quantum and the M-Series Quantum TVs will all be getting the FreeSync update.
VRR is an essential ingredient that helps modern games look their very best on a TV display. It's important because the most graphically demanding games tend to be rendered at different frame rates depending on how complex the action on-screen is at any moment. This becomes problematic if the TV or monitor cannot adapt its refresh rate to stay in sync with the game. It results in screen tearing, which is a jarring visual effect that can make some games almost unplayable.
TVs and monitors that are equipped with FreeSync, or Nvidia's alternative G-Sync, can read the changes in frame rate and adapt their refresh rates on the fly to compensate. This therefore eliminates the tearing effect and results in much smoother graphics no matter how intense the gameplay becomes.
In addition to FreeSync, the update also delivers some more general picture performance improvements for the LCD TVs, enabling up to 120Hz at 4K resolution and improved judder reduction, Vizio said.
It's worth mentioning that the update to Vizio's TVs varies depending on the exact model. The lower-end M-Series Quantum gets the basic AMD FreeSync, which lowers latency and flicker and eliminates screen tearing, whereas the P-Series Quantum and Quantum X will both get AMD FreeSync Premium, which also provides 120Hz at full HD resolution and low frame rate compensation, so the graphics should look a bit better on those more expensive models.
Here's the full details of what the update brings: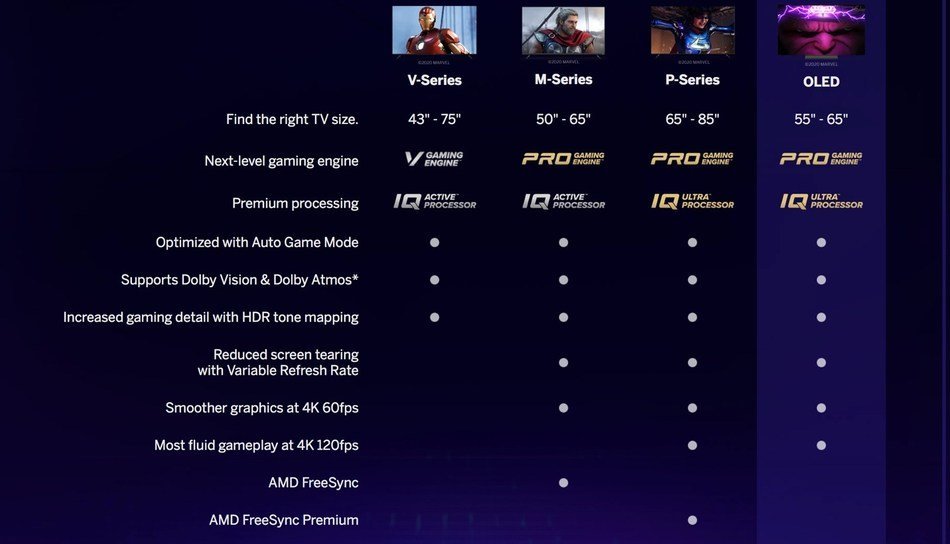 The update means the Vizio P-Series Quantum X, P-Series Quantum and M-Series Quantum are now some of the most affordable TVs currently on sale that boast AMD FreeSync technology, so they may well appeal to gamers who have all but exhausted their entertainment budgets on buying a new PS5 or Xbox.
"With highly anticipated game console releases from Microsoft and Sony around the corner, consumers are looking for a commitment to high-end gaming performance on the big screen that matches their own passion," Vizio's Baxter said. "Vizio's 2021 lineup delivers on that commitment and then some with best-in-class 4K Quantum Color picture performance and industry-leading peak brightness."