Toshiba brings 4K HDR to budget buyers with its UL20 series TVs
By Mike Wheatley
- 10 July 2020
Toshiba is appealing to budget buyers with its latest 4K resolution UL20 range of TVs, which are now available to buy in the U.K. at Amazon, Currys and other retailers.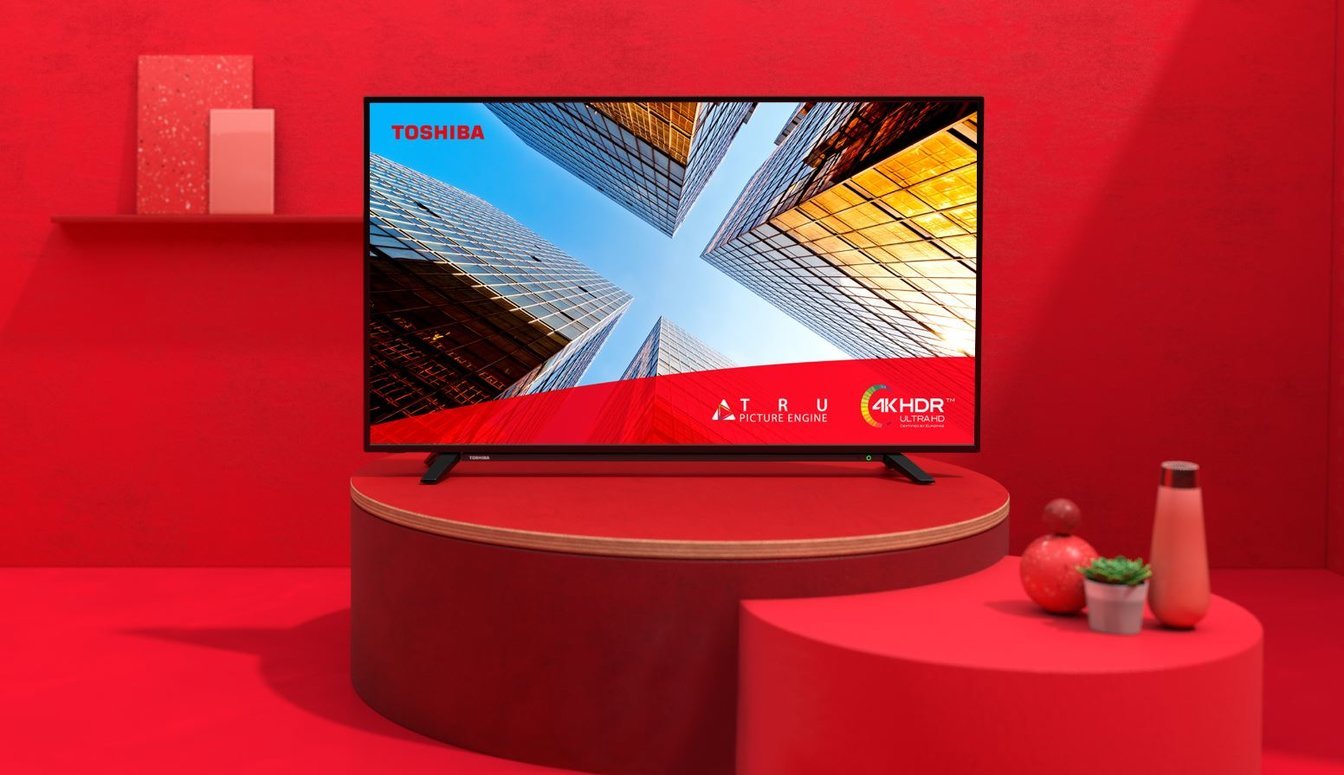 The series includes a total of five models, with the smallest 43-inch version costing available for the super cheap price of just £299. There's also a 50-inch version that costs £329, a 55-inch model priced at £379, a 58-inch one retailing for £399, and finally, the largest 65-inch model that costs £549.
The Toshiba UL20 series supports 4K resolution and High Dynamic Range formats such as HDR10, Hybrid Log Gamma and Dolby Vision.
The TVs are powered by Toshiba's TRU Picture Engine, which throws in TRU Flow smooth motion, TRU Micro Dimming and TRU Resolution processing technologies to enhance motion handling, contrast ratios and upscale HD and SD content to 4K. They also support Dolby Audio processing, which isn't quite the same as Dolby Atmos, but still delivers an "enhanced" and "more powerful" sound experience, the company said.
As for the software, the Toshiba UL20 series runs Toshiba's Linux-based operating system that integrates the Freeview Play service to provide access to all of the most popular U.K. catch up and TV-on-demand apps, including BBC iPlayer, ITV Hub, All 4, UKTV Play, CBS Catchup Channels UK and Horror Bites. There are also more than 85 live channels accessible via Freeview. In addition, the TV also comes with Netflix, Amazon Prime Video and YouTube built-in, so there's plenty of content to watch.
Other features include support for Amazon Alexa and Google Assistant, so viewers can control the TV with their voice using an external device, if they so desire.
Toshiba's UL20 series is entering a packed playing field, with numerous budget 4K TV options available these days. Competitors include TCL's latest Android TVs, and also Hisense's range of 4K Roku TVs.
"The new UL20 offers big screen 4K HDR moments for everyone," said Bart Kuijten, commercial direct at Toshiba U.K. "The new models are packed with technology to enhance the viewing experience; smooth picture quality for high-speed sport action, the latest 4K with brighter colours and darker blacks, or enhanced sound when watching a Hollywood action blockbuster."