Toshiba Announces Affordable L7 & L5 Series 4K TVs
By Mike Wheatley
- 29 July 2019
Toshiba has announced a few new 4K televisions that are going on sale today at very tempting prices.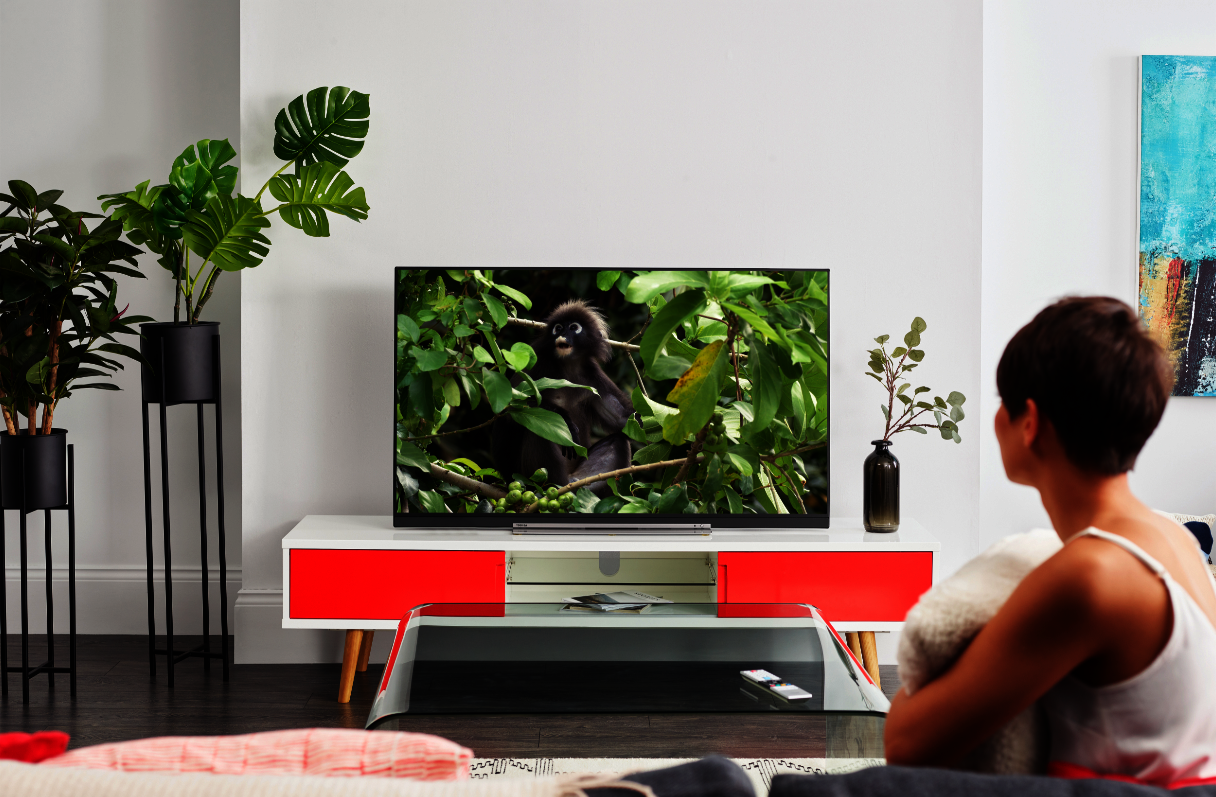 The Toshiba L7 and L5 4K models are clearly aimed at the low to mid-range market, offering decent-sized screens of 55-inches and 49-inches, with support for some of the latest High Dynamic Range technology standards, including HDR10, Hybrid-Gamma Log and Dolby Vision (but notably no HDR10+).
The flagship models are the Toshiba UL7A and TL7A, which are almost identical except for a few cosmetic differences and slightly different sound systems. Both models come with 2 x 15 watt speakers in the front, with the UL7A boasting what Toshiba calls "enhanced speakers". Meanwhile the TL7A comes with "front firing speakers", and both models also have a 12 watt subwoofer built into the back. The TVs also feature DTS TruSurround and Dolby Audio Processing audio technologies to enhance the sound quality.
Apart from that there are no other differences between the two with regards to their specs. For example, both models are edge-lit LED TVs, powered by Toshiba's new TRU Picture Engine, which enables motion processing, upscaling and microdimming to deliver more superior images.
Each of the L7 series TVs are compatible with Toshiba Connect, which is an Amazon Alexa-compatible USB microphone that enables voice controls. There's a newly updated user interface for viewers to explore, with support for essential apps such as Netflix, Prime Video, Rakuten, BBC iPlayer and YouTube. The TVs also come with a built-in Freeview player so users can access all of their favourite British content on-demand.
Both models are priced at £549 for the larger 55-inch version, and £449 for the smaller 49-inch model. The Toshiba UL7A is available to buy now from Dixons, while the Toshiba TL7A can be had online from AO.com.
Meanwhile for those looking for something cheaper still, Toshiba doesn't disappoint with its lower-priced L5 series. Packing much of the same features as the above models, such as the TRU picture processing engine, HDR support and Toshiba Connect, the main difference is in the actual displays. The L5 series TVs are all direct or backlit LEDs, which is generally regarded as being somewhat inferior. The screen is noticeably thicker for instance, and although the images are just as good when viewed in front of the TV, the quality isn't quite so good from an angle. The speakers are also slightly smaller on these models. Still, at just £369 for the smallest 43-inch model, they might suit some people's budgets.
The L5 series also comes in two models, the UL5A and the VL5A, with the only real difference being that they have different stands. The former has an "aluminum plate stand", while the latter comes with an "aluminum ring stand", Toshiba said.
The Toshiba UL5A is available at various shops in 43-inches, 49-inches and 55-inches, priced at £349, £399 and £479 respectively. The TV can also be purchased at Argos, where for £20 more they'll throw in the Toshiba Connect microphone, which is otherwise sold separately. As for the Toshiba VL5A, this is available in four sizes including a larger 65-inch variant, priced at £349, £399, £479 and £699. It can only be found in Dixons.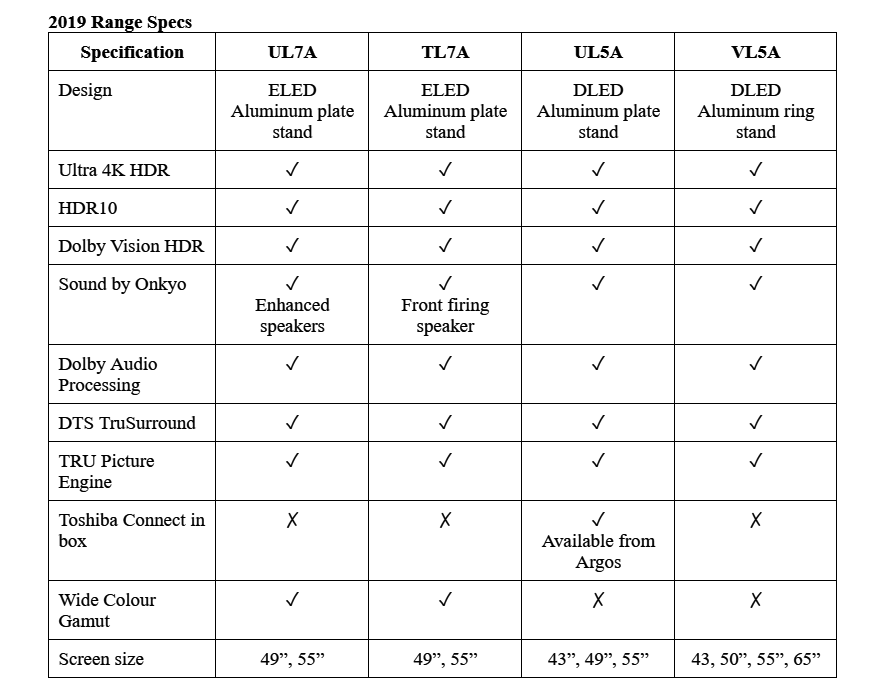 Besides the TVs, Toshiba also announced two new Bluetooth-enabled soundbars, the TY-SBX210 and TY-WSB600. The soundbars are said to be compatible with any TV that's 32-inches or above, and enable wireless streaming of audio from music applications such as Deezer and Spotify, plus any music stored on your mobile device.