Toshiba Announces 2020 TV Lineup at IFA 2019
By Mike Wheatley
- 9 September 2019
Toshiba is showcasing three new 4K TV sets at the IFA 2019 technology exhibition with a focus on offering a more connected home experience.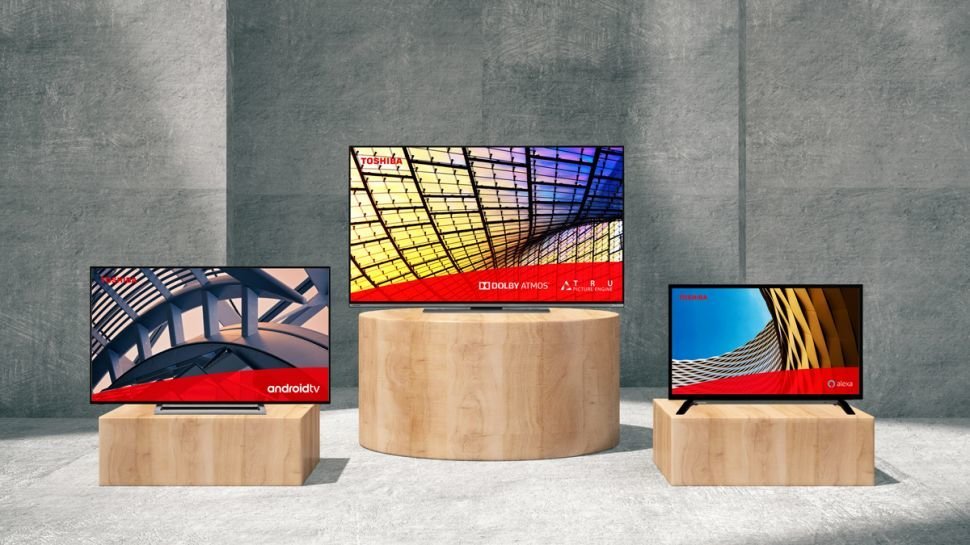 The TVs arrive just months after the launch of Toshiba's affordable L7 & L5 Series 4K models, offering budget buyers yet more options to choose from, including built-in Amazon Alexa or Google Assistant, and access to the Android TV platform.
First up is the Toshiba Android TV, which is one of the first smart TVs in the world to come with Android Pie, the latest version of Google's operating system. Android Pie brings with it a customisable interface and the wealth of apps available from the Google Play store. It can also connect to the apps on your smartphone, and it features Chromecast built-in so it's dead easy to cast content from mobile devices to the bigger screen. And of course there's integration with Google Assistant, which means the TV and other smart home devices can be controlled via voice controls.
The 2020 Toshiba TV also works with Google Assistant but apparently lacks the latest version of Android TV. The company didn't actually say much at all about this model during its reveal, except to emphasize the voice controls which can be activated simply by saying "Hey Google", so we imagine it might be running some other kind of operating system, perhaps the old Toshiba Places OS.
Last but not least is the 2020 Toshiba Connect TV, which comes with Amazon Alexa built-in. The TV also integrates a far field microphone within its bezel, as opposed to the separate microphone we saw on its 2019 range, which allows for hands-free voice control from anywhere in the living room. As such, you can simply shout at the TV to change channel, open up new apps, raise the volume or whatever else needs doing.
The new TVs are all in the budget category and although prices haven't been revealed yet, we're expecting them to be on the cheaper side since the largest size available is a mere 32-inches, according to WhatHiFi.
Still, Toshiba is promising a nice viewing experience for whatever price it eventually settles on, as the TVs will be powered by its latest TRU Picture Engine, offering "best-in-class image quality", in the company's own words. Indeed, the technology does sound pretty cool, combining a trio of image processing technologies that can handle Full HD, HD Redy and 4K video content,
The TVs also feature Dolby Atmos, which should ensure a more superior and immersive audio experience, all the more so if hooked up to a decent speaker system.