TCL announces the first TVs in its XL Collection
By Mike Wheatley
- 12 May 2021
TCL has just launched its two biggest ever TVs as part of its promised XL Collection. The 85-inch displays are really just larger versions of some of its existing models that feature 4K resolution and QLED technology.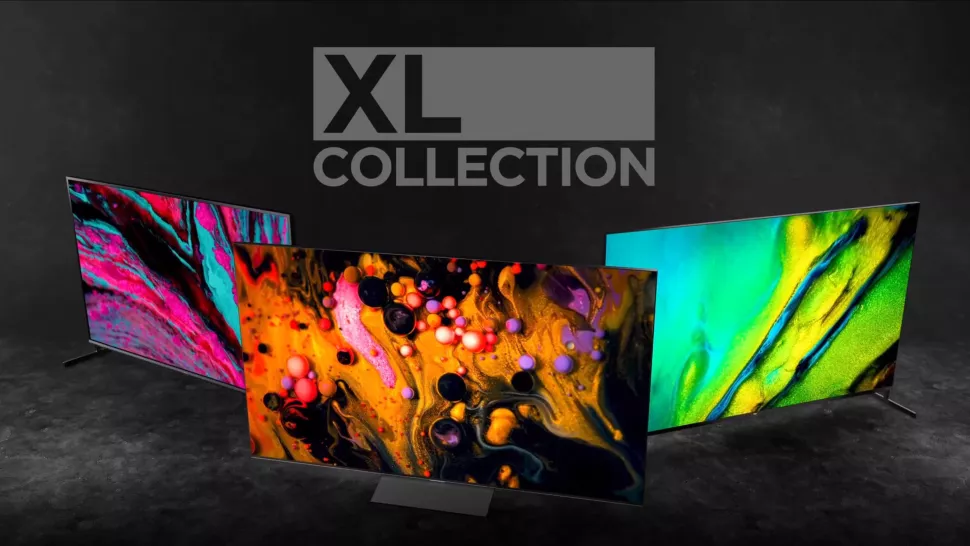 They include the new 85-inch TCL 4-Series Roku TV and the new TCL Roku TV 85R745 model that comes with features that are similar to its existing 5-Series and 6-Series TVs.
TCL announced the XL Collection during the Consumer Electronics Show in January, saying it will entail a selection of sets across different product lines that will be 80-inches or larger in size. The idea is to provide brand loyalists with a selection of large models with premium features at various price points.
First up is the 85-inch TCL 4-Series, which is the most affordable model in the TCL XL Collection. It's a pretty decent entry level Roku Smart TV though, offering 4K resolution, a 60Hz refresh rate and support for high dynamic range standards such as HDR10 and HLG, though not the premium HDR10+ and Dolby Vision standards.
The real draw though is its size. For a very affordable $1,599 (around £1,130) price tag, users will get a mammoth screen that measures more than six feet across to take pride of place in their living rooms.
For those who're willing to spend a little more the TCL Roku TV 85R745 (below) will definitely provide a lot more punch. The model number suggests it may be part of a yet-to-be announced 7-Series, although a look at the specifications shows us that it's very close to the company's 5-Series and 6-Series QLED TVs.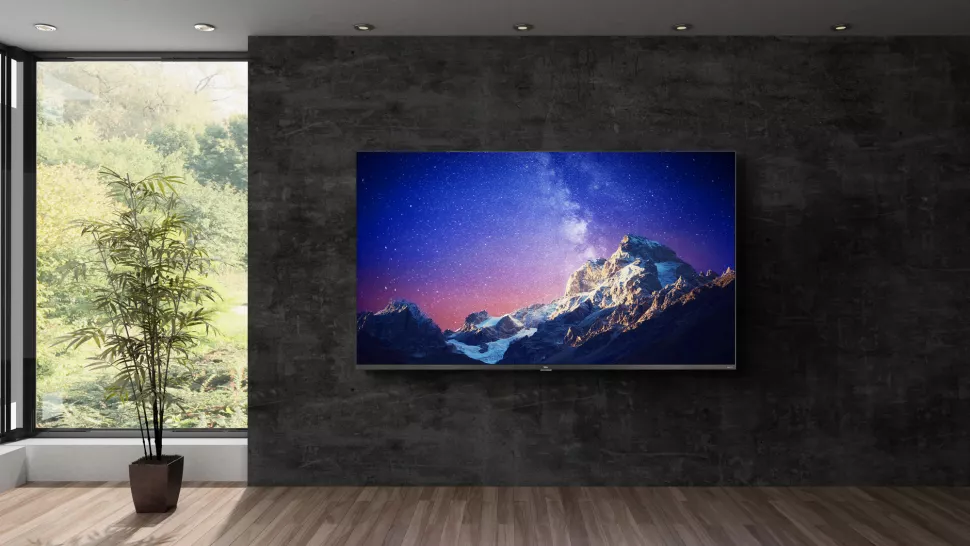 It has several advantages over the TCL 4-Series. For example it boasts QLED enhancement that TCL says will ensure better colours and more brightness. The backlight and HDR performance will benefit from the 192 local dimming zones too, and then there is support for Dolby Vision HDR and also Dolby Atmos surround sound. It also runs a better version of the Roku TV platform and comes with a Roku Voice remote that makes it easier to control the TV when speaking.
Another big bonus is TCL's unique THX Certified Game Mode. What this means is that it supports gaming features such as Auto Low Latency Mode, Variable Refresh Rates and 120Hz HDMI input. That should help to ensure minimal lag, high frame rates and better than average colour performance than when playing games on a less capable TV.
The extra features do come at a price though, with TCL asking for $2,999 (around £2,120) for this particular model, making it almost twice as expensive as the 85-inch TCL 4-Series.
The company has also promised to launch a third 85-inch model in its XL Collection later this year. TCL hasn't said much more than that, but Tom's Guide has suggested that it's likely to be an even higher spec model than these two, featuring the company's latest OD Zero Mini-LED backlight technology that uses even smaller mini-LEDs than usual and eliminates the distance between the backlights and the LCD display, allowing for thinner and lighter TV designs.
On the downside, Tom's Guide says that TCL's third XL Collection TV will almost certainly not be an 8K model, despite the advanced display tech it uses.