Sony's 2022 Mini-LED TVs now on sale in UK
By Mike Wheatley
- 23 June 2022
Sony's 2022 LED TVs have finally hit the stores, and this year's batch is notable for being the company's first-ever Mini-LED models.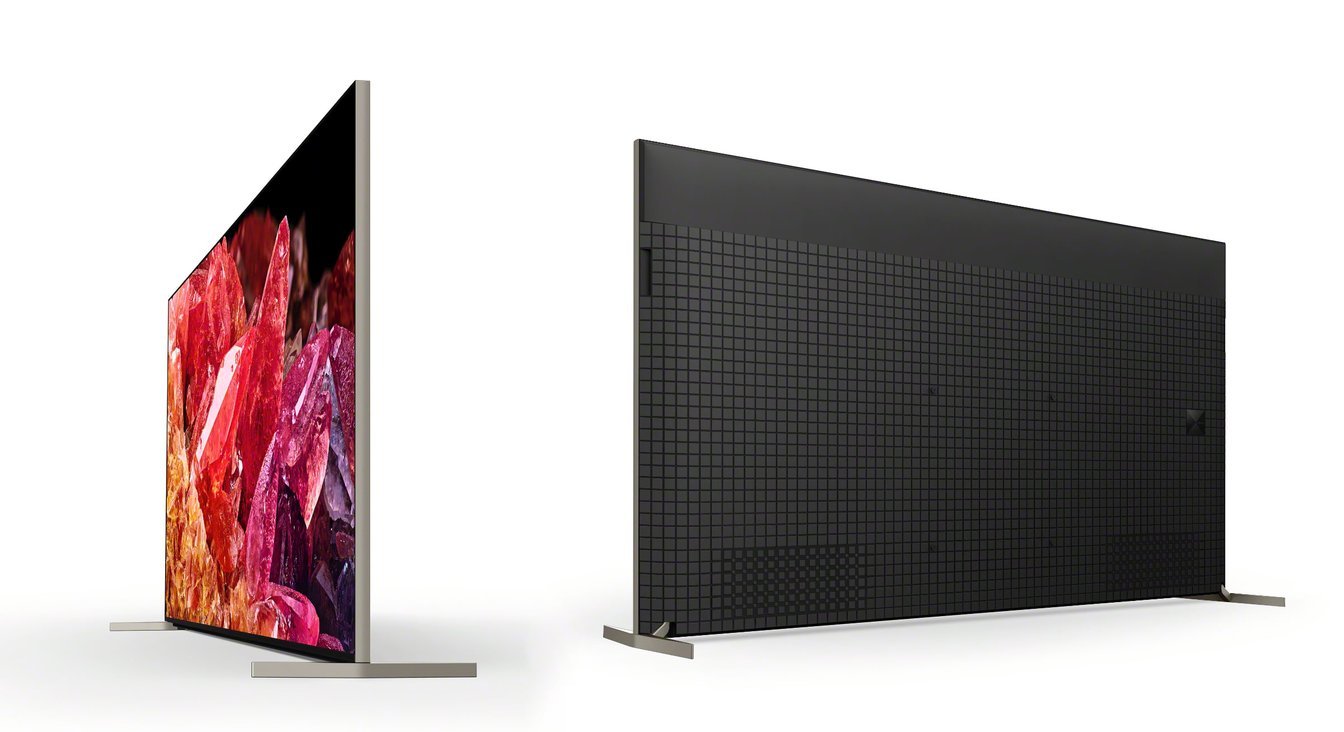 Sony is a latecomer to the Mini-LED game. Mini-LED technology has been featured on TVs sold by Samsung and TCL for a couple of years already, and it's a big advancement on LED. As the name suggests, it uses much smaller light-emitting diodes than those found on regular LED TVs. This enables far superior brightness and contrast.
Sony's flagship LED TV is the Master Series (Z9K pictured above), an 8K model that comes with a Mini-LED panel and features XR Backlight Master Drive technology to enhance contrast and deliver deeper blacks, plus higher peak brightness and less blooming too. In addition, the Sony Z9K is powered by the company's advanced Cognitive Processor XR chip, a reamped AI image processor chip that first appeared on last year's Sony OLED TVs.
The company said the Sony Master Series Z9K will cost £8,499 for the 85-inch model, and £6,799 for the smaller 75-inch version.
The next best model in Sony's LED collection this year is the 4K resolution Sony X95K Mini-LED TV. It features many of the same technologies as the 8K model, including the Cognitive Processor XR and Backlight Master Drive dimming, but the lower resolution means it's far more affordable at just £5,499 for the 85-inch model, and £3,499 for the 75-inch version. There will also be a smaller 65-inch model, but U.K prices have not been confirmed at this time.
Stepping back from those two premium models, Sony offers a number of mid-range 4K LED TVs with Mini-LED tech, including the Sony X90K, X85K and X80K. The X90K is said to have full-array local dimming capabilities, whereas the latter two use local dimming zones.
Better news is that all five Sony LED TVs support 4K at 120Hz over HDMI 2.1 and Variable Refresh Rate for advanced gaming.
Like last year's models, Sony's 2022 TV range is powered by Google TV, which supports all the major streaming services, and additional content can be found using AirPlay 2, Chromecast and Sony's Bravia Core service.
All in all, it's good to see Sony embrace Mini-LED technology at last, given how quickly TCL and Samsung were to launch their own models. Sony traditionally likes to wait a little longer for new technologies to mature (though that's not the case with its first QD-OLED TV), an approach that allows the company to refine things to take maximum advantage. So we're optimistic that Sony's 2022 Mini-LED models will be some of the best that money can buy.