Sony debuts its most immersive sound systems yet
By Mike Wheatley
- 22 July 2021
Sony is boosting its premium home cinema speaker system lineup with a couple of high-priced offerings that promise to create a thoroughly immersive sound stage.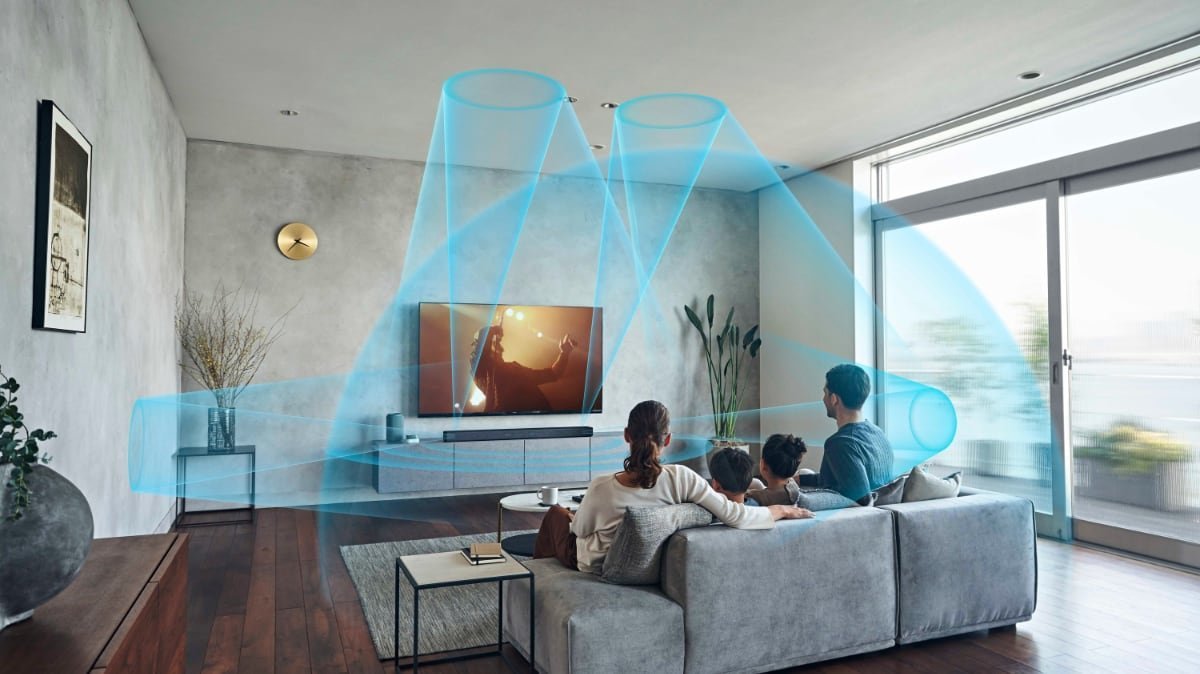 They include what Sony says is its flagship soundbar for 2021, called the Sony HT-A7000, which is a 7.1.2 channel system that incorporates two upward-firing drivers, two beam tweeters and five front-facing speakers into its sleek, black chassis. The upward firing units are meant to reflect the sound off the ceiling to generate overhead effects, while the beam tweeters are targeted at the walls, bouncing sound off them to expand the sound field, Sony said.
It'll cost £1,200 when it goes on sale, but for that price you'll get a built-in subwoofer to provide bass.
For those who want some extra oomph, there's a choice of two optional wireless subwoofers to go with the soundbar. They are the SA-SW5 300-watt wireless sub, which is priced at £700, or the 200-watt SA-SW3, which is a more affordable option with its £400 price tag.
The Sony HT-A7000 boasts an array of features, notably it support for object-based sound formats such as Dolby Atmos and DTS:X. What really stands out though is its built-in microphones that help with room optimization.
As Sony explains, the idea with the microphones is to optimize the sound output from each speaker, to deliver the perfect, highly-realistic surround sound experience.
"There's no need to precisely place speakers," Sony explained. "Sound Field Optimization intelligently measure the height and width of the room, as well as the position of the optional subwoofer and rear speakers and optimises the sound to perfectly to your room layout. The HT-A7000 lets you enjoy Sound Field Optimization with or without optional speakers."
For those who do want the optional speakers, the pair of new SA-RS3S units are designed to be placed at the rear of the room and will cost an additional £450, Sony said.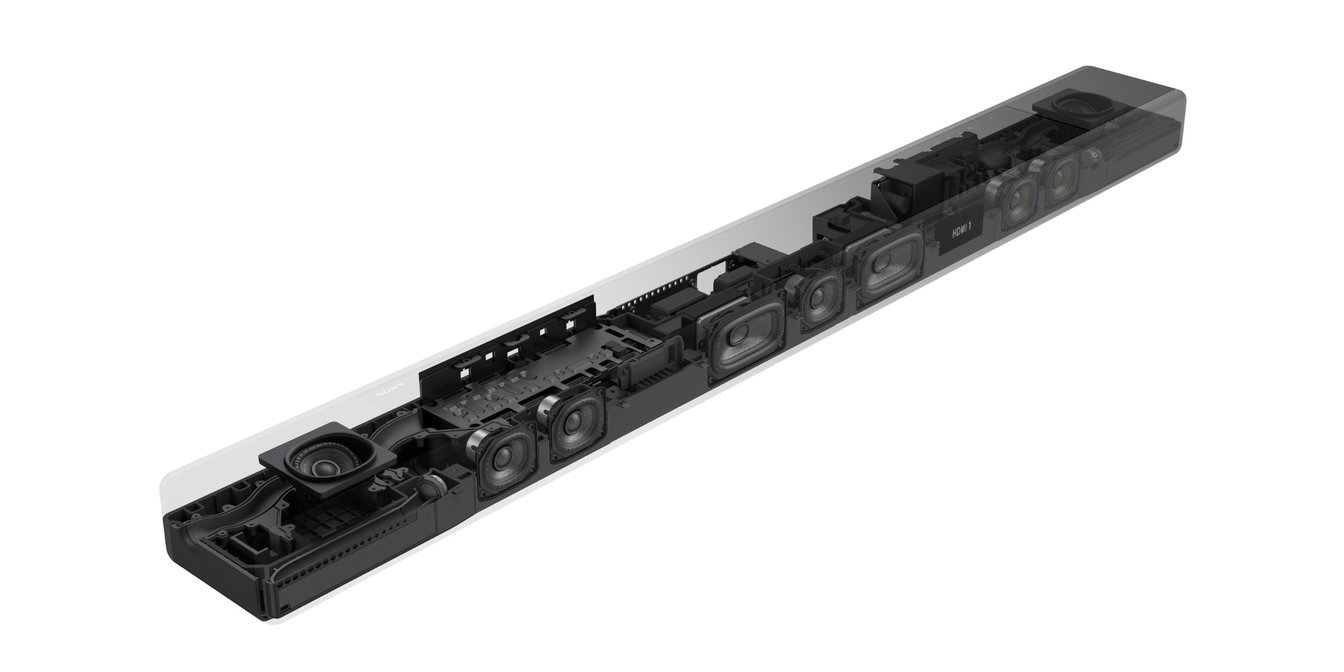 The next frontier in surround sound
The more intriguing offering Sony announced this week is its new Sony HT-A9 wireless surround system, which is a package that includes four cylindrical wireless speakers of around 30cm in height, controlled by a small hub that's supposedly placed near to the TV.
Sony said the HT-A9 is nothing less than "a new frontier of surround sound where you, your family and your friends can experience 360 Spatial Sound for an all-encompassing experience like never before."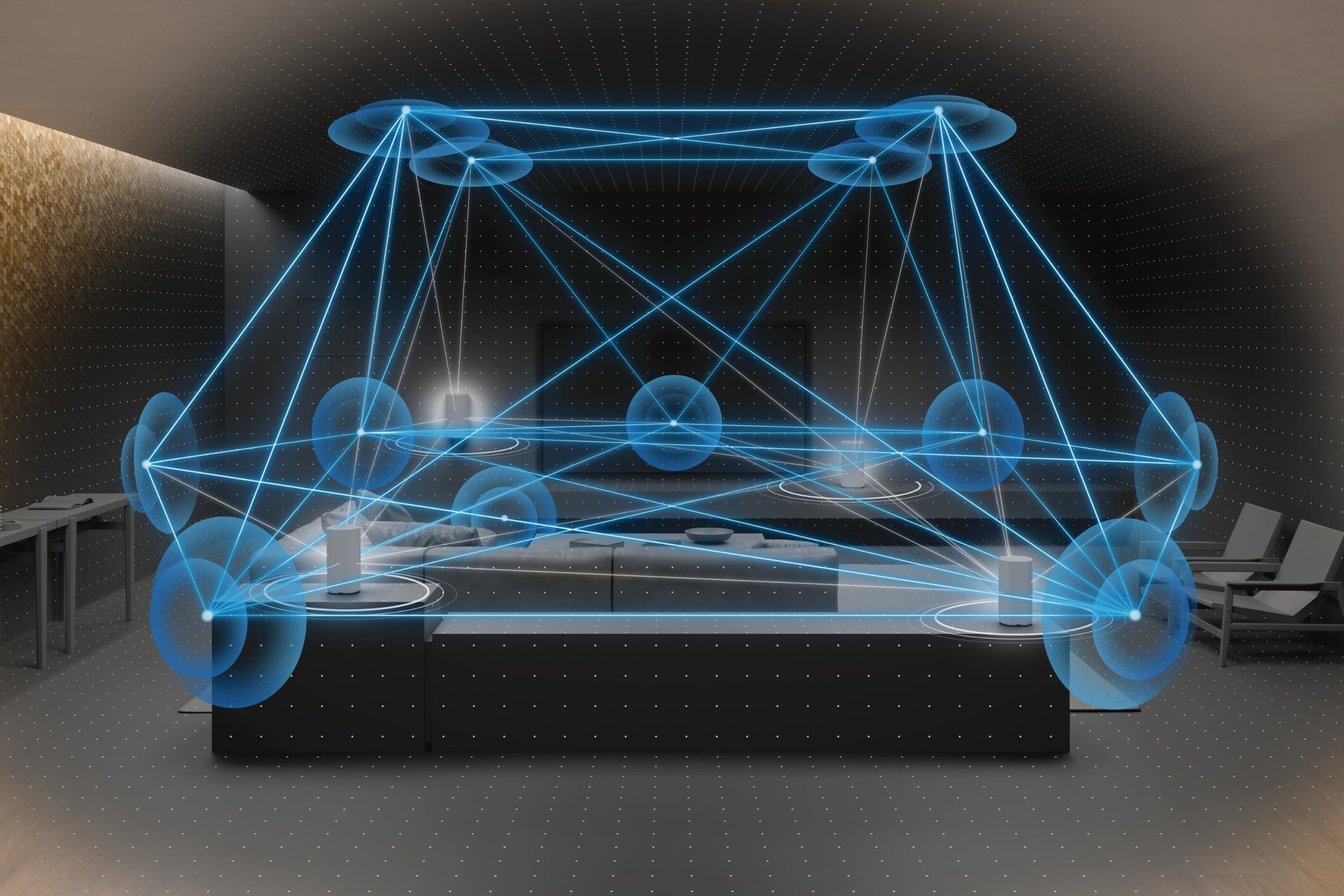 That's quite a claim but it may well be true because the HT-A9 system boasts some very interesting sound optimisation capabilities. Each of the four speakers comes with dual microphones that are used to measure the size of the room and determine its position within it, relative to the location of the other speakers and the TV. It's all very clever stuff that enables it to tweak the output from each speaker to create a highly realistic surround sound experience, Sony said.
The company claims that the HT-A9 is able to generate a sound field that's equivalent to having 12 "phantom speakers", completely encircling the room in 360-degree spatial sound.
The speakers have both front facing and up-firing units for bouncing sound off of the ceiling, the company added.
The Sony HT-A9 system will cost a bit more than the soundbar, with its price tag set at £1,300. Again, buyers will have the option of adding an extra SW-SW3 or SA-SW5 wireless sub if they want a beefier bass effect.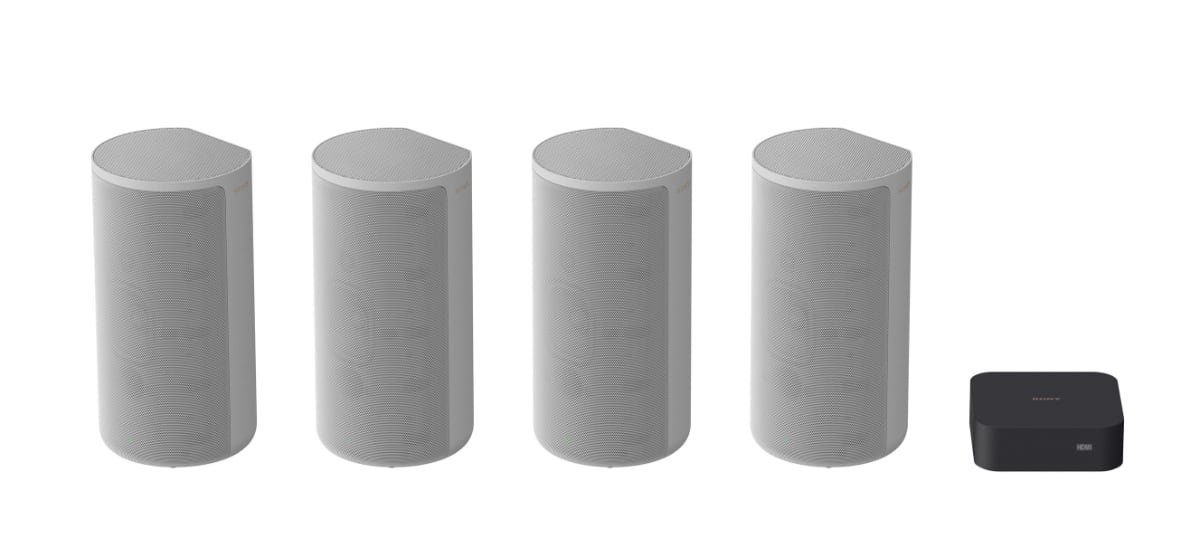 As with the Sony HT-A7000, the Sony HT-A9 supports Dolby Atmos and DTS:X. Both products also support 8K HDR, 4K@120Hz, Dolby Vision pass-through and enhanced Audio Return Channel through their HDMI ports. Sony's 360 Reality Audio spatial sound format for music is also supported. For streaming, there's Chromecast built-in, Apple Airplay and Bluetooth. Voice controls are enabled with either Amazon Alexa or Google Assistant.
Those who plan on pairing the above devices with a compatible Sony TV will also be able to take advantage of the Acoustic Center Sync feature. This enables the TV to act as an additional centre channel, further enhancing the sound experience. Compatible models include the 8K Sony Z9J LCD TV, the Sony X95J LCD TV, and the Sony A90J and A80J OLED TVs.
Sony said the HT-A7000 and HT-A9 will go on sale in the U.K. in September.