Sony announces the world's first QD-OLED TV at CES 2022
By Mike Wheatley
- 4 January 2022
Sony has confirmed the rumours that it will be the first company in the world to launch a QD-OLED TV with the debut of its Sony Master Series A95K at CES 2022.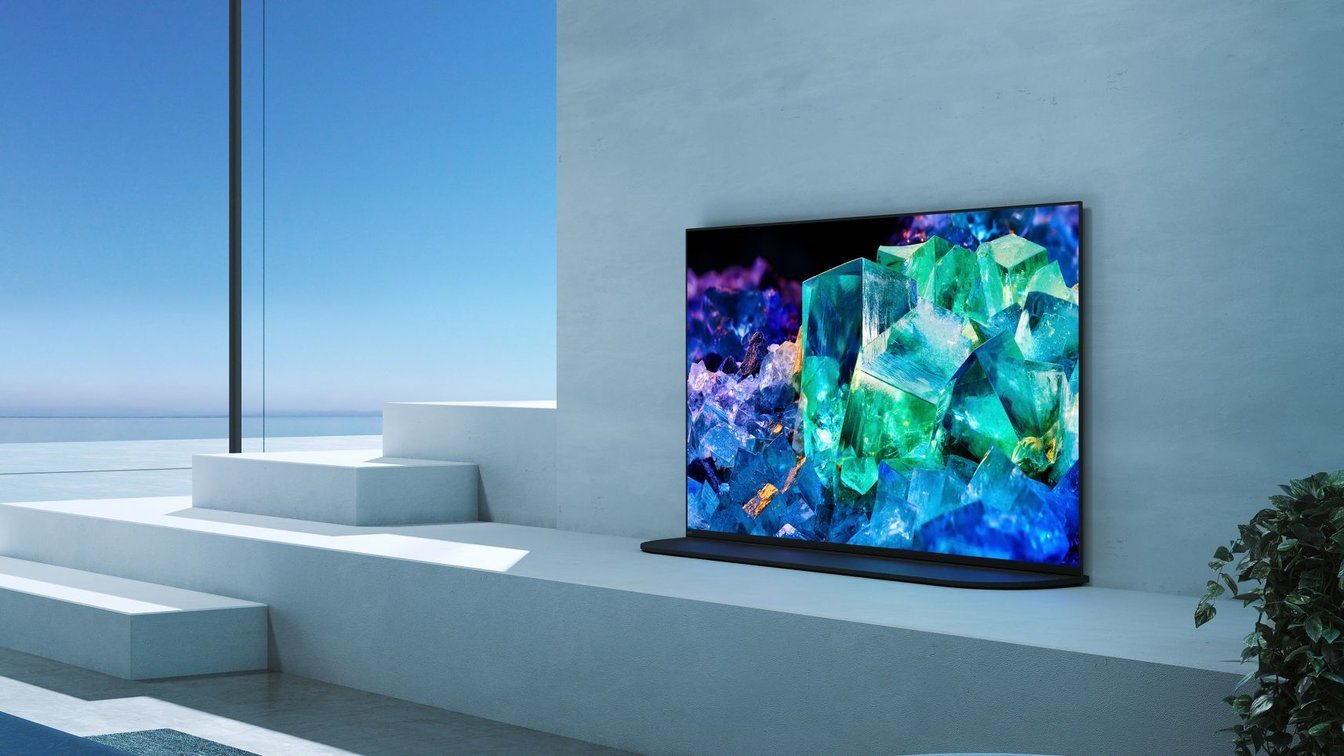 The Sony A95K will be the company's only QD-OLED model for 2022, boasting 200% of the colour saturation of a regular LED-LCD TV, wider viewing angles and deeper blacks.
In addition, it will be armed with the Sony XR Cognitive Processor and a new heat dissipation system that Sony says will enable it to better control contrast and maximise brightness, giving it a big advantage over traditional OLED displays.
Sony said the A95K will come with two full-spec HDMI 2.1 ports that can handle 4K@120Hz, Variable Refresh Rate and Auto Low Latency Mode, however it should be noted that one of the two ports will be eARC, which means users may have to choose between a soundbar and keeping both their PlayStation 5 and Xbox consoles hooked up at the same time.
Other features include the new Bravia Cam, which will enable the Sony A95K to track where the viewer is sitting to optimise the audio output for that location. The Bravia Cam also makes it possible to use gesture controls for playback, Sony said, as well as provide proximity alerts that tell small kids, for example, if they're sitting too close to the screen. There's also an automatic power saving feature that will switch off the screen if the viewer walks out for more than a few minutes.
While Sony hasn't yet revealed pricing or a firm release date for the Sony Master Series A95K, it is definitely one of the most unique and interesting TVs to debut at CES so far.
That said, it's far from being Sony's only OLED model in 2022. The company also showed off a new A90K model (below) that will use new, brighter WOLED panels from LG Display and be available in 42-inches and 48-inches only. It will sit below the Sony A90J, which carries over into 2022.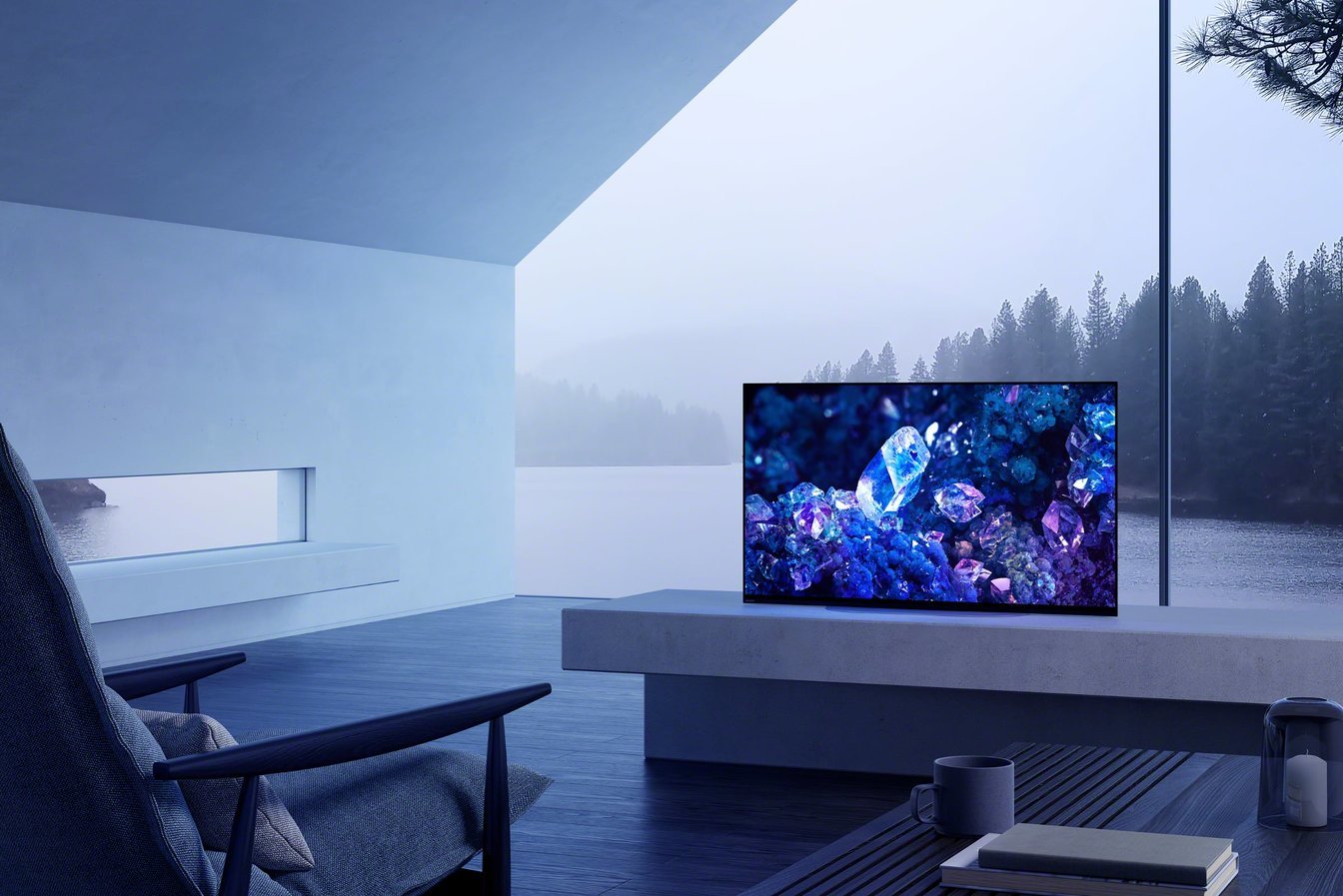 Meanwhile the Sony A80K replaces last year's Sony A80J as the company's more affordable OLED model, with 55-inch, 65-inch and 77-inch size options. They will inherit some of the best features of Sony's 2021 TVs, including two HDMI 2.1 ports with 4K120 and VRR supported at launch, plus the company's new PS5 gaming features.
The company has not announced 83-inch or 97-inch options, despite LG Display now selling those panels.
Sony also debuted its first two LCD Mini-LED TVs, which sit below the Master Series A95K in its lineup. They include the 8K Sony Z9K and 4K Sony X95K (below) TVs and boast thousands of miniature LED backlights powered by the Backlight Master Drive technology that appeared first a few years ago in the Sony Z9D. With their more precise local dimming ability, Sony says the Z9K and X95K offer some of the best contrast of any LED-LCD TV on the market, plus higher peak luminance and less blooming.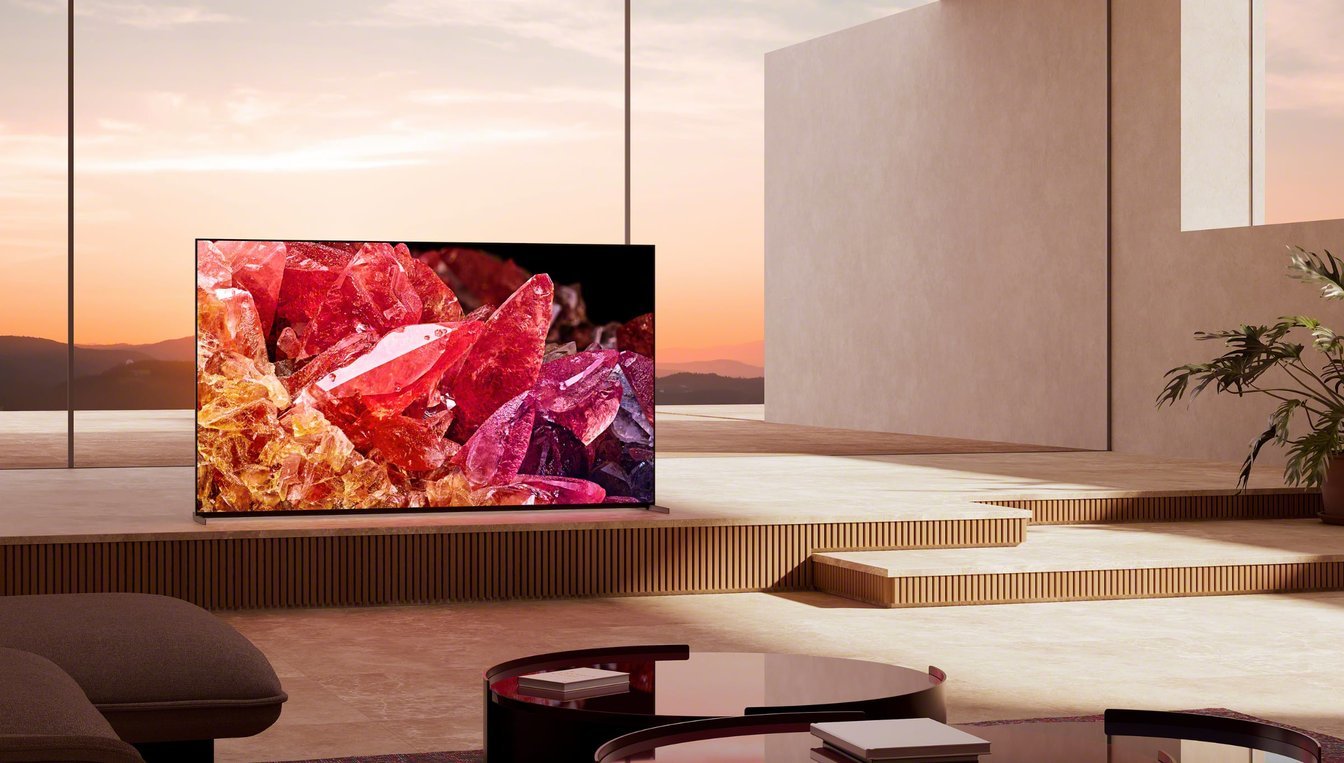 Below those two sits the Sony X90K, which replaces last year's Sony X90J LED-LCD TV as its primary mid-range model.