Sharp launches affordable new Frameless UHD TVs with HDR
By Mike Wheatley
- 11 June 2021
Japanese firm Sharp has announced the launch of two new models in its Frameless TV collection that mimic more premium TVs with their extremely narrow bezel.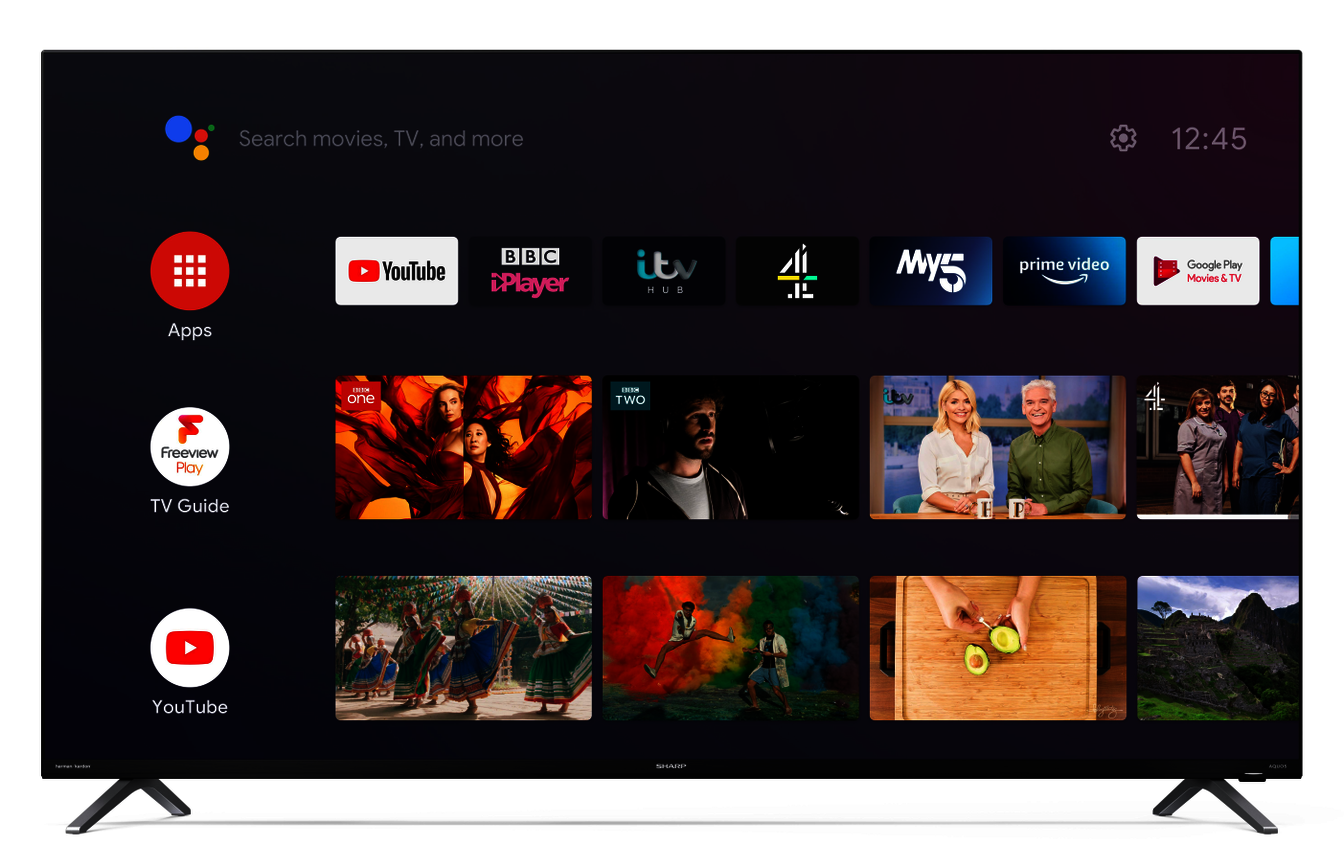 The TVs are among the higher-end models in Sharp's TV catalogue, though that's not to say they are high-end products. While they do offer 4K resolution and support High Dynamic Range, they're still quite affordable, mainly because they lack the advanced picture processing capabilities of true high-end TVs from better known brands like Samsung and LG.
The new models include the Sharp DN Series and the Sharp DL Series, and they're both immediately noticeable for their big screens, ultra-thin bezels and stylish design. Buyers will have a choice of two sizes, either 50-inches or 65-inches, the company said.
The Sharp DN Series Frameless TV is the better of the two. It's an LCD TV that's fitted with a Sharp AQUOS display and probably the best thing about it is its support Dolby Vision HDR, as well as the HDR10 and HLG formats. This, combined with Sharp's proprietary Active Motion 600 technology, will ensure an extended contrast range and more vibrant colours with compatible content, the company said.
The less capable Sharp DL Series Frameless TV also has an AQUOS display and supports HDR10 and HLG, but it won't work with Dolby Vision content.
Both the DN series and the DL series come with integrated sound systems built by the reliable speaker manufacturer harman/kardon, with a 2.1 channel setup in the larger 65-inch models that includes 10 watt 2-way speakers supported by a 15 watt subwoofer.
The DN Series does have a big advantage over its bretheren when it comes to audio though, throwing in support for Dolby Atmos too. That's good to hear, because, well, Dolby Atmos is good to hear. It's a highly realistic surround sound format that ensures a much more immersive experience when watching movies or live sports for example, with sound emanating from all around the room.
The Sharp DL does at least integrate DTS Virtual:X audio processing technology though, which helps to deliver more clarity. The Sharp DN gets this feature too.
Both of the new models run the Android TV platform and come with apps such as Netflix, Amazon Prime Video, Freeview Play and YouTube pre-installed. They also support music streaming services like Spotify and Deezer and Google Chromecast is built in, which means content can be streamed to it from a smartphone or a laptop. Voice controls with Google Assistant can be activated by tapping a button on the supplied remote.
All-in-all they look like pretty capable TVs, though they noticeably lack the advanced AI processing capabilities seen on more expensive models sold by the likes of Samsung, LG, Sony, Panasonic et al. And those who want to play PlayStation 5 or Xbox Series X games will also probably want to steer clear, as the TVs cannot support advanced capabilities like 4K at 120Hz, Variable Refresh Rate or Auto Low Latency Mode as they only have standard HDMI inputs.
That said, they still look to be a very good option if they're mainly going to be used for watching Netflix, for example. The Sharp DL starts at £529.99 for the 50-inch model, rising to £729.99 for the 65-incher. What caught our eye though is the price of the Sharp DN models. They will cost £549.99 and £749.99 respectively, which means both Dolby Vision and Dolby Atmos can be had for a very small premium of just 20 to 30 quid, depending on the size you want.
The Sharp DN and DL TVs will go on sale "in the summer", so keep an eye out.