Samsung's 219-inch microLED TV "The Wall" Lands Industry Award
By Mike Wheatley
- 13 May 2019
Samsung's stunning 219-inch MicroLED TV, called "The Wall", is one of a trio to pick up the Society for Information Display's "Display of the Year" award.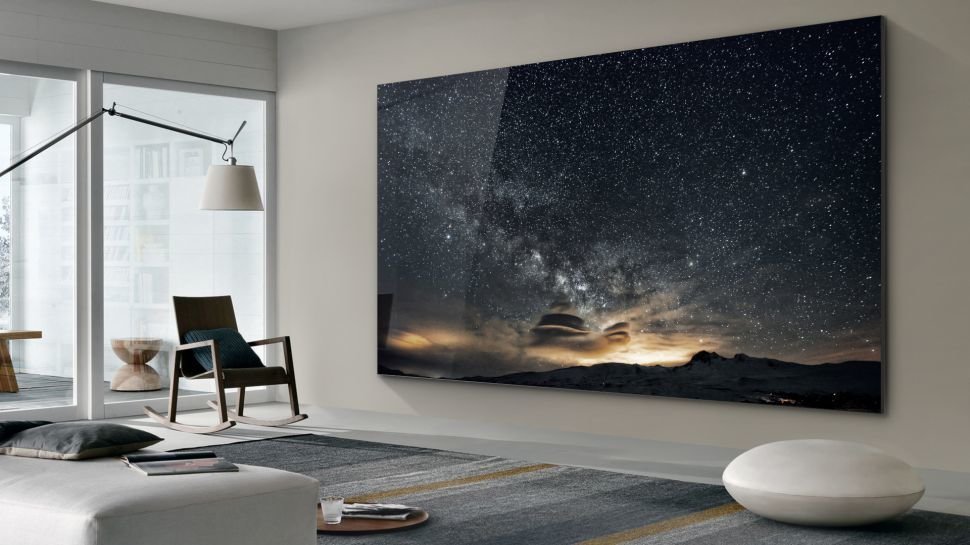 Samsung showed off The Wall during this year's Consumer Electronics Show in Las Vegas in January. The display features Samsung's cutting edge microLED technology, which is made up of millions of individual pixels of self-emitting inorganic red, green, and blue microscopic LED chips to produce brilliant colors and deep blacks onscreen for striking picture quality.
Many see microLED as a potential competitor to OLED technology. The self-emitting display delivers deep blacks, high brightness, and very saturated colors. Another advantage is that the inorganic materials its made from don't degrade or cause burn-in over time, which is a problem with some OLED displays.
The Wall further benefits from Samsung's Quantum Processor Modular and AI-Upscaling, which helps it to achieve pristine picture quality up to 8K resolution, as well as pure colors, stunning high-dynamic range (HDR) 10+, and a peak luminance of up to 2,000 nits.
"We are honored to be recognized with such a prestigious industry award," said Samsung Executive Vice President of Visual Display, Seog-gi Kim. "We are very proud of the technological advancement and innovation embodied by The Wall and see this display really pushing the entire industry forward."
Another microLED display, the Sony Crystal LED, also picked up a SID award, alongside the tiny OLED display used in Apple's Watch Series 4.
SID plans to formally announce the winner's of its 25th annual industry award on May 15 at the Display Week conference in San Jose, California.
In order to be eligible for SID's awards, a display must have been available for purchase in the previous year, FlatPanelsHD reported. Both Samsung's and Sony's microLED displays are available to buy for commercial users, though they're yet to debut in the consumer market.
Whether or not they'll ever make it to people's living rooms remains to be seen. Despite the promise of microLED technology, the displays remain difficult to mass produce at a competitive prices. In addition, Samsung and Sony face challenges in shrinking the pixel gap, which is necessary in order to build screens at sizes more suitable for people's homes.
Here's a closer look at The Wall: