Samsung temporarily stops buying LCD TV panels
By Mike Wheatley
- 5 July 2022
Samsung Electronics has reportedly stopped buying liquid crystal display panels amid lower than anticipated demand for TVs this year.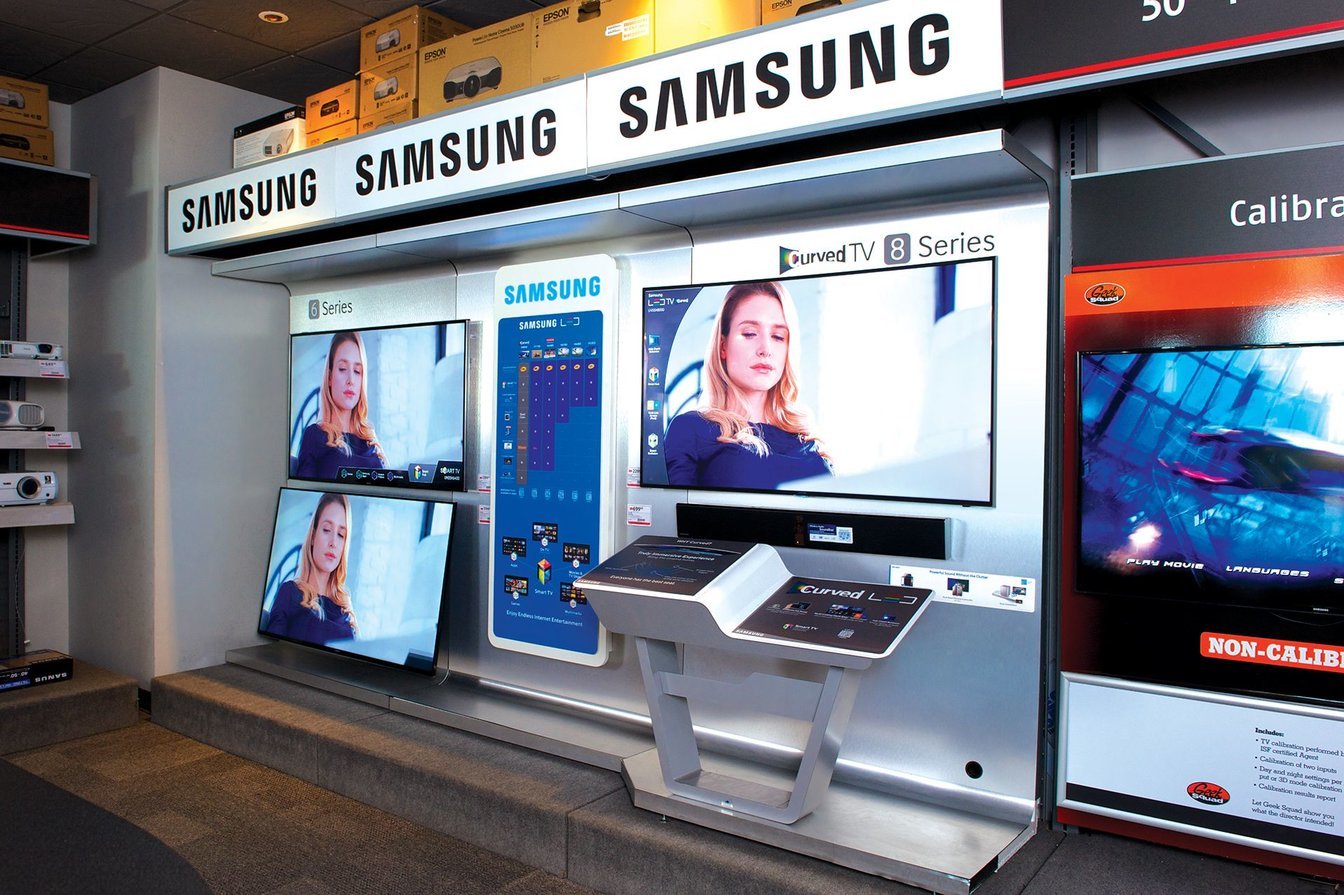 The company, which is the world's largest TV manufacturer in terms of revenue and units shipped, has notified LCD panel makers BOE, CSOT, HKC, AUO and Innolux and advised them that it will halt purchases until at least the end of July. The pause could last even longer than that, sources told The Elec, if Samsung is unable to shift thousands of LCD panels sitting in its inventory.
The decision to halt LCD display purchases follows a major setback for Samsung's TV business, which has failed to meet its sales targets for this year. According to The Elec, the company at a recent strategy meeting has reduced its annual TV shipments target to just 40 million units, down from an earlier estimate of 45 million.
Samsung's move comes after the analyst firms Display Supply Chain Consultants and Omdia slashed their forecasts on how many LCD panels the company will procure this year. DSCC originally forecast Samsung to snap up between 53 million and 54 million LCD panels, but has since reduced that estimate to just 44 million units.
Amid the global spread of the COVID-19 pandemic, Samsung had aggressively stepped up its LCD panel purchases, buying as many as it could to ward off the threat of supply chain disruptions. The idea back then was to accumulate as big an inventory as possible to ensure it would be able to continue to meet demand for its TVs. However, with the onset of economic problems this year, demand for TVs has fallen quite dramatically in the U.S. and in Europe.
At the current sales pace, Samsung's inventory of LCD panels can cover about 16 weeks' of sales. That's far in excess of the 7 to 9 week's inventory it was operating prior to the coronavirus pandemic, The Elec said.
Samsung isn't the only TV brand that's had to face up to lower demand for its products this year. With fears of global recession growing steadily in the past few months, LG Electronics, Sony and TCL have all reduced their annual shipment targets. Due to that, they have also cut back on LCD panel purchases.
While this is bad news for TV makers and the rest of the industry, it could be a good thing for consumers looking for a cheaper LCD TV. With TV brands struggling to shift their backlog, a reduction in prices could well be on the cards.
Omdia says LCD display producers have cut back on their manufacturing operations as a result of the lower demand. In June, the average factory operation rate in the industry was 77%, down by about 4.5% from the month prior. LCD panel makers are now manufacturing products at their lowest rate in five years, The Elec said.
Last week, South Korean media reported that LG Display is likely to report a loss this year, with demand for OLED TV panels also set to be lower than originally forecast.