Samsung announces bigger sizes, more artwork for The Frame
By Mike Wheatley
- 2 September 2021
Samsung Electronics is expanding its range of "Lifestyle TVs" with some bigger screen options. Its popular "The Frame" TV that hangs on a wall and serves as an artwork display when not being used to watch movies, will be available in 85-inches for example, while "The Serif" will expand to 65-inches.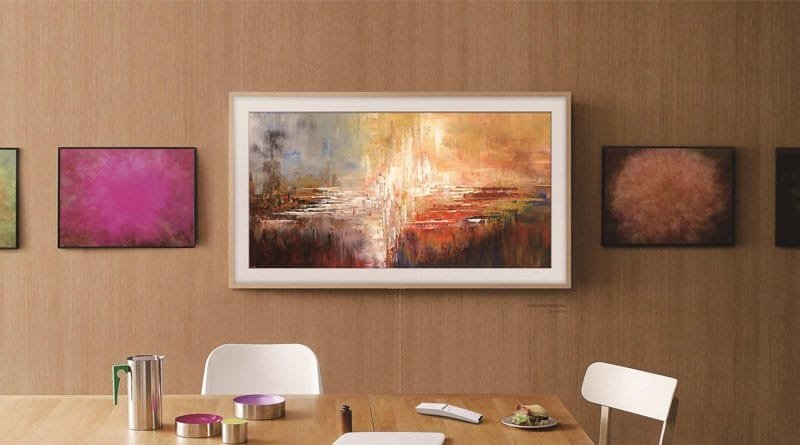 Samsung's Lifestyle range also includes an outdoor model called "The Terrace" that's also getting a bigger option, it said.
The Frame is perhaps the most iconic of the lifestyle range, doubling as a digital photo frame. It's designed to be wall mounted and users can rent or buy more than 1,400 digital artworks from a built-in store. It's also possible to buy additional magnetic frames for the TV.
This year's The Frame is said to be 46% thinner than the previous edition. Samsung said the 85-inch version will be available this month in Europe, following its launch in South Korea earlier this year.
As for The Serif, which is a luxury TV inspired by the "serif" font, the new 65-inch model will go on sale in Europe next month.
The Terrace, which is a super-bright outdoor TV, will get a new 65-inch size option for its "Full Sun" iteration, which produces highly visible images in direct sunlight.
Don't expect any of the lifestyle models to deliver dazzling images though, as they do not incorporate Samsung's most advanced Mini-LED display technology. One model that does, though, is the Samsung QN90A Neo QLED TV, which has been on sale for some months already in 55-inch, 65-inch, 75-inch and 85-inch options. Now, Samsung said buyers can choose from 43-inch, 50-inch and 98-inch sizes too
The smaller sizes will likely appeal to those who want a premium quality image in a more compact form factor at a lower price tag.
Also this week, Samsung announced yet more art for The Frame thanks to a partnership with the Vienna, Austria-based Gallery Belvedere. It said it's adding 17 new images, all hand-picked from the Belvedere's existing collection of artworks from the classical masters. The highlight of the update revolves around French Impressionism and Austrian Baroque, both of which are Belvedere's specialties.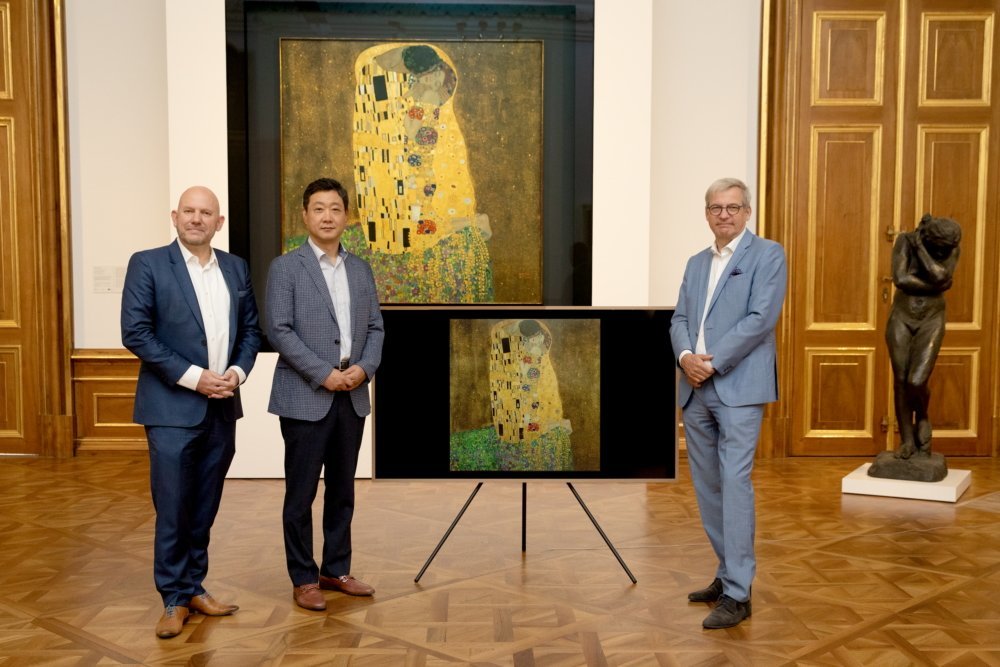 Perhaps the most famous of the lot is "The Kiss" by Austrian painter Gustav Klimt. "Blooming Poppies" by Olga Wiesinger and Egon Schiele's "Windows" are other notable additions to the collection.