Samsung To Begin QD-OLED "Trial Production" Later This Year
By Mike Wheatley
- 13 May 2019
Reports from China suggest that Samsung Display is going ahead with its plans to start manufacturing so-called Quantum Dot-OLED TV panels, albeit at a slower pace than was first envisaged.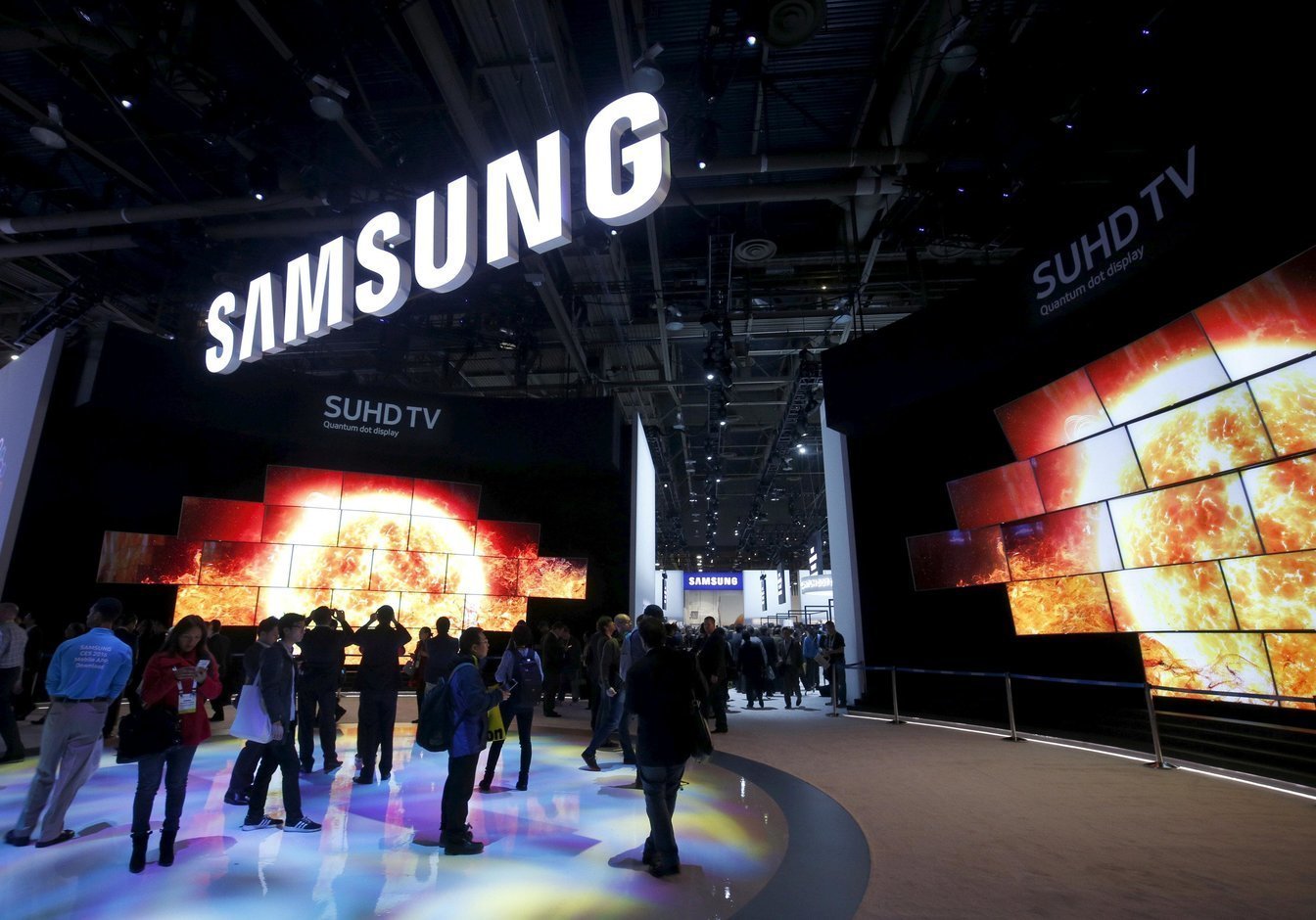 OLED-Info cites Chinese news reports as saying that Samsung Display officials had originally planned to begin mass producing the new technology by the end of 2020. However, the company has now decided it will only begin "trial production" at the end of the year, with mass production set to be pushed back to 2023 when a new 10-Gen manufacturing facility comes online.
The prospect of QD-OLED is an exciting one, as it marries the best characteristics of both technologies. OLED is known for its extremely rich contrast ratios and deep blacks, while Quantum Dot, which has traditionally been paired with LCD displays, uses semiconductor nanocrystals to produce pure monochromatic red, green, and blue light that delivers more vibrant, natural colours. A combination of the two should therefore be quite compelling, although we can only speculate as to the kind of image quality such technology could deliver.
The delay isn't entirely unexpected, as HDTVTest has previously reported on the numerous challenges Samsung Display faces in perfecting QD-OLED technology. These include the need to develop a new, next-generation blue OLED emitter material such as phosphorescent or TADF in order to double-layered fluorescent blue emitter to try and create a high quality blue.
In addition, Samsung's proposed structure also requires the use of a Yellow Reflective Film to allow for blue light to pass through directly, with reds and greens being reflected forward. There's also a need for a "quarter wave plate" to shut out any ambient light that might negatively effect the sensitive quantum dots. Samsung also needs to design a colour filter in front of the red and green sub-pixels to filter out the remaining blue light, because current quantum dots are unable to absorb all of this.
It's not clear how far Samsung has come in trying to overcome these challenges, but in any case the company is pressing ahead. According to OLED-Info, Samsung plans to convert an existing 8-Gen production line to QD-OLED, which means the focus will be on 55-inch and smaller display sizes for now. The 8-Gen line is not large enough for efficient production of displays larger than this, the story notes.
However, Samsung will also build a prototype of a larger, 77-inch QD-OLED display, OLED-Info said.
It's not clear when the first genuine QD-OLED products might emerge, but given Samsung's new timeline it seems likely we won't see anything for a good few years yet.