Sales of OLED TVs to outpace Mini-LED by 3X in 2021
By Mike Wheatley
- 26 October 2021
Sales of OLED televisions are set to outstrip those equipped with Mini-LED panels by more than three to one, according to new research from Omdia that will be viewed as a boon by LG Display.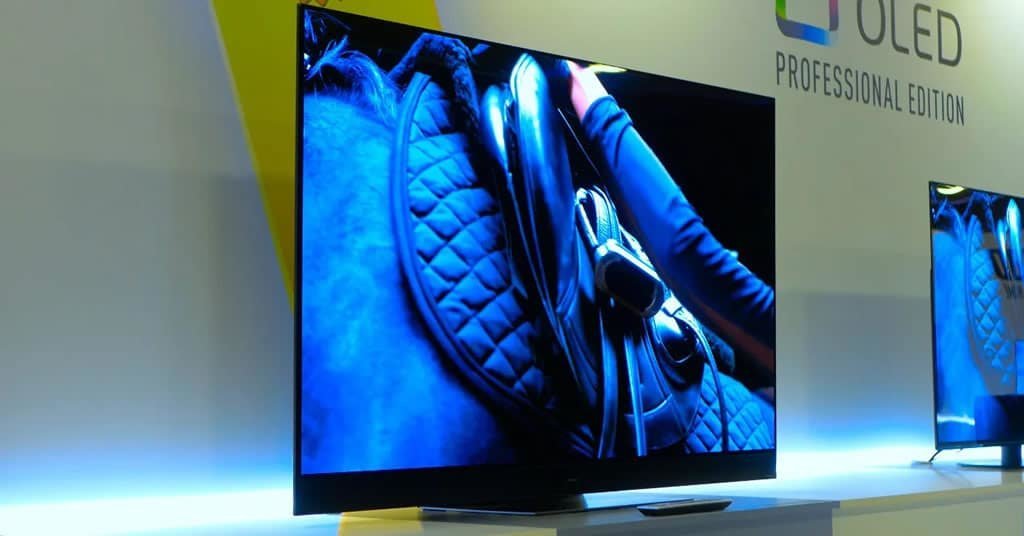 Omdia says that by the end of the third quarter this year, OLED TV sales numbered 4.24 million units, already surpassing the 3.65 million OLED TVs sold in the entirety of 2020. The data backs up earlier forecasts from Omdia, which has been bullish on the popularity of OLED throughout the year and already increased its estimates more than once.
The research firm said it's now expecting more than 6.5 million OLED TVs to be sold by the end of the year.
In contrast, Mini-LED TV sales are expected to number around just 2 million units by the end of the year. Omdia said Samsung Electronics TVs will account for around 1.5 million of those sales with its high-end Neo QLED TVs, with LG expected to ship 300,000 Mini-LED televisions and Chinese firms to sell the remainder.
While Samsung is the leading brand in that category, LG Display is the only company in the world currently producing OLED displays, which are sold to brands including LG Electronics, Sony, Panasonic, Philips and others.
LG Electronics also sells Mini-LED TVs under its QNED brand, but it markets its OLED TVs as its most premium models.
Omdia said OLED TV sales have been given a push due to the rising price of LCD display panels, which are used in Mini-LED TVs. In the meantime, the cost of OLED TV display panels has decreased as LG Display steps up mass production in its new Chinese factory, narrowing the price difference between the two models. Previously, OLED TVs were far more expensive than LCD TVs.
Mini-LED TVs are a more advanced form of LCD TV that use miniaturised LEDs to achieve superior contrast and more accurate images, hence they cost more than regular LCD TVs.
That said, the picture may change in the next 12 months as a second report, from the research firm Display Supply Chain Consultants, is forecasting Mini-LED TV panels to become more affordable over the coming years.
DSCC says that at present, a 65-inch Mini-LED panel is approximately 2% cheaper to manufacture than OLED. That's not a whole lot of difference, but by 2025 DSCC says Mini-LED could be as much as 15% cheaper to produce.
It predicted that Mini-LED display manufacturers will be able to reduce the price of a single 65-inch display to less than $400 by 2025. However, it says an equivalent-sized OLED display panel will still cost more than $400 in 2026.
One of the main factors that will reduce production costs for Mini-LED is an expected easing of the coronavirus-releated supply chain issues that currently impact the LCD market.
LG Display also has to balance its books taking into account the higher OLED display production costs at its second factory, in Paju, South Korea, where it costs around 20% more to manufacture a 55-inch sized panel, DSCC said.