Panasonic announces flagship 2021 JZ2000 OLED TV
By Mike Wheatley
- 9 January 2021
Panasonic has unveiled its flagship OLED TV. The Panasonic JZ2000 will go on display at the virtual Consumer Electronics Show next week. It succeeds last year's Panasonic HZ200 and is available in 55-inch and 65-inch sizes, the company said.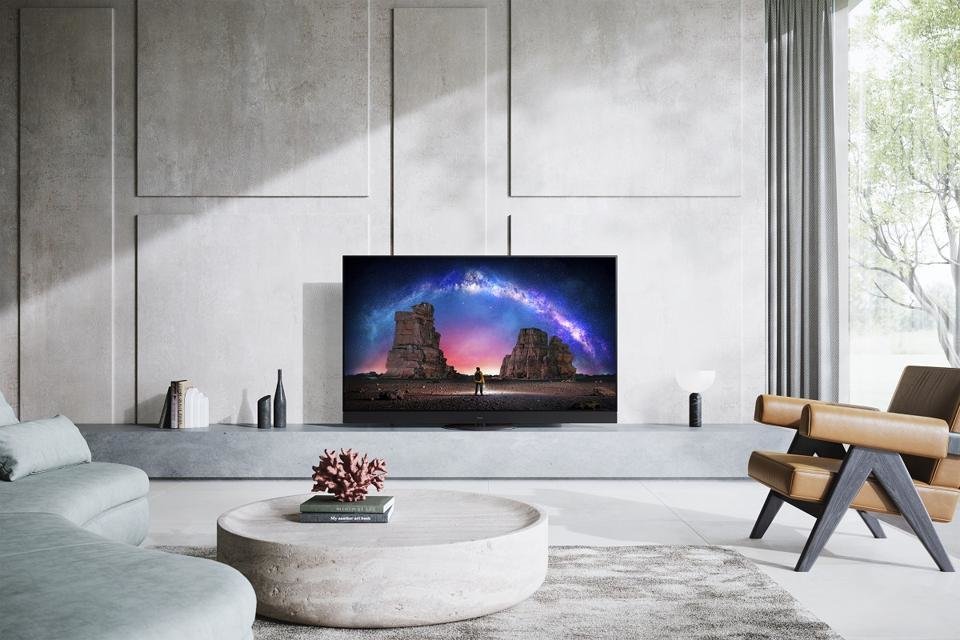 The Japanese firm's OLED TVs typically stand out from their competitors due to their customized OLED panels and this year is no different, though there are no actual changes from last year's model. What is different is the processor that sits at the heart of the TV, which is said to improve picture performance by utilising Panasonic's latest artificial intelligence algorithm.
The Panasonic JZ2000 is powered by the new HCX Pro AI Processor, which uses AI to analyse the content displayed on the screen and make optimal adjustments to the picture and sound. Users can tweak the settings if they prefer, or leave the TV in Auto AI mode and let it calibrate everything automatically. Panasonic said the new mode will detect the kind of content being played, such as films, TV shows, music, news or sports, and deliver the optimal picture and sound for it.
Video games enthusiasts are being catered for with the new Game Mode Extreme setting, which makes use of an input lag that Panasonic says is "among the very lowest in the industry". According to Panasonic, the TV has a low latency of just 14.4ms, supports HDMI 2.1 features such as variable refresh rate and high frame rate at 120fps, as well as HDMI Signal Power Link, which helps to improve the experience when connecting non-CEC supporting devices such as an older PC or set-top box.
Of course, Panasonic's OLED TVs are known for being among the few in the world that support both Dolby Vision and HDR10+, the two premium high dynamic range formats in the industry. Last year's Panasonic HZ2000 introduced support for Dolby Vision IQ, which is a new setting that adjusts the picture on Dolby Vision content according to the ambient light conditions. Now, the Panasonic JZ2000 adds support for HDR10+ Adaptive, which does the same thing for HDR10+ material. The net effect should be a brighter picture and better dark detail in well lit rooms.
The speaker system has been taken up a notch too. Panasonic's previous 2000-series OLEDs both came with dedicated front-firing and upward-firing drivers as well as a rear-mounted subwoofer, and the Panasonic JZ2000 adds a couple of side-firing speakers to this setup. The intention is to make the soundscape even wider and fill the room more completely, Panasonic said. The company said the new "360° Soundscape Pro" setup was developed with the assistance of its Technics engineers.
Panasonic's sleek but simple My Home Screen interface also gets an update, with a revised layout and full integration of voice controls. There's also a new "My Scenery" feature which is similar to the Ambient mode on Samsung TVs, but with more of a focus on what Panasonic calls "restful" imagery.
As with all new TVs being announced at this time of year, we'll have to wait and see when it goes on sale and how much it will cost.