Nvidia Shield TV gets new Android TV skin
By Mike Wheatley
- 18 June 2021
Nvidia is rolling out an improved operating system for its video streaming box. The Nvidia Shield TV's interface looks a lot more like the Google TV skin seem on the latest Chromecast and some new TVs, though there are a few differences.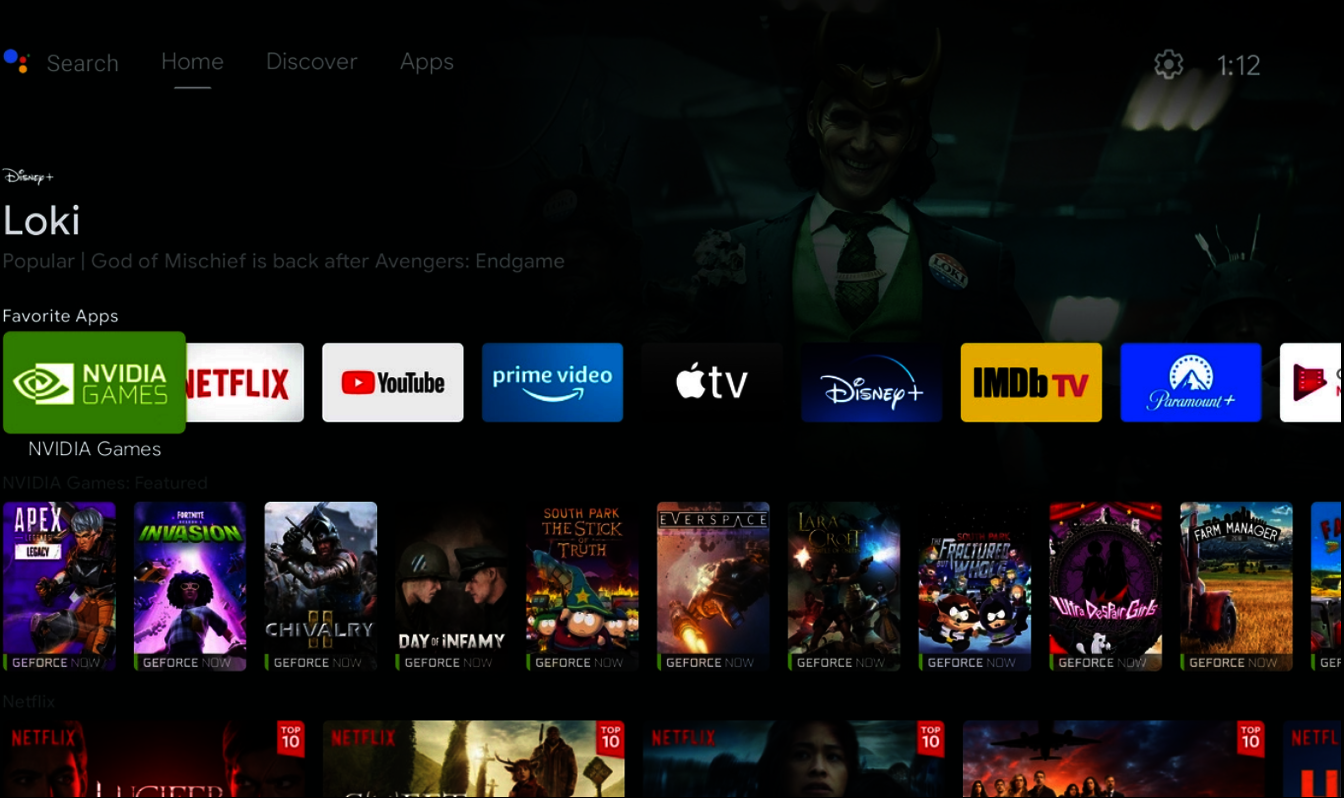 The report comes from The Verge, which said the Nvidia Shield's revamped UI appears to be the same Android TV update that rolled out to other devices and televisions in February.
In other words, it looks and feels a lot like Google TV, but it's not quite the same. Google TV is in fact a "skin" for the Android TV platform that's meant to make it easier for people to find content to watch on the various apps and services they use. It first showed up on the Chromecast with Google TV streaming stick that was launched late last year.
The updated Nvidia Shield interface makes more use of the home screen than before, much like Google TV, by moving some app shortcuts from the left of the screen to the top menu, and by expanding the apps view, so it's possible to squeeze more in. It also has a new "Discover" tab that offers content recommendations based on the user's viewing habits, and a banner at the top which promotes yet more content.
There are still some differences between Android TV and Google TV. The latter has the "For you" tab as opposed to the "Discover" tab on Android, for example. But they are certainly much more similar than they used to be.
Google has been a bit coy about its long-term intentions for Google TV. The company has said the new skin is meant to improve the usability of Android TV, and it has started appearing on more TVs. Sony, notably, has introduced Google TV on its new Bravia TVs this year and TCL is also bringing the interface to some of its sets.
Despite that, Google hasn't said it's going to ditch Android TV completely in favor of Google TV. If that is the plan, it will likely happen gradually.
In any case, Nvidia Shield owners have lots to look forward too. Nvidia said the new UI will roll out to all devices by June 24 in the U.K., Australia, Canada, France, Germany and the U.S. In addition, the Nvidia Shield will also get support for Google's Stadia game streaming service later this month.
These updates follow an announcement on June 1 that Shield users can now download the Apple TV app and access the Apple TV+ streaming service and iTunes content, if they so desire.