Marantz Launches SR5014 and SR6014 AV Recievers In The UK
By Mike Wheatley
- 8 August 2019
Premium audio products manufacturer Marantz has announced the launch and pricing details of its SR5014 and SR6014 Ultra HD 4K AV receivers in the U.K.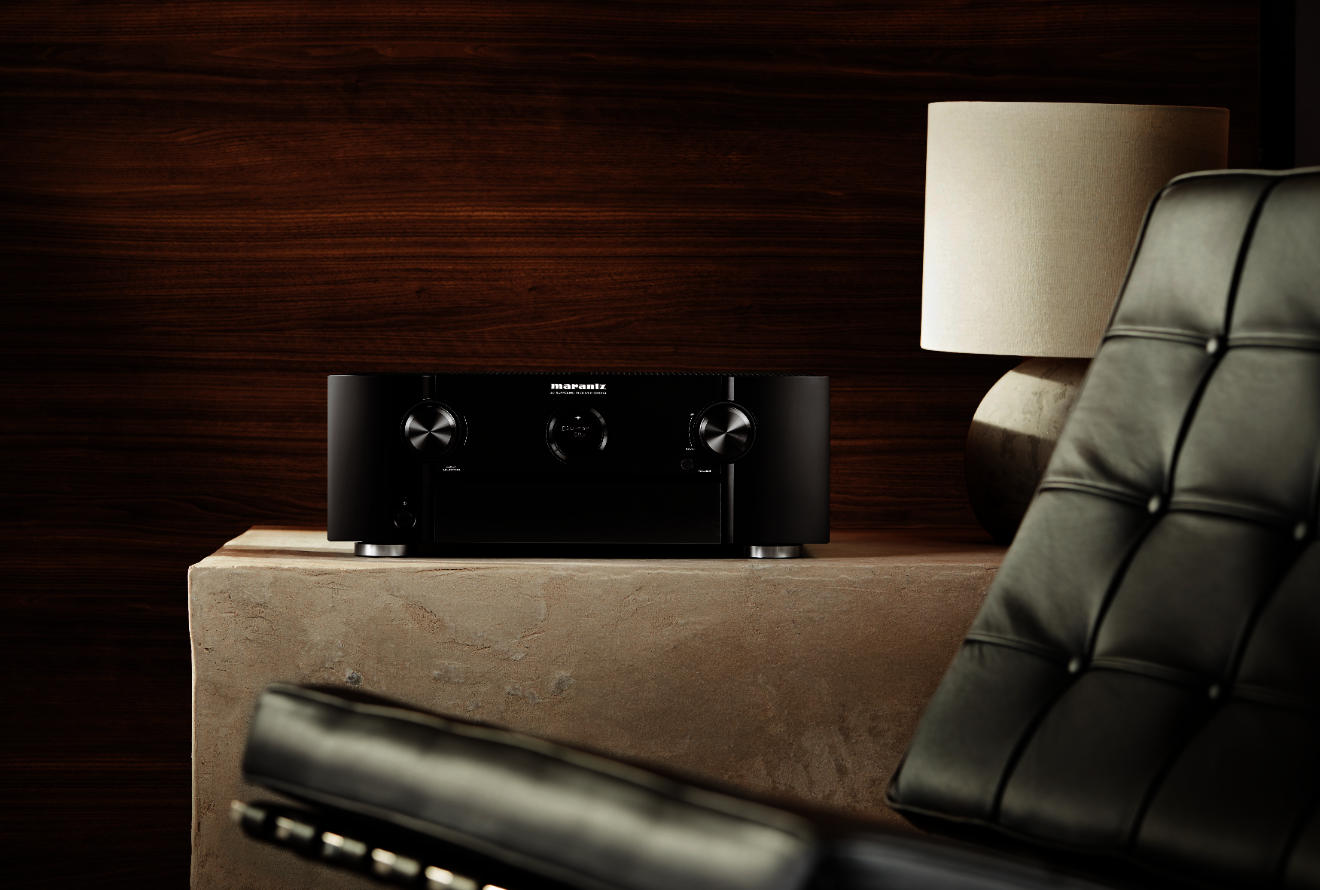 The SR5014 receiver is priced at £849, and features 7.2 channels and 180 watts with dozens of technology features under the hood, including support for Dolby Atmos and DTS:X surround sound formats, plus Dolby Atmos Height Virtualization, and DTS Virtual:X. There are 10 HDMI sockets, 8 of which are inputs and 2 outputs, plus eARC compatibility, which provides more bandwidth for higher-quality audio, and Wi-Fi is built-in. The last feature is especially useful as it enables support for digital assistants like Google Home and Amazon Alexa, as well as network streaming via the HEOS hi-res multi-room platform.
And that's far from all as the specs sheet also mentions hi-res support (24-bit/192-kHz PCM and DSD 5.6MHz), AirPlay 2 compatibility and a phono input. There's also an Auto Low Latency Mode for the Xbox One and some compatible TVs, including LG's 2019 4K OLED TVs and some of Samsung's 2019 4K TVs.
The receiver also supports Bluetooth, and coming at the end of the year via a software update will be a new Bluetooth Headphone feature, which will enable connection to wireless headphones.
Another new feature is HDMI Multiple Input Assign, which enables multiple audio sources to be listened too while the same video content is displayed on-screen. And of course, the Audyssey MultEQ XT room correction set-up software helps users to get started with everything.
As for the SR6014, this is the more expensive cousin priced at £1,249. For a bigger dent in your wallet you get 9.2 channels and 185 watts, plus extra features such as audio processing and pre-outs that can help to accommodate an 11.2 channel setup with an external amp.
There's also an extra HDMI output, and some more stylish design touches such as the gold-plated terminals. The Audyssey room calibration is also a bit more comprehensive, Marantz said.
The best additional feature in the SR6014 however is IMAX Enhanced, which is a new licensing and certification standard that's said to create the best and most immersive home cinema experience via IMAX picture and DTS sound.
The SR5014 and SR6014 receivers are available now.