Leak shows first images of Google's new Android TV dongle
By Mike Wheatley
- 8 June 2020
The image below purports to show Google's new Android TV dongle, which is an update to its current Google Chromecast Ultra device that enables regular televisions to effectively become an Android TV.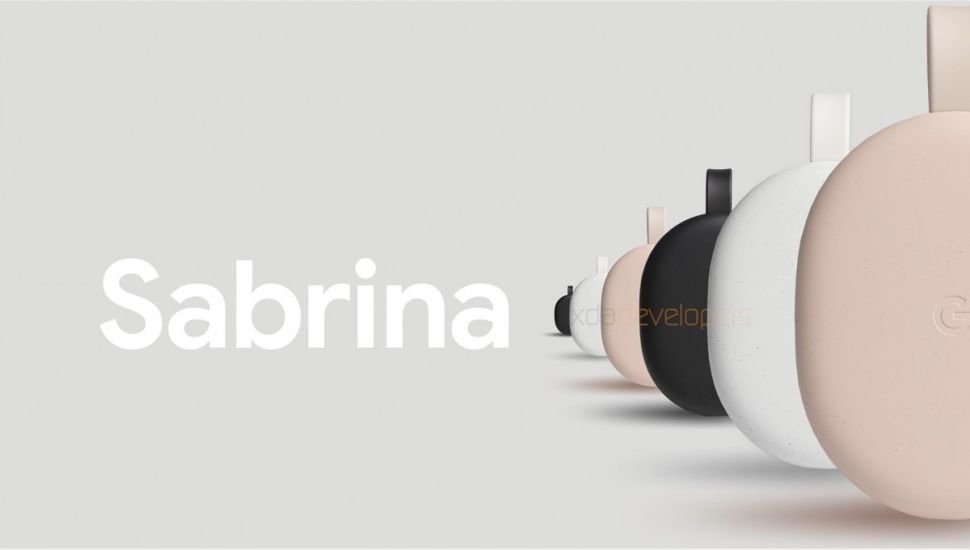 Codenamed "Sabrina", the new dongle will apparently be the first to come with a dedicated remote control, featuring both a microphone and a Google Assistant button for those who prefer using their voice to control the TV.
The leaked image was posted on the XDA Developers forum by the respected user deadman96385, and reportedly comes from a "pre-release firmware build".
That firmware reportedly contains a marketing video made in October 2019 that provides a general overview of the dongle, the remote control and the latest Android TV software that it runs. The remote, seen in this second image, looks quite a lot like the Apple TV remote.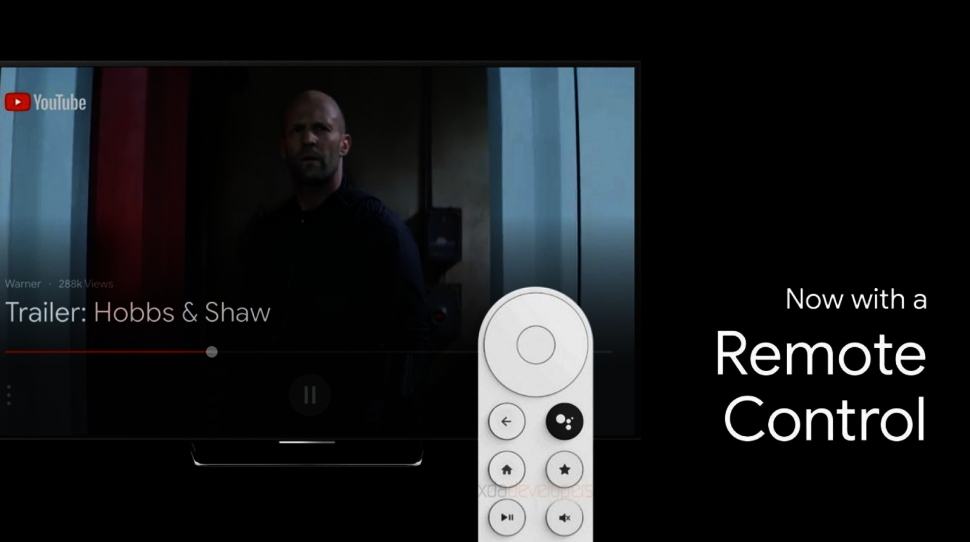 Meanwhile the new dongle has a more oblong shape than its Chromecast Ultra predecessor, which was more rounded in shape. The new dongle also has a new colour option, with a subtle pink version available in addition to black and white versions.
It's not clear from the leak, but XDA Developers community members also speculate the new dongle might be compatible with Google Nest smart home products such as Nest doorbells and video cameras.
The leak doesn't mention anything about pricing or availability, but the general consensus is we can expect "Sabrina" to be released later this year. The Chromecast Ultra cost around £70 in the U.K. when it was first launched, so it's not unreasonable to assume the new dongle will be similarly priced.